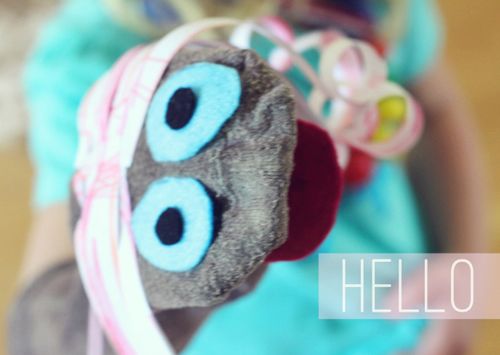 I'm pretty sure you have all made a sock-puppet at some point in your life. Anyway, I just thought I'd share a little sock-puppet DIY for those of you who may have missed out on this epic life experience. I made these with Warren's niece who I am babysitting for a while.
Things you will need to make a sock Puppet -
One of Warren's socks (just kidding, use your own sock).
Glue - make sure it is a fabric glue
Felt in various colours - I used blue, black and pink
Scissors
Wool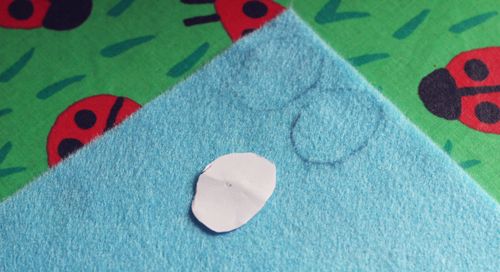 Step One:
Cut out eyes on the blue felt. Older kids can cut them out on their own. In this case I drew a paper eye and let Little Miss trace around it and then I cut it.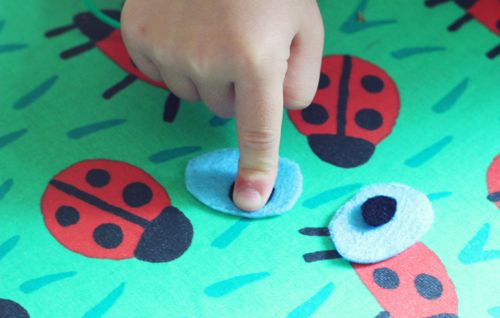 Step Two:
Cut out smaller black circles for the eyes - (pupils yo!) and glue them into the centre of the eye.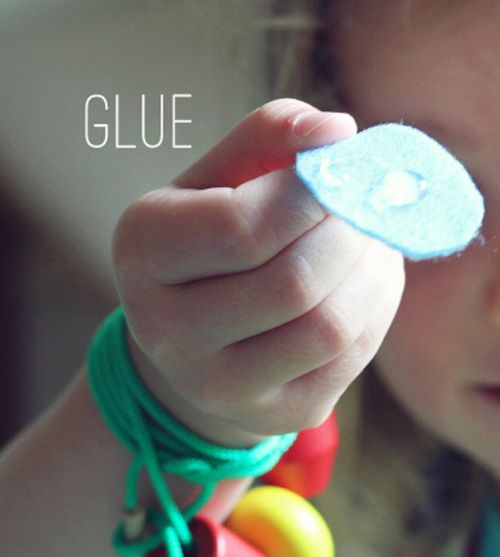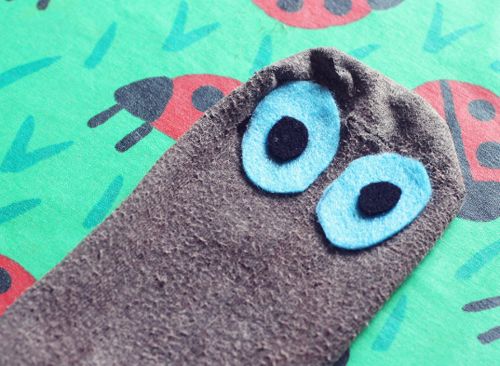 Step Three:
Use your fabric glue to stick the eyes onto the sock at the toe end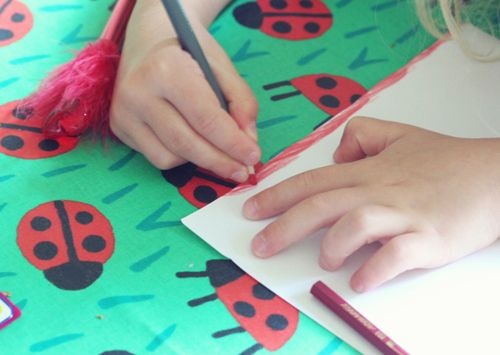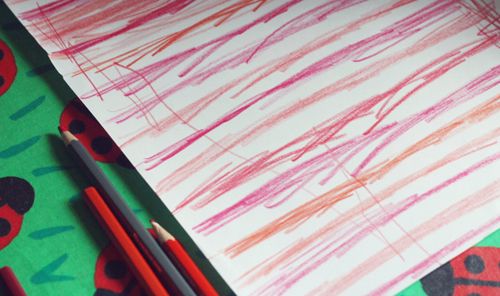 Step Four:
If you are more awesome than me, you will have found wool to use for hair. If you are not awesome and could not find wool - you will have to use paper. We decided on a hair colour (pink) and then we coloured a piece of A4 paper with pink strips, which I cut up to use as hair.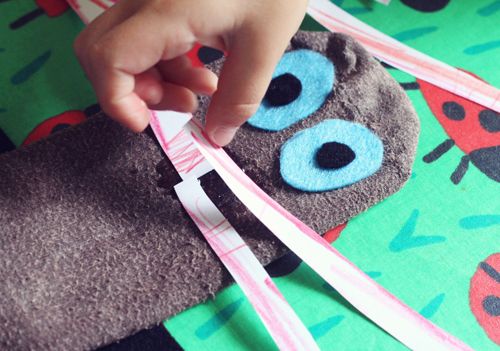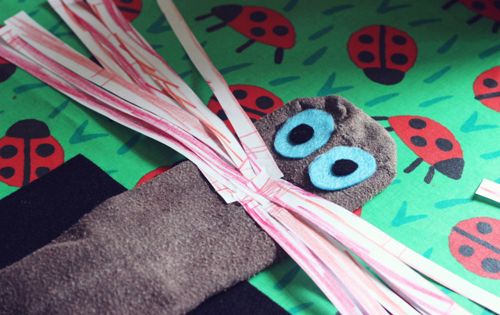 Step Five:
Glue the hair strips onto the sock head- right behind the eyes.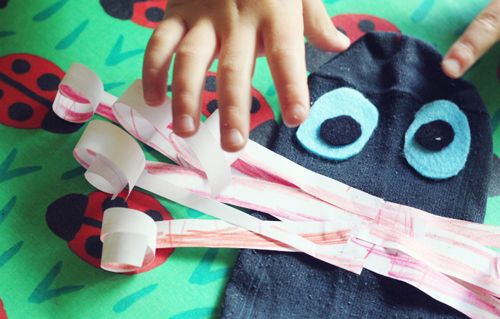 Step Six:
If you want to can curl the paper up - using one side of a pair of scissors - like you would if you were curling ribbon. You can also cut out a tongue shape to glue to the underside of the puppet.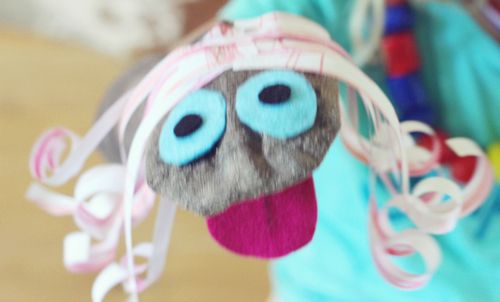 Step Seven:
Host a puppet show.
PS -
Always repay your debts: