Over the weekend went to see a
Marc Chagall
Exhibition at the Seoul Museum of Art.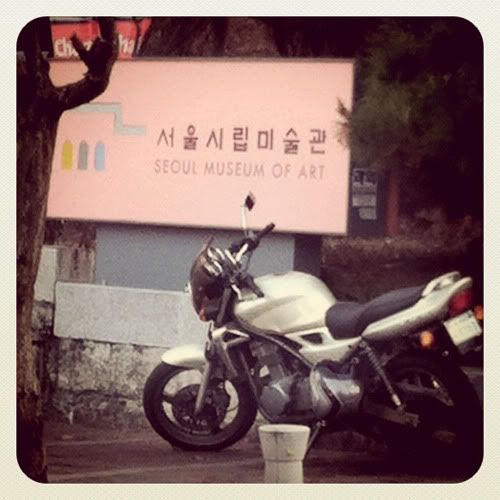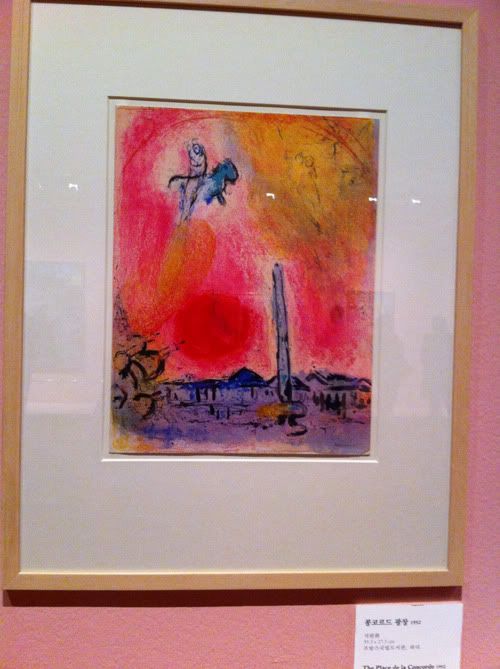 The Place de la Concorde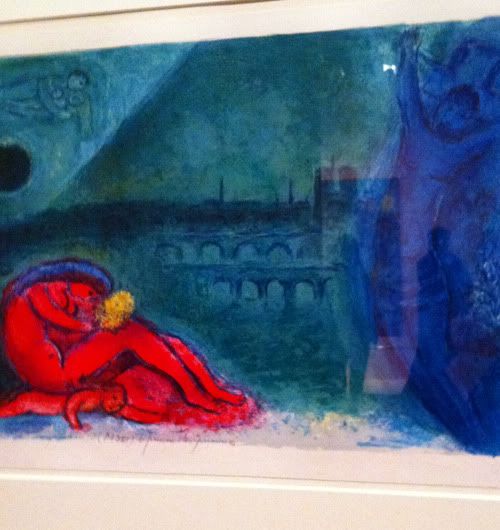 (This was my favourite)
I would have taken more pictures, but I was scared of the lady with the stick.
Some of of Chagall's work: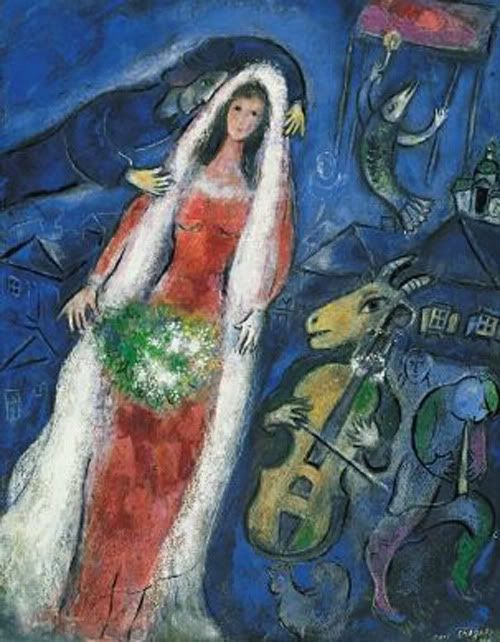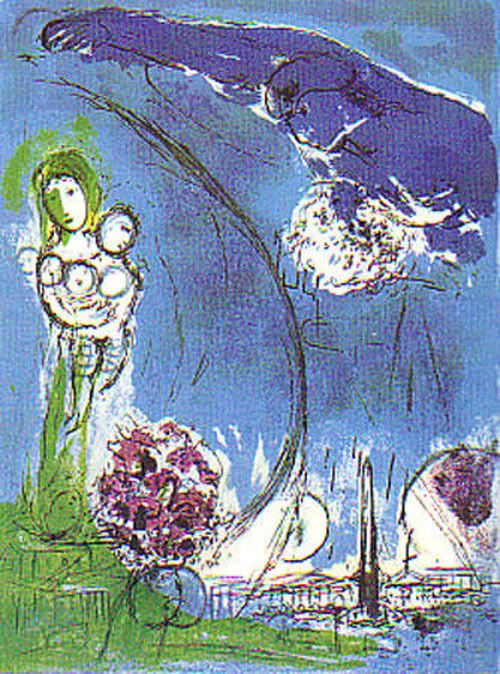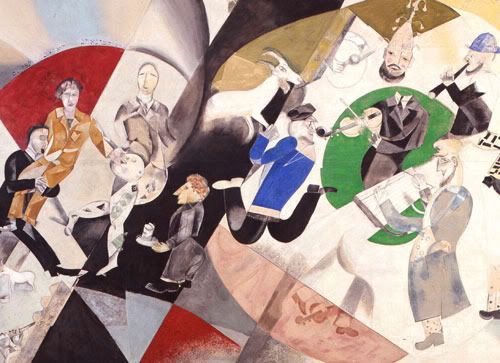 (in real life - this painting is HUGE. way HUGER than me.
these two pictures are actually one long HUGE picture.)
It was commissioned to be painted for the State Jewish Theatre in Moscow.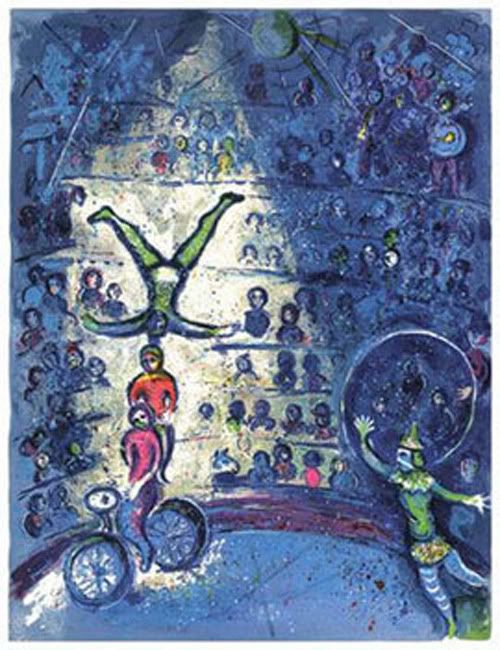 Happy Thursday :)