A little while back I posted about the joke between my mom and I - when she
asked me to design her birthday party invitations
- Anyway - that was a little joke - and here are the real invites I ended up making for her after she decided she wanted a "fun/cartoony" invitation for her 'Just Jeans' party.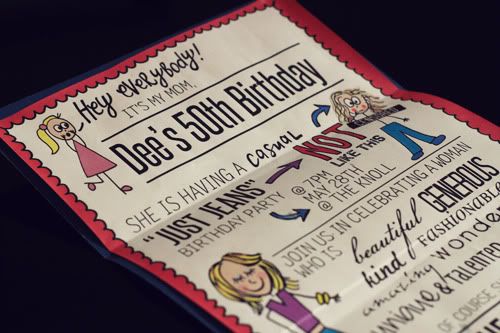 These invites were printed on a full A4 card and folded into thirds pasted onto denim-blue cardstock.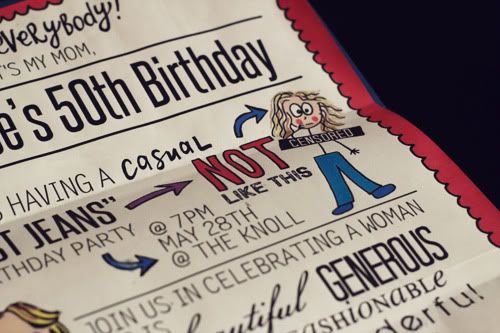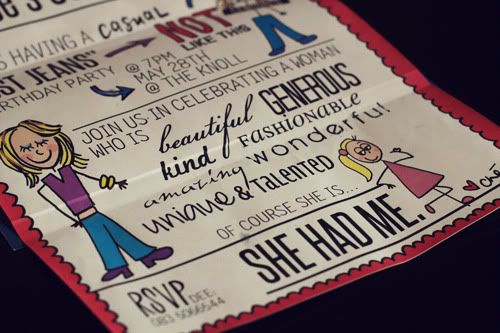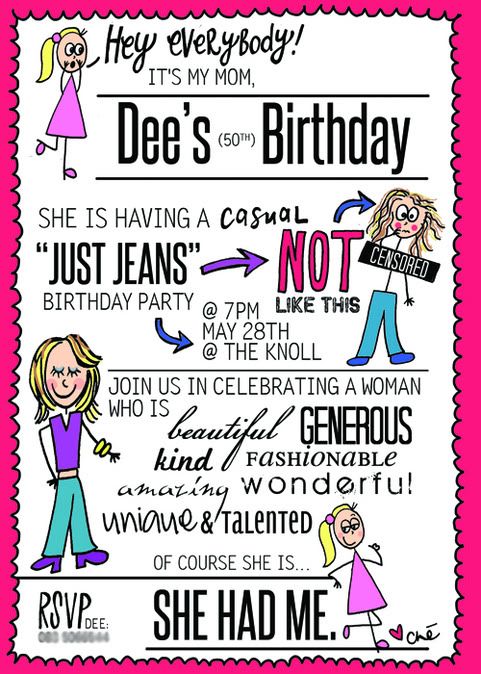 As you will notice - the required changes from the proof design:
"Make that
50th
smaller Che.
No a bit smaller....
NO!!! SMALLER!!"
;)