The mom's birthday was held in a barn and I got the "prettify-the-barn" job. I wanted to make some fabric
bunting
, with a personalised twist so I designed some triangles to be printed out, alternating with the fabric bunting.
Fabric Bunting DIY, Let's Begin: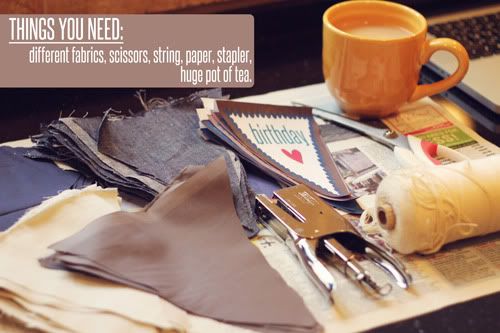 To make this (ghetto) version of bunting, you will need:
Pair of Scissors
Long fabric triangles
String
Stapler (For the non-ghetto version, you can use a sewing machine)
Big mug of tea (optional/recommended)
The first step is to cut your fabric into long triangles roughly the same size and shape.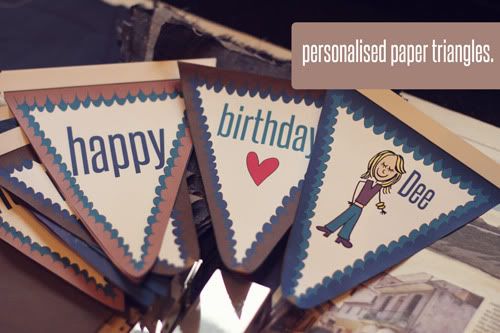 I wanted to make the bunting a bit more personalised so I created some triangles with cartoon images and birthday messages which I printed out- the same size as the fabric triangles.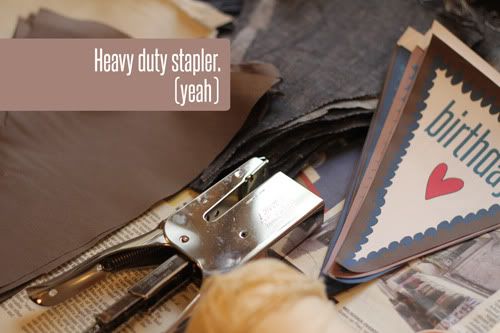 Once you have
a pile of different coloured fabric triangles -you can attach them to the string by folding the bottom flat edge of the triangle over the piece of string and stapling it. Alternate the colours of fabric and the paper triangles if you have any.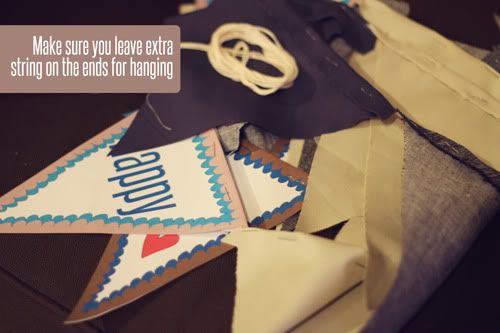 Finally
, hang up the bunting and voila everything is pretty.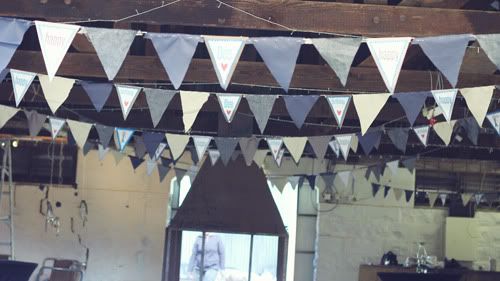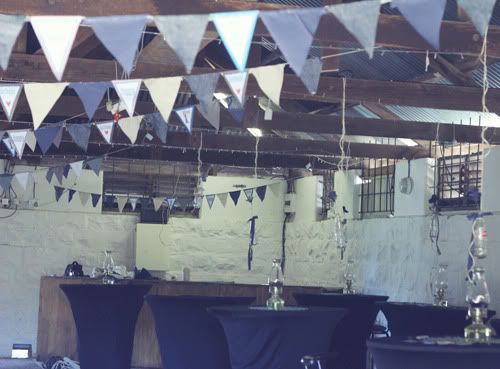 Will be posting soon about DIY Fabric Roses that I made for the party too -