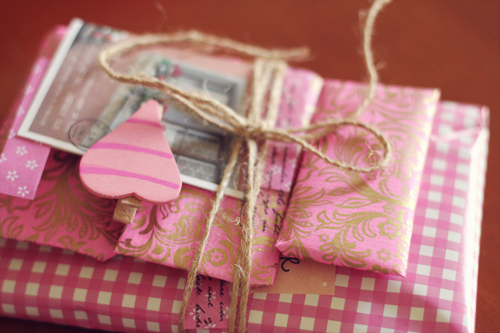 Things I love:
Crafty Things
Gift wrapping
Finding awesome new blogs
Random notes and stationery
Cool designery things
Packages
Snail Mail
in fact, i love sending packages so much, that sometimes i just send them to random strangers. True story. I am good at the packages.
Anyway now we have a chance to do ALL these lovely things at once! OLLEH!
Nadia from
Cupcake Couture
is hosting a
Package Project
where creative, crafty like minded bloggers from around the world can swop packages with each other filled with all things awesome.
Click over to
Nadia's blog
and get involved :)