What if things went backwards?
To celebrate Chuseok - the Korean thanksgiving, we had a potluck traveling backwards dinner.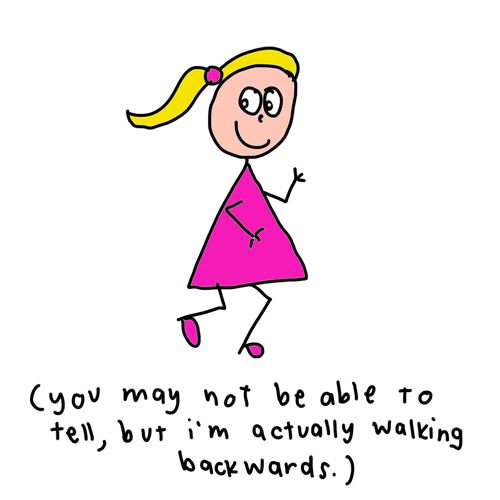 We started off at the first apartment with Dessert and coffee.
This included some delicious almost gooey biscuits made by Sarah,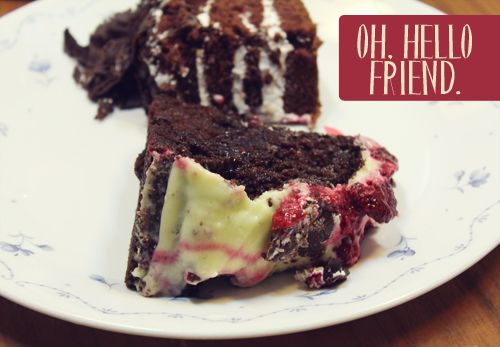 Some scrumptious chocolatey cake - I have no idea who made it and it was gone before I could ask anyway.
and Chocolate cupcakes with peanut butter frosting from Stephanie.
(
repeat
: chocolate cupcakes with peanut butter frosting. And there is really nothing more I need to say about that.)
Then we moved to the next venue for main course.
Spaghetti and meatballs from Kelsey and garlic bread from Marv. Who doesn't love a good garlic bread?! (apart from those guys in the twilight.)
yeah, it's pretty awkward being the third meatball.
And salad from Paul.
Sometimes at delicious dinner parties, you want to kick the salad in the face for being so obnoxious and healthy. This salad was so good that I didn't even
want
to smack it. In fact I had a third helping and then picked the olives out the bowl like a trained little squirrel. Well done salad.
We changed location again for appetizers - Little tomato and cheese boats of heaven - that's what I call these from Cam: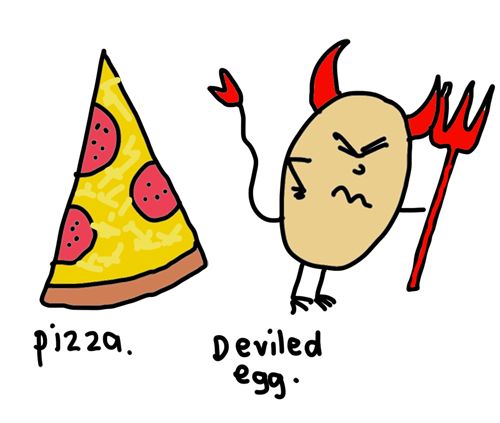 Also pizza from Paddy and deviled eggs from Karl. Nicole and I supplied a little mountain of Cheese and biscuits. (Basically since it's the only thing that I can't screw up in the kitchen.) Final course was cocktails and drinks.
What a fab night :) Definitely you should try this at home :)