The other day we had a delicious lunch date with our Korean co-teachers. They showed us how to make Samgak Kimbap - which is a triangle shaped snack made with seaweed, rice and kimchi (a fermented cabbage side-dish) that is eaten all over Korea. Sometimes different things are added to the Kimbap like tuna, meat and spices.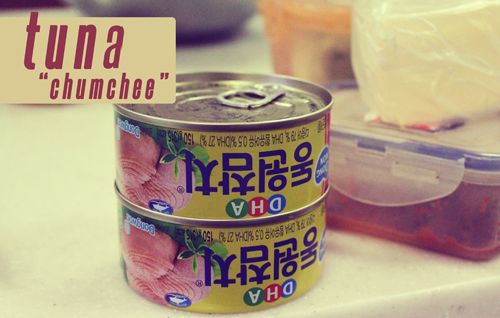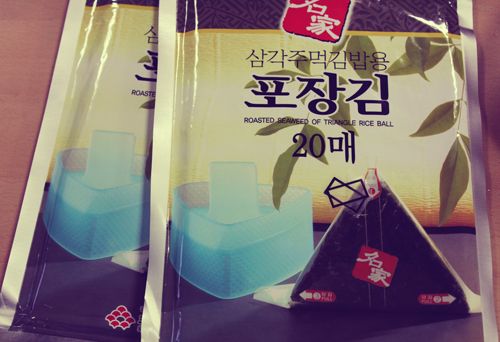 Roasted seaweed of Triangle Rice Ball. yip.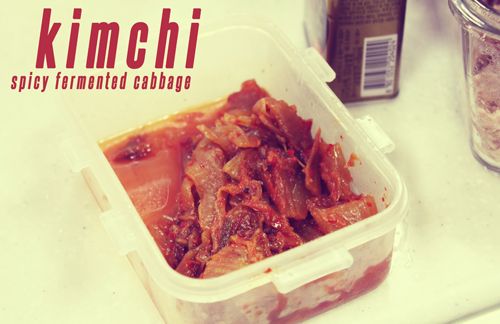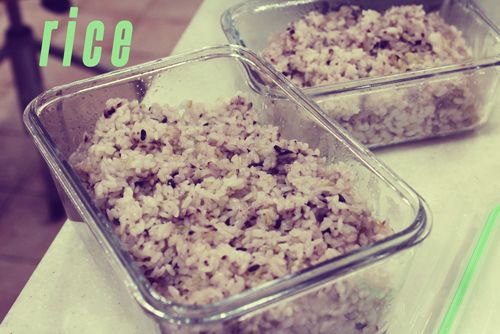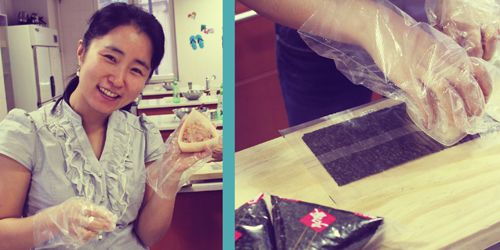 You use a plastic triangle-shaped frame and load in some rice half-way to the top. Then you add your filling - in this case the tuna and kimchi mix. After that you fill up the triangle frame with rice to the top, then lay it on the seaweed paper and fold it up using the instructions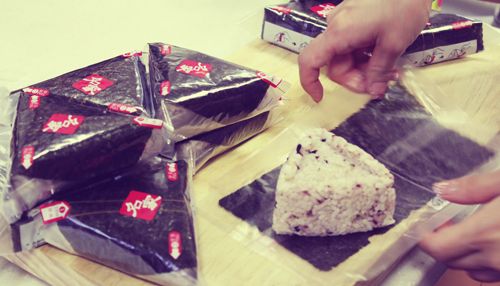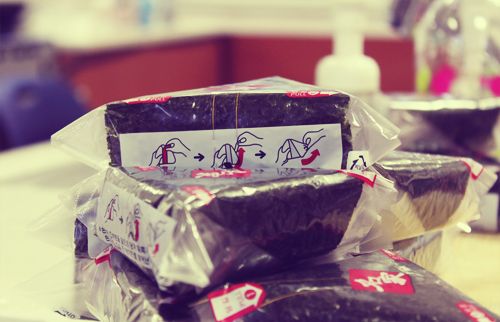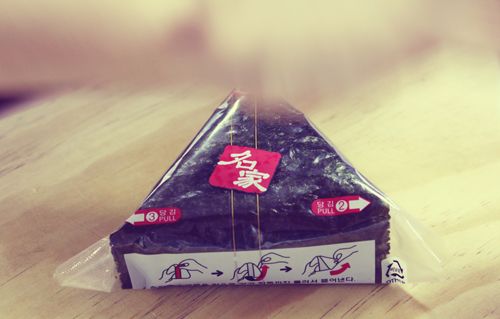 Once you have folded up the Kimbap and secured it with the stickers that are provided - there are instructions on the outside of the seaweed packaging so that you can easily open the Kimbap and take off the wrapping without all the filling falling out.
Smart.
Danmuji is a Korean Radish that is cut up and served as a side with most Korean dishes.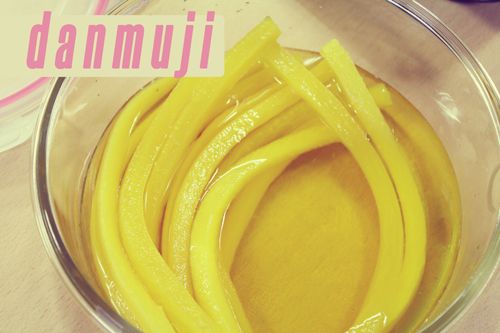 - bon apetit! -