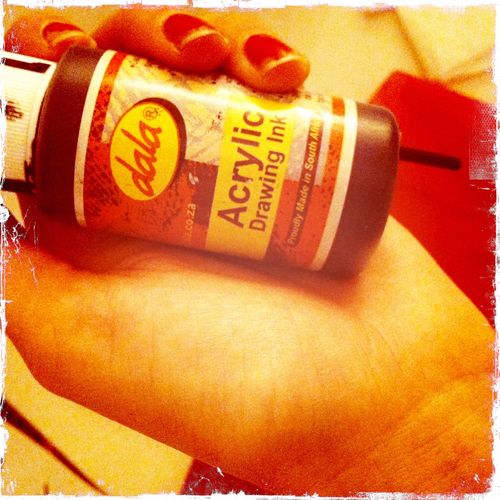 We recently had our
Chinese day
at the school I am prac-teaching at. I decided to contribute to the Chinese decor by making some super simple and quick Cherry blossom trees. I snapped a couple of pics while I was making them, with my iphone because
i was too lazy to fetch my SLR
i wanted the hipster effect.
All you need is
drawing ink and paintbrush (or drinking straw)
glue
pink tissue paper
white paper
black card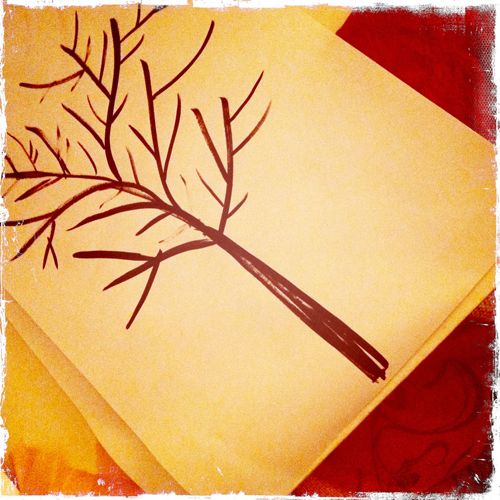 Draw a super basic tree outline with the drawing ink and a paintbrush. For a really cool effect and if you'd like to do it on a smaller scale (like A4) - you could put a tiny blob of ink on the paper and then use a straw to blow out the ink into an interesting tree shape.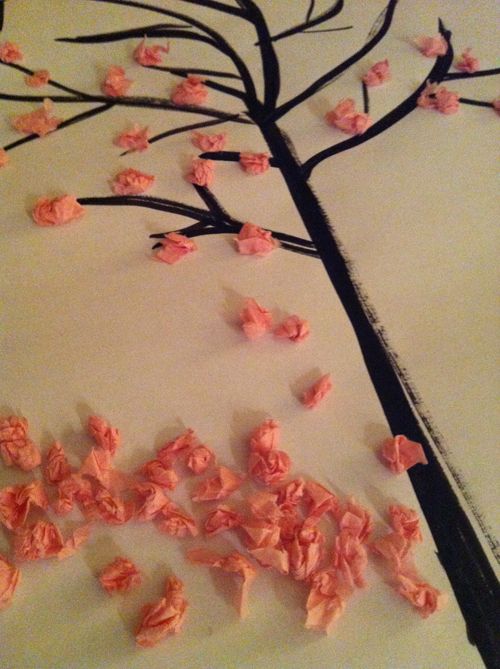 Once you have your tree outline, tear up tiny pieces of pink tissue paper and roll them into little balls. Once you have enough balls you can start sticking them onto the end of the tree branches with a spot of glue.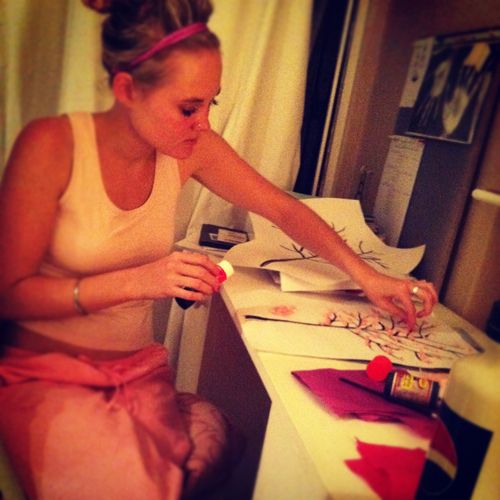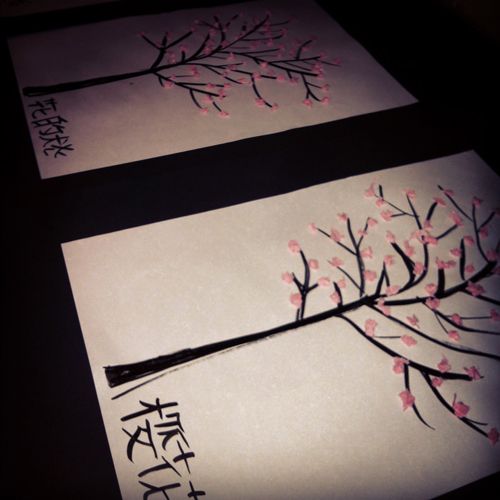 Add a bit of Chinese writing at the bottom with the ink (ahem google translate) and mount them onto black card with a nice thick frame and voila!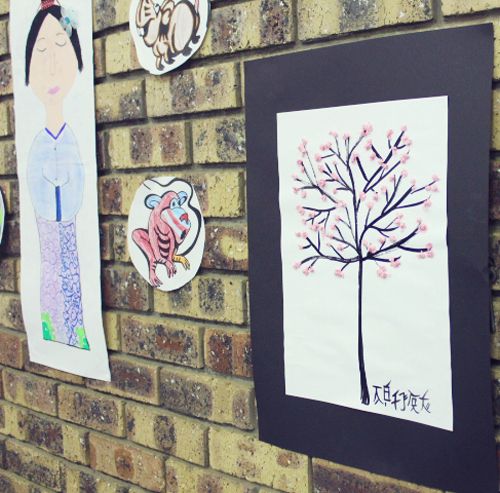 We used these and the kids art to help decorate the school hall. I was really impressed with the lanterns and Chinese characters that the kids created.