This DIY holder is so simple and easy to make, that it's almost a cheat me posting it. I needed somewhere to store my postcards, polaroids and other small pieces of card. What you'll need/what I used, is
a small empty box
scissors
paper
glue
pen
a cover image
and tape.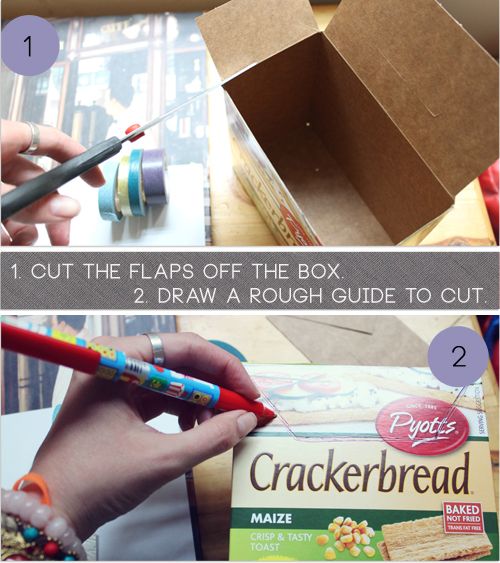 Look at me pretending to be left-handed, so that I can take pictures with my strong-arm. haha.
Don't worry about drawing a perfect line for cutting - luckily I was able to use the actual box lines as a guide for cutting.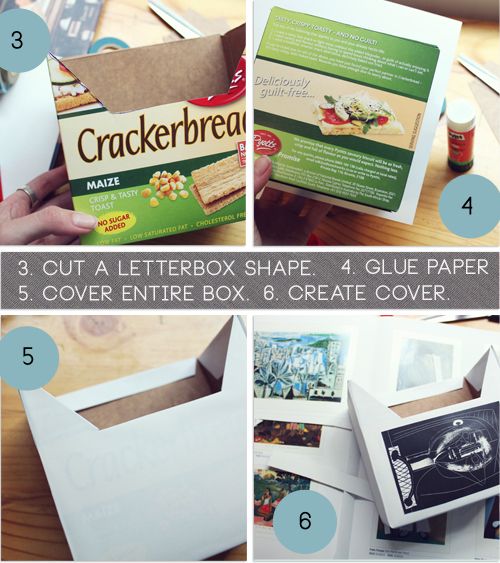 You can use any colour paper to cover your box, I just chose white. You can also use whatever images you want to cover it, I found an old art book lying around- so I cut up an image of Tete de Femme - Picasso to cover it with.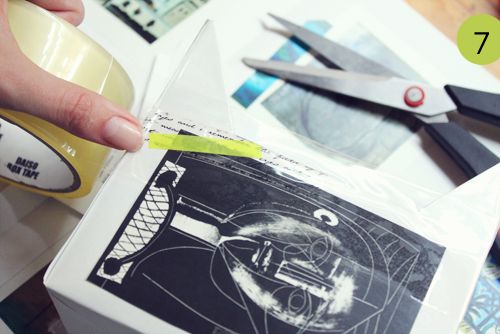 I then added some bright tape strips and taped the whole thing with clear thick tape to seal it - you could also use contact paper... et voila!