My lovely friend Nicole celebrated her birthday mid November last year and I haven't had a chance yet to blog about her celebrations. As a B-day gift I organised a year-long Marie Claire subscription for her. (Some South-African english magazines to be shipped to Korea~ woop!) This isn't a sponsored post - but the Marie Claire team were
so
helpful in answering my questions and replied immediately to my twitter questions. (
@marieclaire_sa
). Since the subscription I ordered would only kick in the following month - I managed to scout around Korea for (probably the only) english Marie Claire I could find. I photoshopped a magazine-sized page with Nicole on the cover and "article titles" relating to her and pasted it onto the Marie Claire magazine so that she had something fun to open.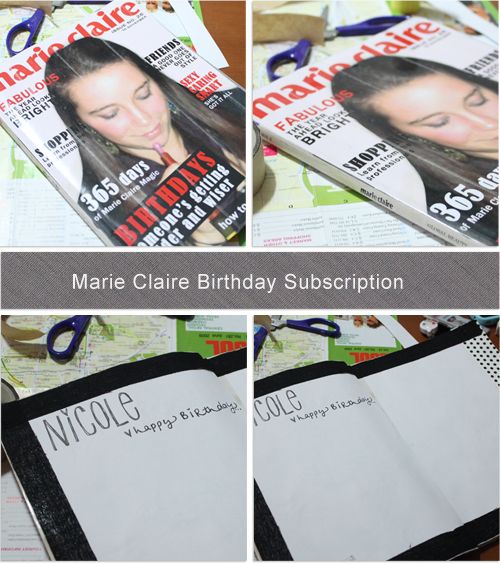 I also covered up the first two inner magazine pages and made a space for everyone who had contributed to the subscription to write a note for the birthday girl.
For Nicole's surprise birthday party we organised a fancy Black & White themed cocktails and snacks and I made some black and white decor gift bags for each of the girls. Each gift bag included a headband or hairclip, chocolates, facemasks and earrings.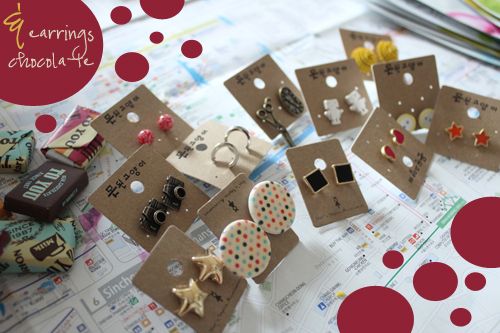 I designed black and white name-cards to put on the white paper bags and I bought black polka dot stickers to fasten the name-cards to the bags.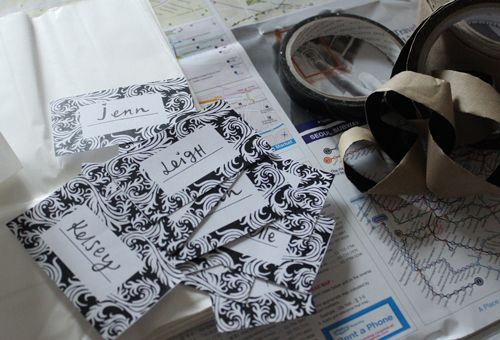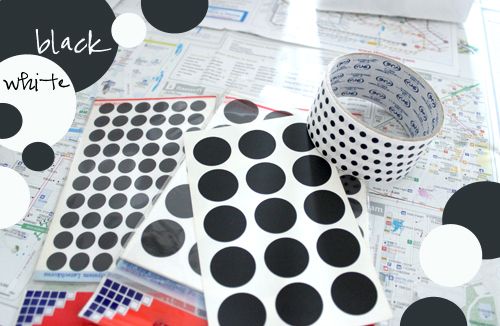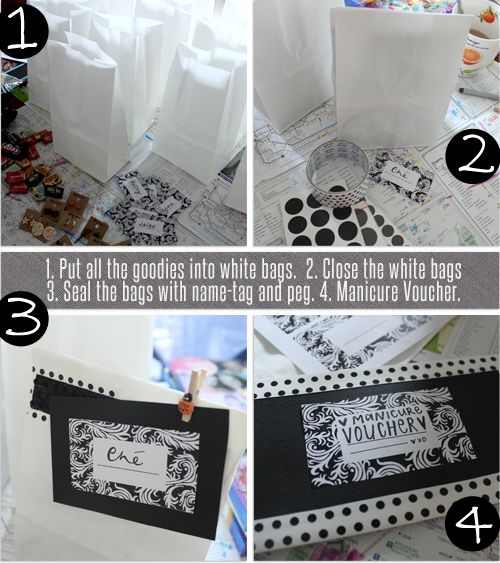 Along with the gift bags I also created a personal Birthday Bingo for everyone to play and had a Manicure Voucher as the first place prize. The Birthday Bingo Boards included squares with the names of all the party guests, favourite foods, drinks and funny memories. The cards we pulled out of the bag included clues to these answers such as "Nicole's favourite food" or "This person loves to dance on tables". Anyone who had the corresponding squares on their boards placed a sticker over the block. The first person to complete a Bingo row was the winner. This game was really fun since some bingo clues allowed for decision making amongst the guests (ex: "the craziest person in the room" and we would take a group vote or ask around until someone fit the profile - a great ice-breaker game, FYI.)
Below are a few party snaps: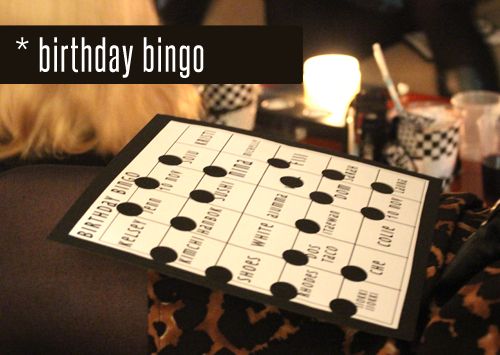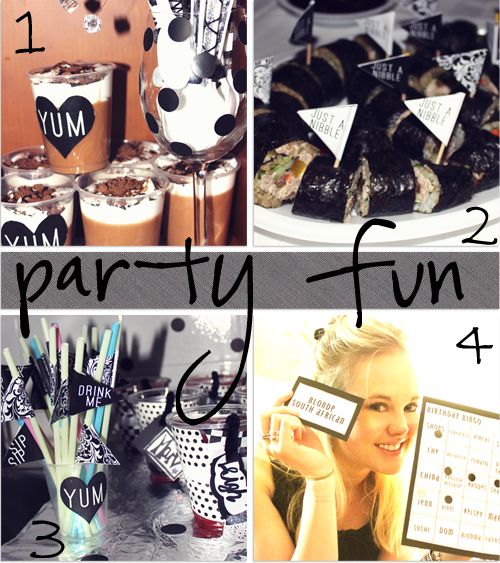 1. Individual Pudding Mousse in cups onto which we'd attached "yum" labels that I designed and also some black and white decorated dessert spoons.
2. Korean
Kimbap
with "just a nibble" toothpick skewers which I designed.
3. Some party decor I designed and the pretty cocktail cups which Sarah and I hacked up.
4. Bingo!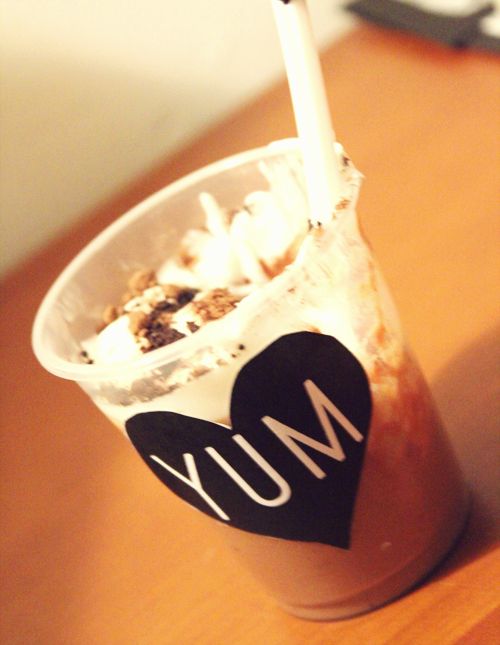 I have included a link to download the Black & White party decor I designed -
CLICK HERE
- in the zip file you will also find a 'How To' for assembling the different decor items as well as how to create your own Birthday Bingo. If you use any of them - I would love to see some pics! *enjoy!