I have started my ten weeks of teaching prac for my PGCE (post-grad certificate in education) at our local primary school - actually the school that I attended from grades 4 - 7. (Everything's a whole lot smaller than I remember. lol. ) Anywhoo - kids in general are the perfect cartoon muse...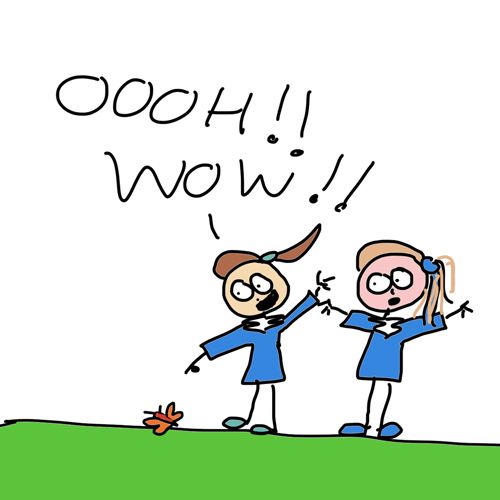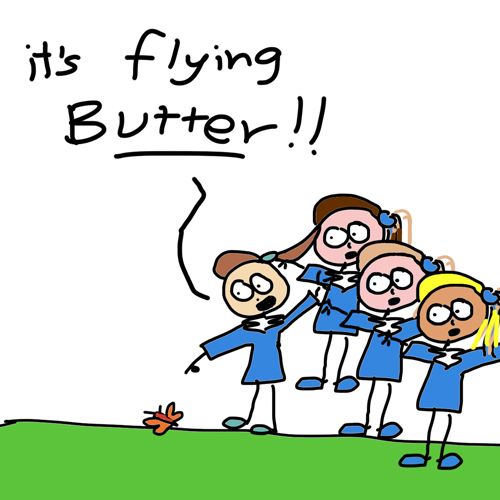 "flying butter"
That's right - the sight of a butterfly and the concept of "flying butter" is enough to keep a small group of primary-school girls highly amused for several (hundred) minutes.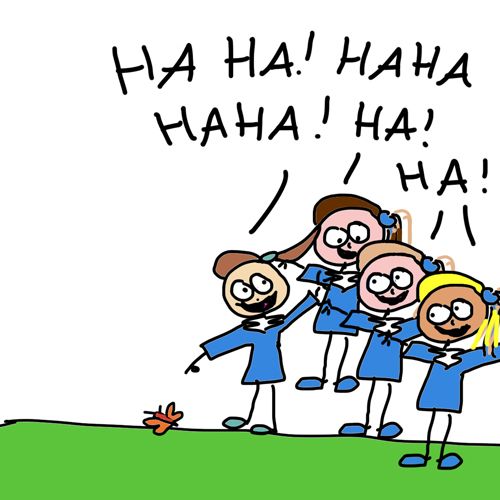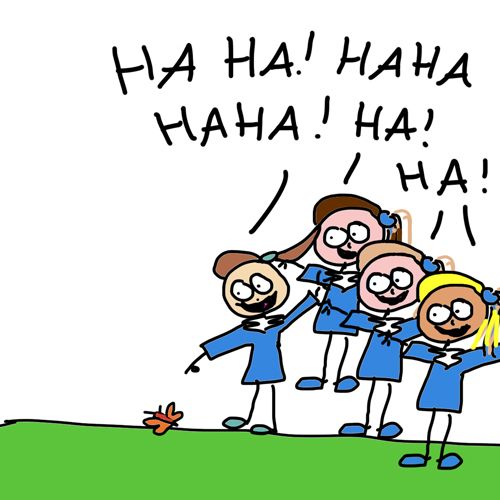 everything is just perfectly lovely.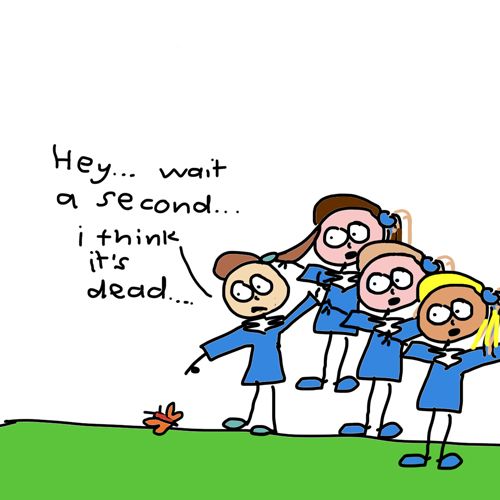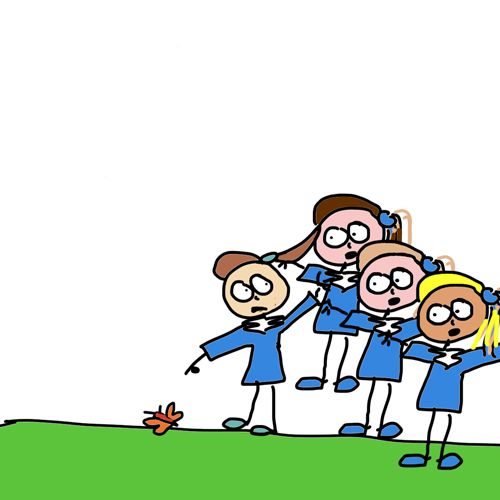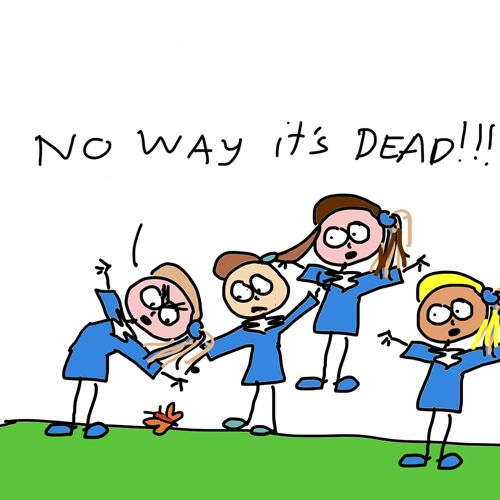 and then 'young girl' tramples over to pick up butterfly.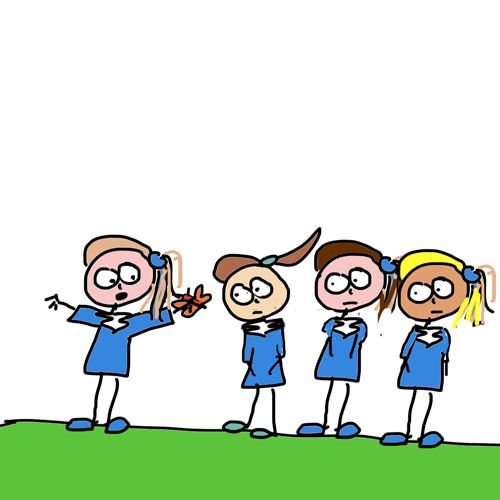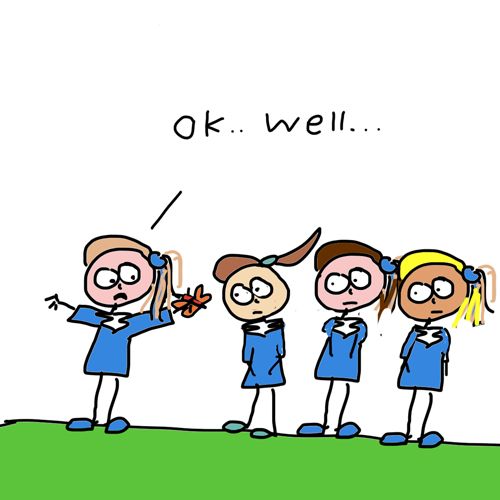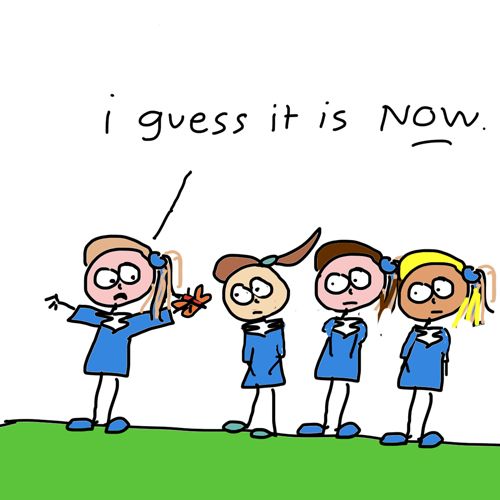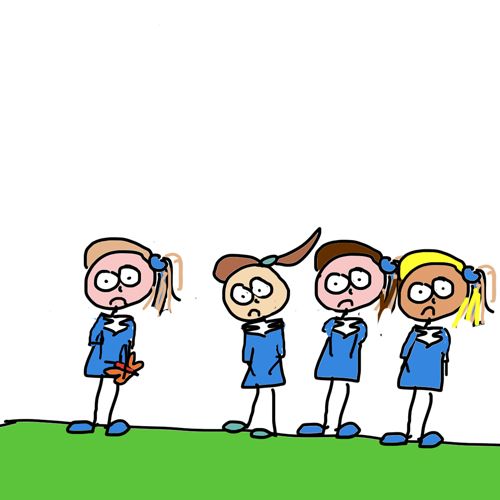 kids.
sigh.