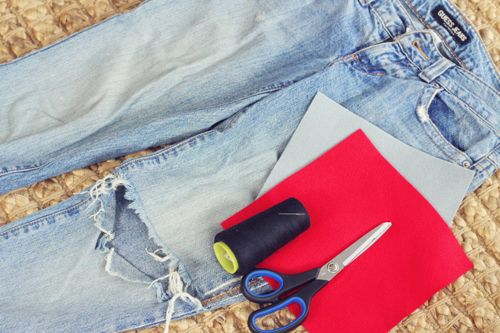 My favourite old pair of jeans became my un-favourite pair of jeans after I climbed over a fence and ripped a ginormous hole in the knee. (long [alcoholic] story.) I could have handled a "fashionable rip", but this was more of a left-leg-ventilation system and created a gigantic denim flap. not cute.) Anyway I decided to repair my old treasures.
What you need for jeans-CPR:
old jeans, with enormous un-trendy rip
felt in two different colours, I used red and grey.
scissors
cotton
needle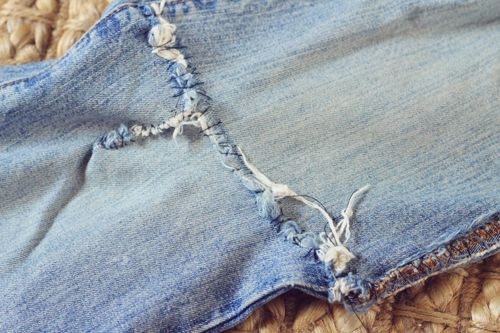 Step one: stitch up the rip using your cotton and needle. Don't worry about getting it perfect.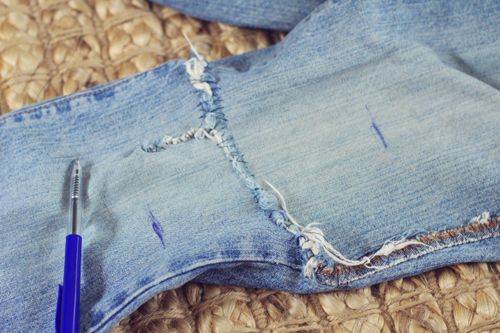 Step two: measure the area that the rip covers and mark it off with a pen. Cut a piece of felt to match the size of the pen markings. I chose the grey to be my backing colour and red to be my accent colour.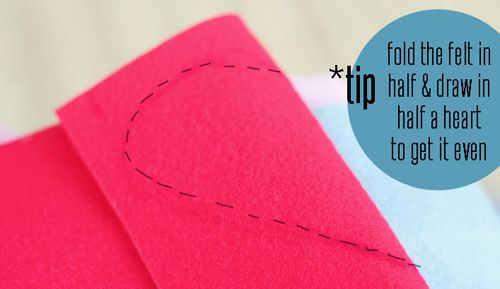 Step Three: cut out a heart shape in your accent colour.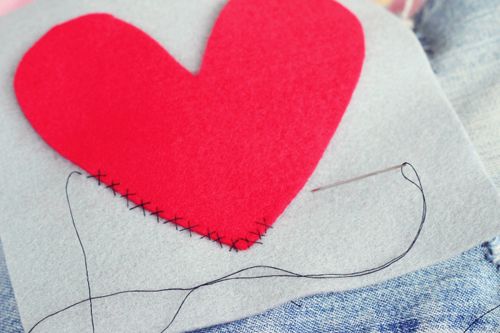 Step Four: Once you have your accent-colour heart, stitch it using cross stitches onto the square colour- I chose grey. Try to keep your spacing between stitches even but it's not a train-smash if it's a little wonky. It all adds character.
Step Five: Once you have stitched the heart onto your square you can start stitching your square onto your jeans where to cover the pen marks.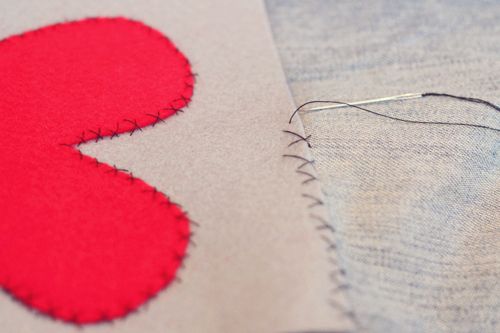 Step Six: Keep going until the whole thing is stitched and make sure you do a double stitch at the end.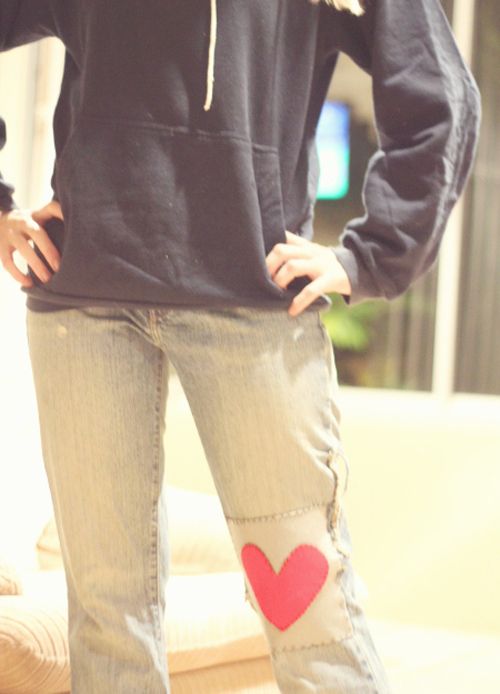 voila!
And here is my highly fashionable fashion-shoot in the garden: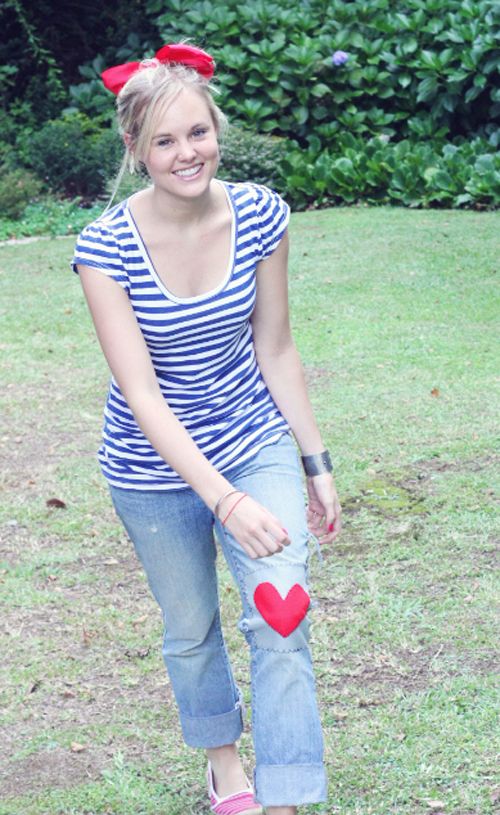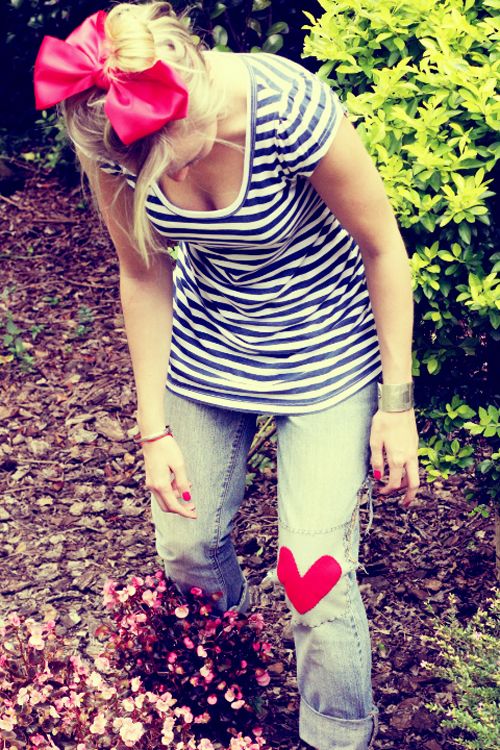 me climbing in the bushes.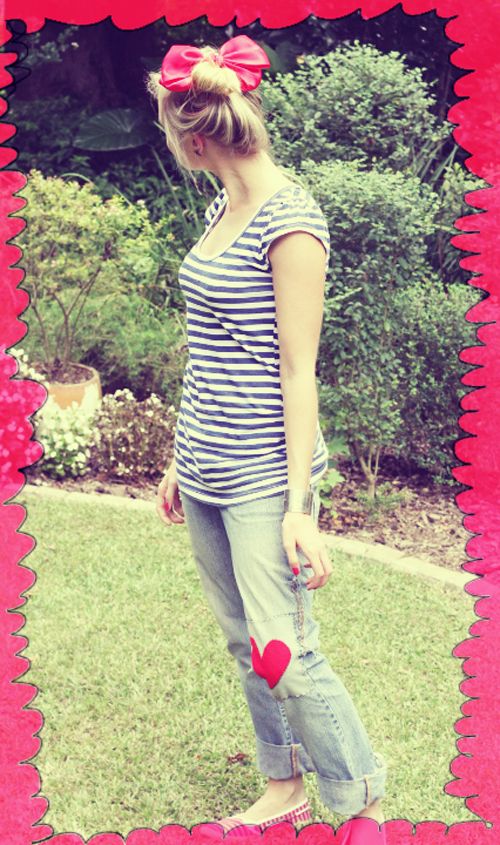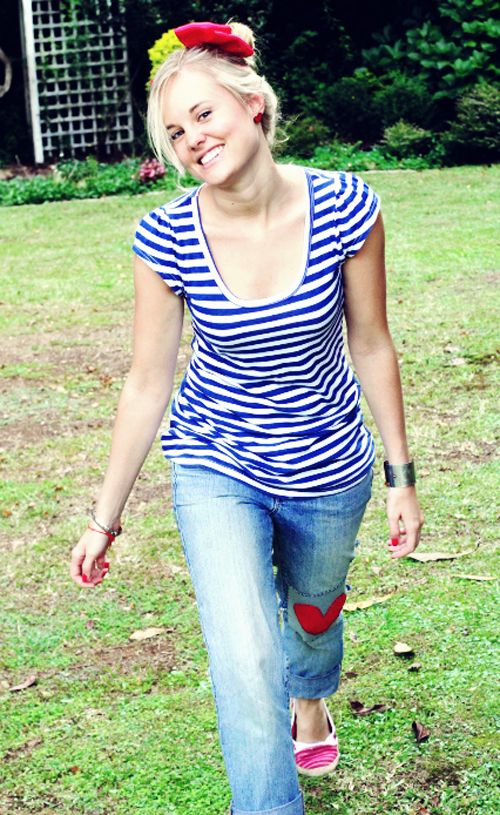 I got my very lovely-wonderful-helpful and fabulous brother to take some pictures for me.
Brother:
Hey, why don't you get in the tree?
Me
: No. i can't. it's too high, i'm scared of heights, my shoes aren't really cut out for tree climbing, I can't get up there, what if i fall, how will i get down, i'm too lazy.
Brother:
Just do it, it'll be cool.
Me:
ok. (succumbs easily to peer pressure. yes.)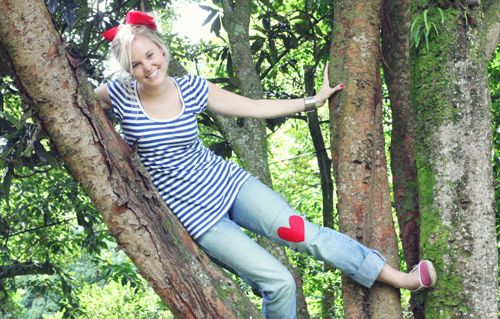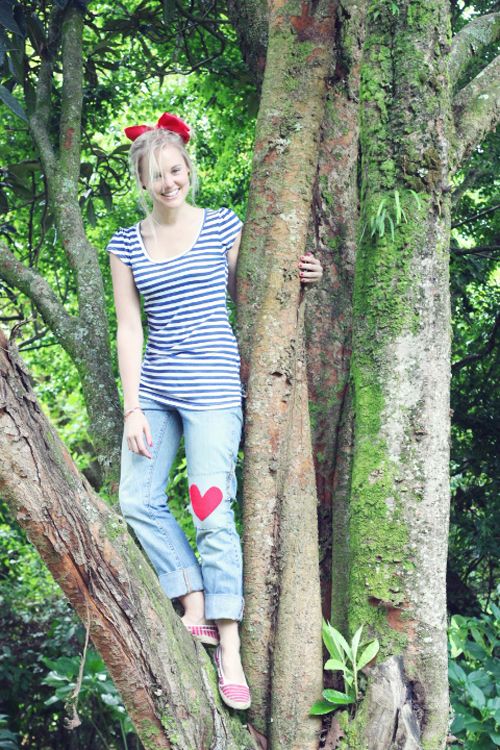 "ok, i've had enough of the tree, i'm coming down."
um....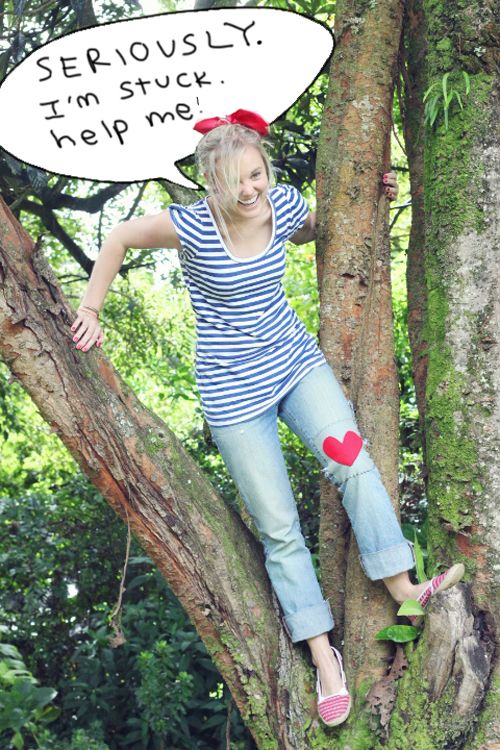 yeah. it was high.
i couldn't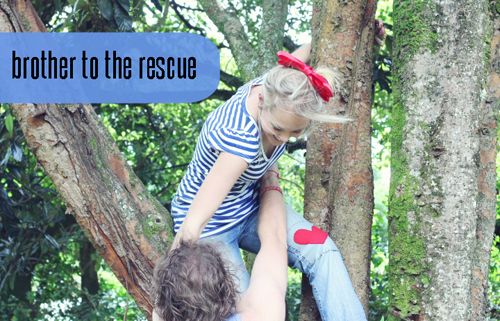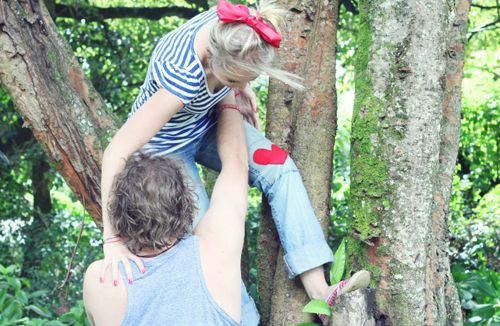 pic caption: if you drop me, i'll kill you.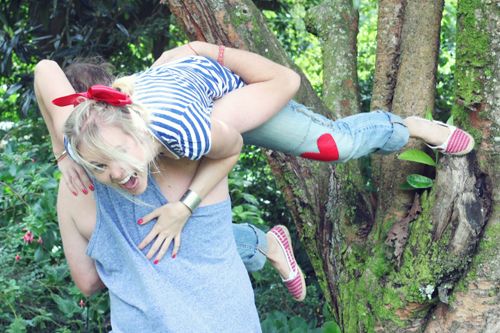 look at how beautiful i am in this picture.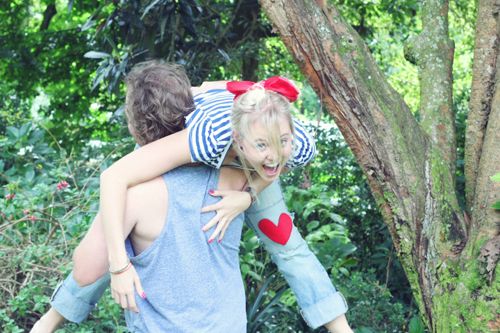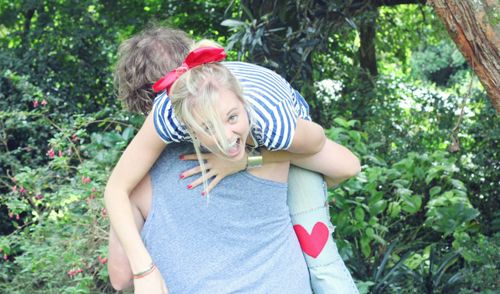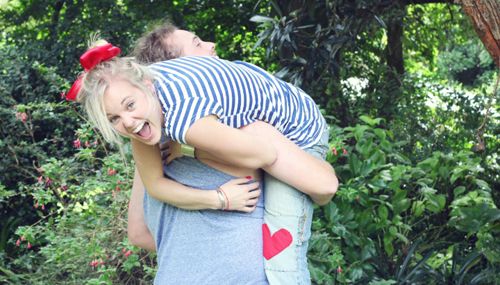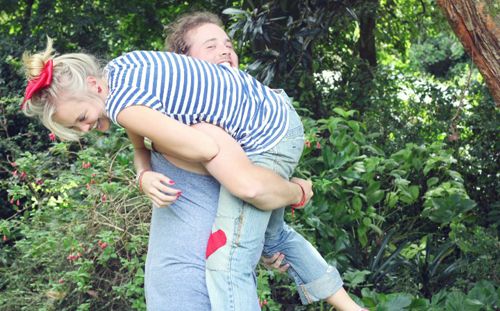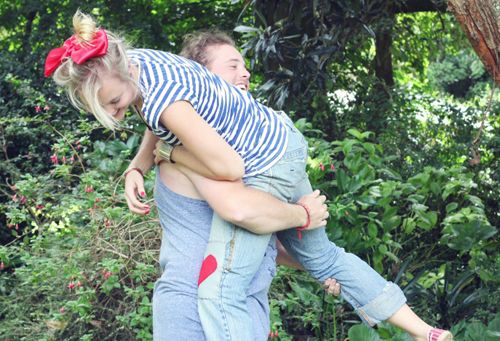 haha. lolz.
i should do more fashion posts. i'm so very gracious.