When I was still living the dream in London, we went out to a little French Restaurant in Covent Garden called
Cafe Des Amis
. We shared some nibbling platters of breads, olives, peppered salami and garlic sausage. I had a steak with peppercorn sauce which was absolutely delish and The Warr had duck with prune sauce and roasted squash. Yum. The restaurant itself was packed and the wine bar downstairs was very warm and cosy with a well stocked selection of very nice red wines. (hello winter).
Now... this little French place knows what it's doing when they offer a "Chef's selection" of your choice of four (or six) desserts. Ahem.
There were four of us dining out, which is lucky since even if it were just The Warr and I, we would have ordered all four anyway and stashed the leftovers in my bag.
i joke - we wouldn't have done that.
What leftovers?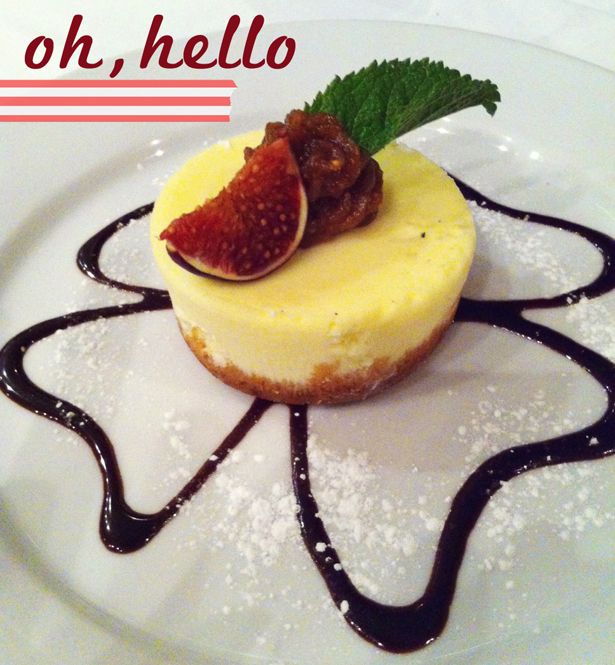 oh hello Vanilla Cheesecake with Fig coulis.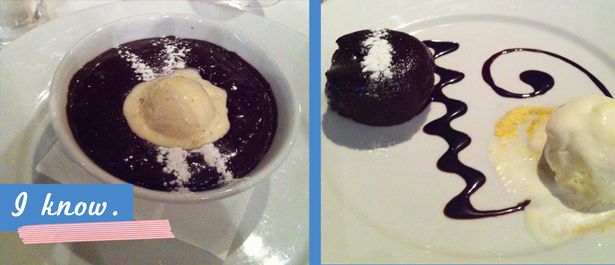 I had the Soup au Chocolat with Black Pepper Ice cream.
It was really actually a soup of chocolate. (deliciouuusssss!!)
and black peppery-fire-mouth ice-cream.
And everyone had to have a "taster" because it was the best.
Obviously.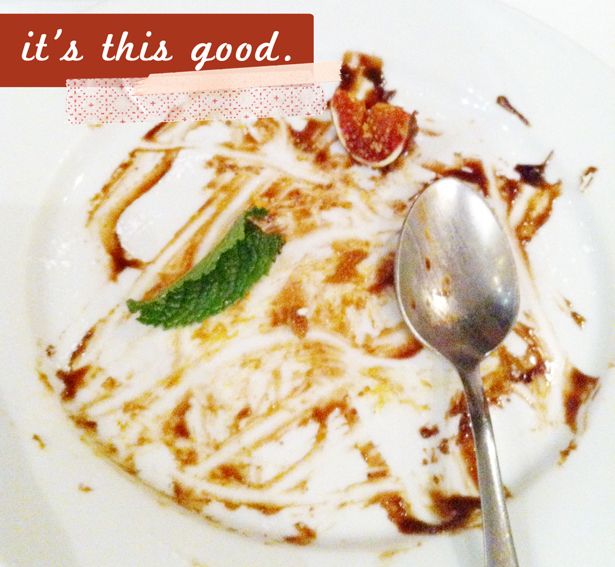 I even ate the mint leaf after this pic.
you know,
for heart burn.
Cafe Des Amis has some awesome promotions and Christmas offer on now at
their website.