Here is the story of my Epic Birthday Adventure. This may also be alternatively titled "unashamed BOAST POST" of the most wonderful friends that I have :)
For a few days leading up to my birthday (which was on the 20th), I started receiving some
cryptic notes
at my front door. Like this:
After scrounging/substituting together some "necessary items" into my adventure bag, I was then finally instructed to meet at a Starbucks in Seoul at 1pm on the 19th July.
Waiting at the Starbucks was one of my friends Nicole, who then took me to a convenience store and bought three large cups of ice. (strange i know). Then the adventure began....
We met up with another lovely friend
Dom
and headed off to
Ewha Women's University
where they had packed a delicious picnic including some ice-chilled wine which we devoured on the most beautiful campus :)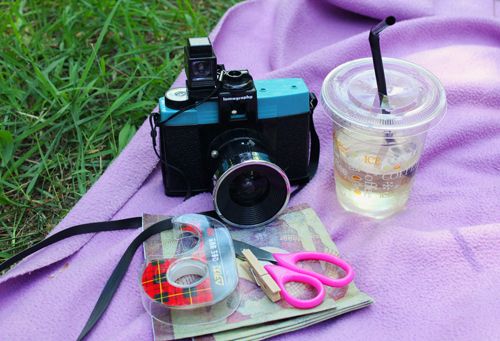 Yes, that is wine in that fancy cup. Because
all
great days begin with a boozy lunch.
(Also this is me showing the girls the contents of my "adventure bag" and how i had collected/substituted all the items I needed for
Adventure Day
)
After lunch, I was assigned my first birthday adventure task: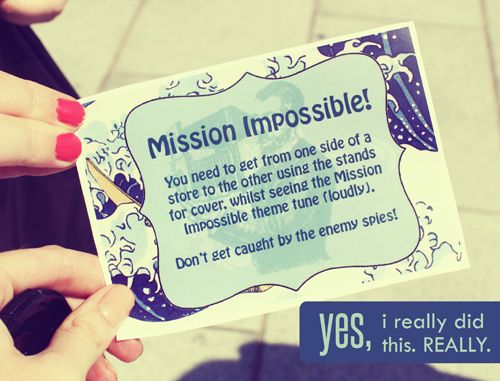 It went down like this: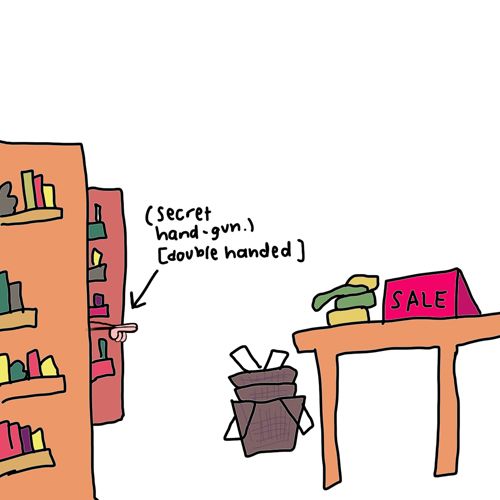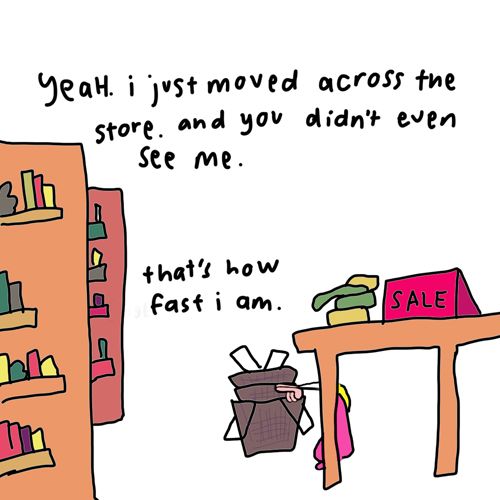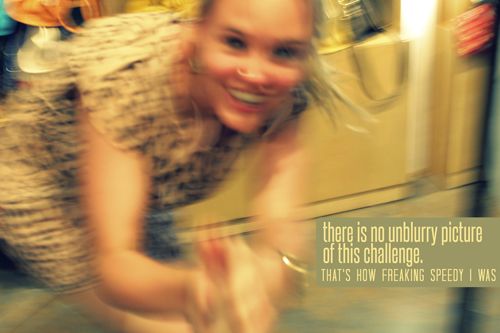 im good at stealth.
i win.
Next challenge.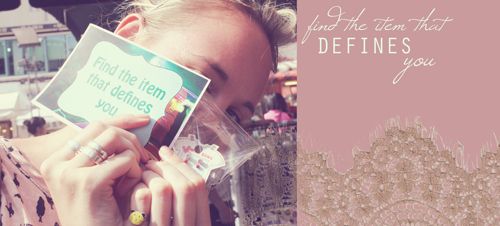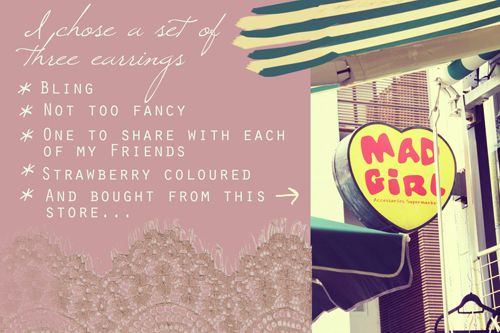 Challenge Success.
The Time trial.
This challenge came with an envelope with a limited amount of money and I had to use to buy/bargain all these items including korean
kimbap
, earrings and an Ajuma Visor. You don't know what an Ajuma Visor is?
Do. not. panic. I'm about to show you:
yeah. that thing. that huge gigantic plastic pseudo-umbrella thing that you wear... on your FACE.
LOOK. AT.
THIS
. PICTURE.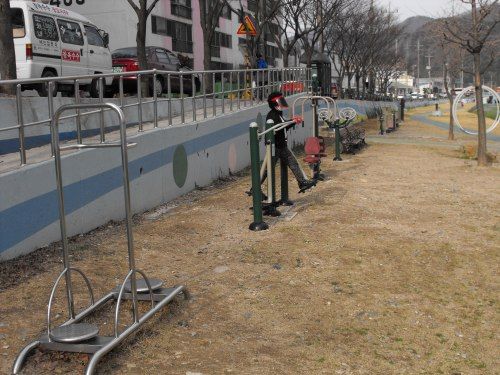 You don't get much better than that.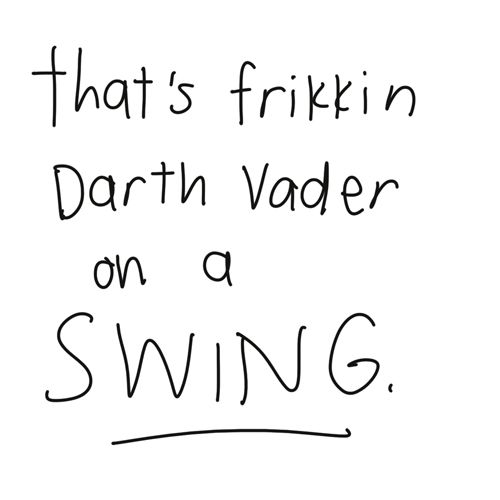 we
LOVE
Ajuma Visor.
NEXT CHALLENGE:
Find a Store Mannequin. Impersonate the Mannequin.
Lucky for me. Korea is so "inventive" with their store mannequins.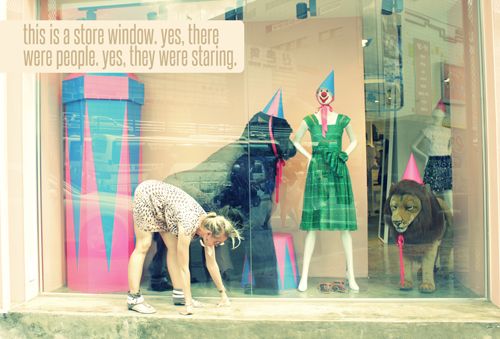 Don't worry, I also impersonated the lion and the clown-head for good measure.
Che = 3 points.
NEXT
The STARING CHALLENGE: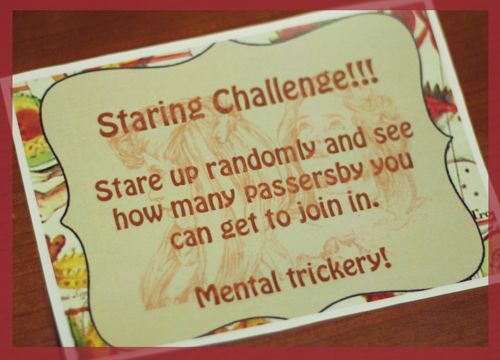 oh i love a good mental trickery.
But alas,
convincing people to stare up when they don't actually speak the same language as you... is more tricksy than it appears...
(Also, please note and appreciate the music in this video - im not too skilled with the iMovie and by mistake i imported my
ENTIRE
itunes library onto this movie and then I had to remove every song individually because i have no idea how else to do it. Result: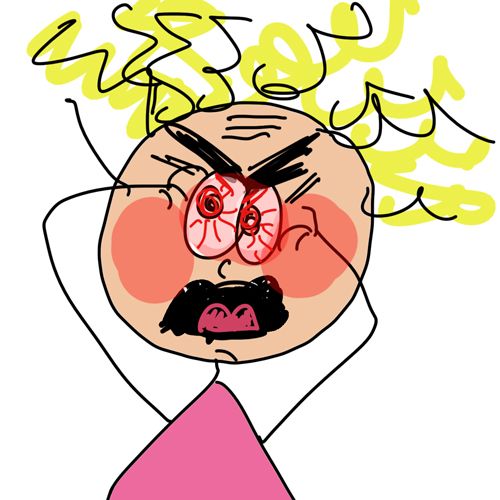 yeah. i probably should have googled that.)
Another Challenge: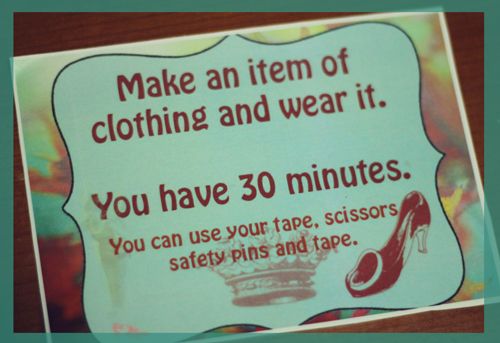 So...
THAT'S
what my adventure bag was for! (good thing I substituted the safety pins with a peg which makes things
infinitely
more difficult.)
Et VOILA!
i changed in an "abandoned" stairwell, FYI.
Other challenges included
-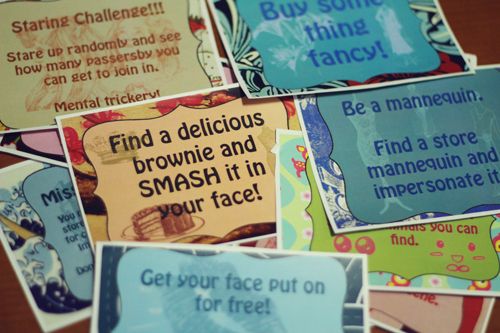 getting a photograph with a random Korean, Taking a pic with the cutest stuffed animal I could find, smashing a brownie in my face, creating a comic scene using my friends as props and buying something fancy...
When all the challenges were finished the final one was -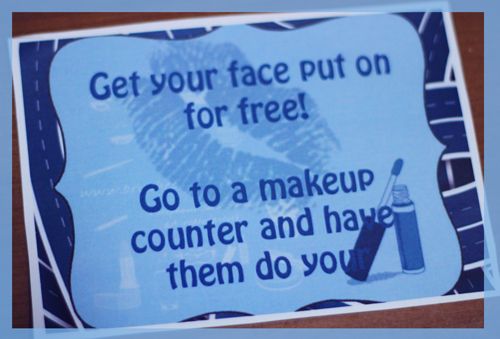 We went to the
MAC
store and I had a mini make-up make-over and Nicole bought me some of the make-up to give to me for my birthday (MASSIVE HEARTS), then with my face all MAC-ed up, we went out to
On the Border
and met everyone for Mexican dinner and delicious Mojitos.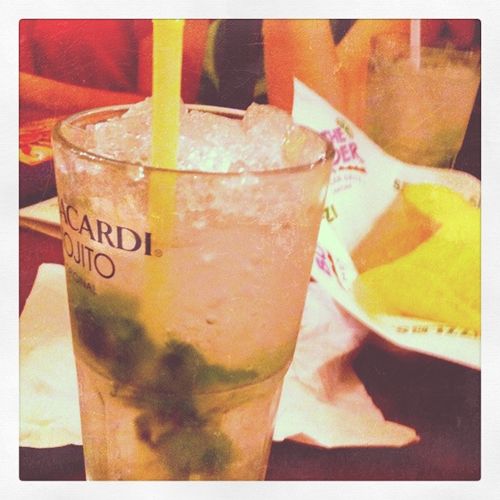 it was an absolutely incredible day! Thank you to my lovely friends!
(Oh... and let me also mention that after we got home well after midnight... Nicole stayed up to bake me Carrot cake muffins so that she could wake me up with them on my actual birthday - which is a whole new blog post.
what. a. friend
.)
I had such a fabulous birthday adventure mission day!
* * * * * * * SIDE NOTE WARNING: LEAVE THIS BLOG NOW IF YOU ARE NOT INTO SOPPY THINGS * * * * * * *
Dear Colie and Dom
Thank you, thank you from the bottom of my heart for making my birthday so special. I know how much time and effort went into organising such an amazing day of secret adventure missions! All the way from creeping into my apartment to drop off secret notes and making beautiful mission cards to stashing envelopes with money so that I could do crazy missions scaring off half of Korea-ville and taking a whole day off to spend laughing
with
at me. You know me so well and knew that it would be something that I would get a great kick out of and enjoy to the max. I really
really
did and I can't thank you enough for all the effort and detail that went into planning this epic day. You are truly friends in a million and I am so blessed to have had an opportunity to know you and call you my friends.
Thank you for your friendship and everything that you mean to me.
~ sarang-heyo x
* * * * * * * * * *
Pic credit for awesome Darth Vader on a Swing came from this blog - and you can also get the full scoop on what exactly an "Ajuma" is. haha :)