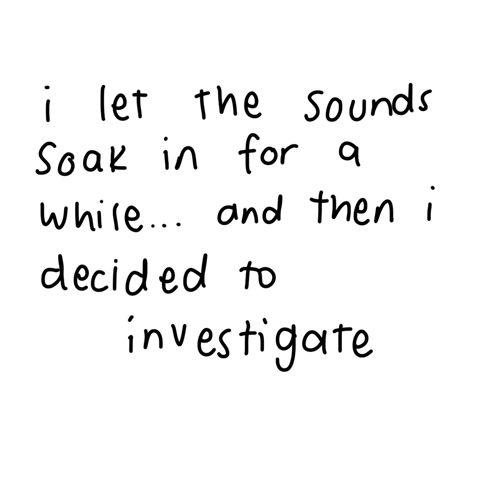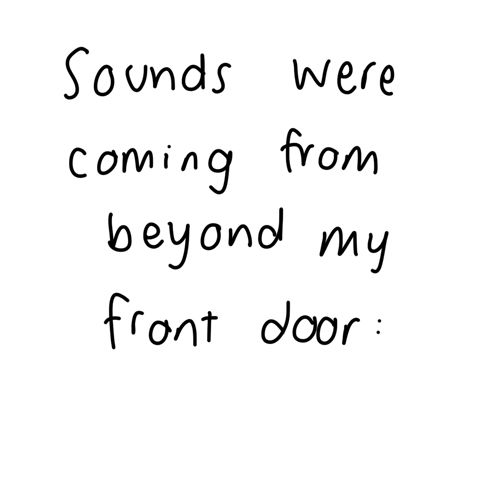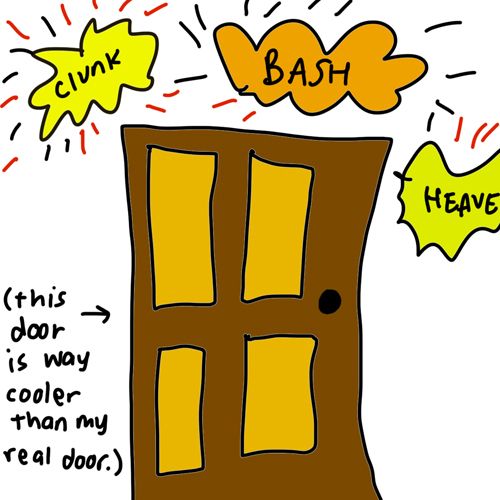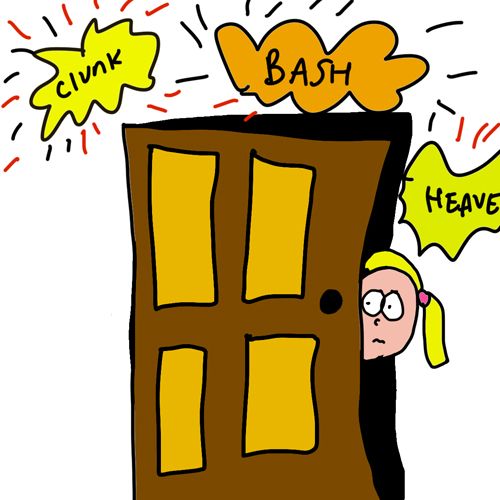 Take a peek outside the apartment.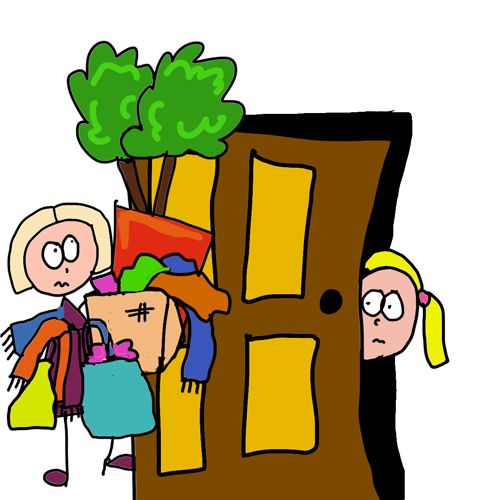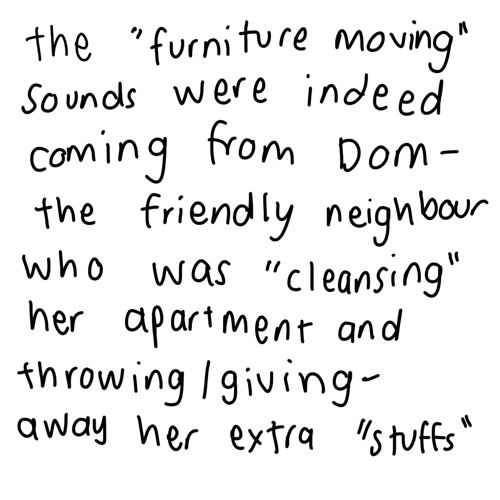 * Side note
: Apartment "cleansing" works for
some
most people. I am a
hoarder
"collector" and i find it difficult to part with "things".
Definition of "things" being anything that is :
a) of material worth
b) of sentimental value
c) recyclable/usable in any kind of crafty way
d) everything else.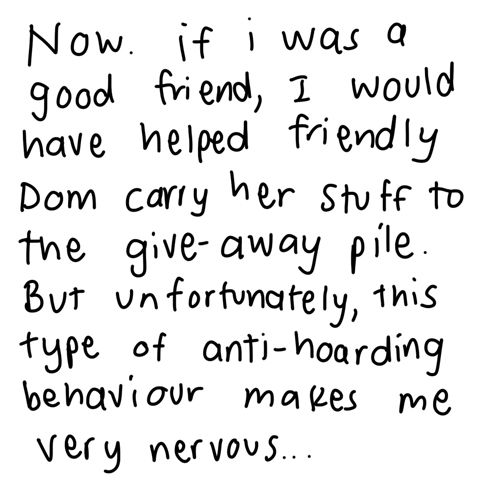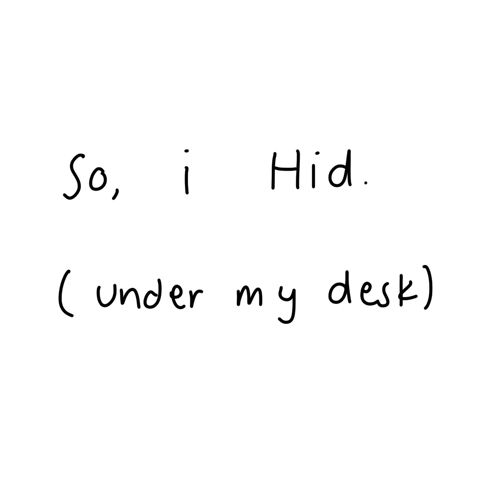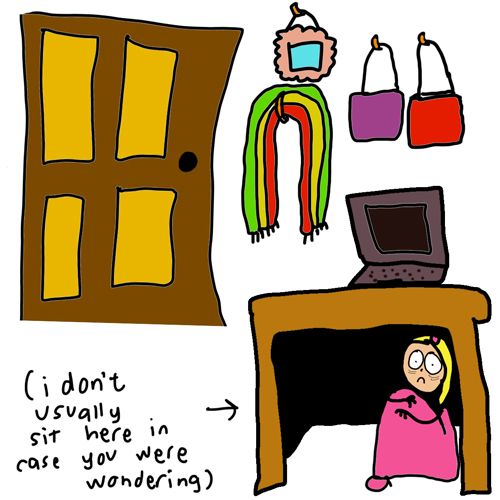 (ok sometimes i do)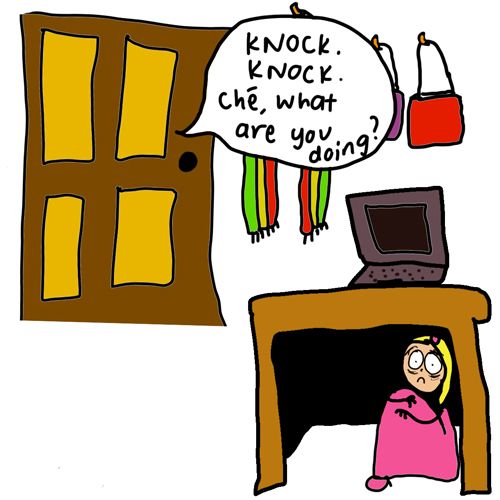 be very quiet.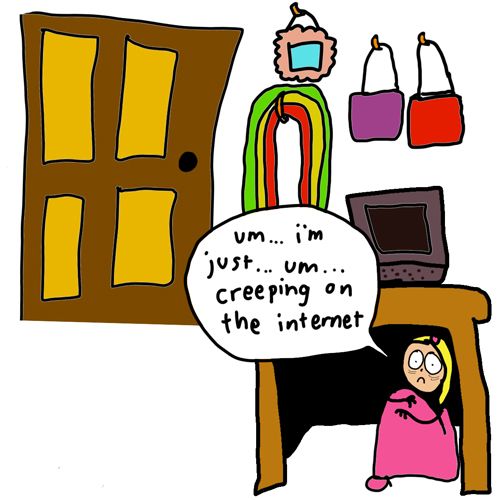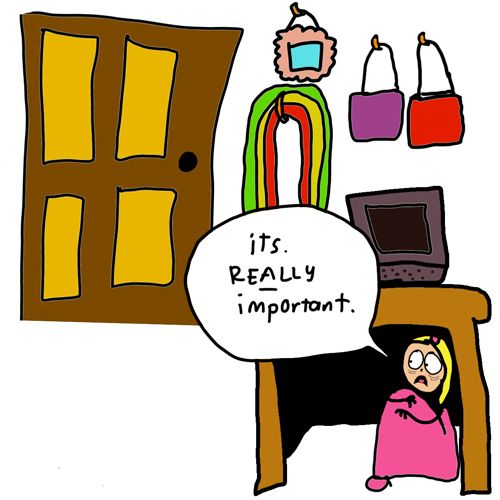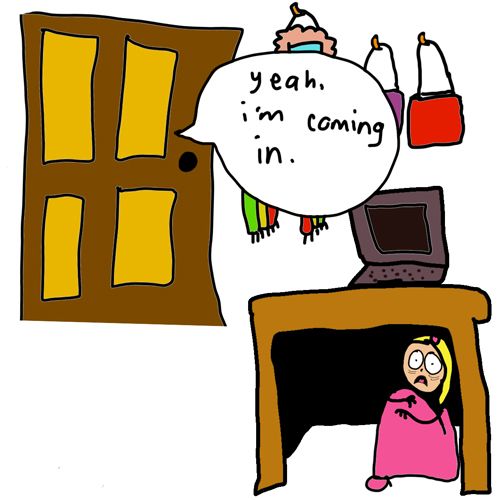 (FEAR-FREEZE.)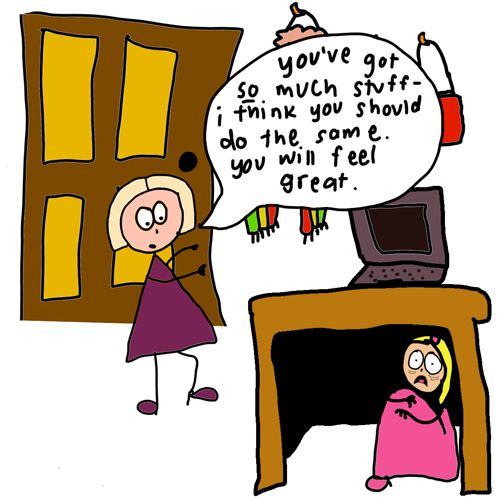 Dom is right. I plan to leave Korea by the end of the year. (OLLEH for the next adventure) I have
quite a bit,
a massive amount of "stuff". If i am to ever
leave
Korea, I should make a plan to "free" myself of this "stuff". Dom is right. (let us keep reminding ourselves of that)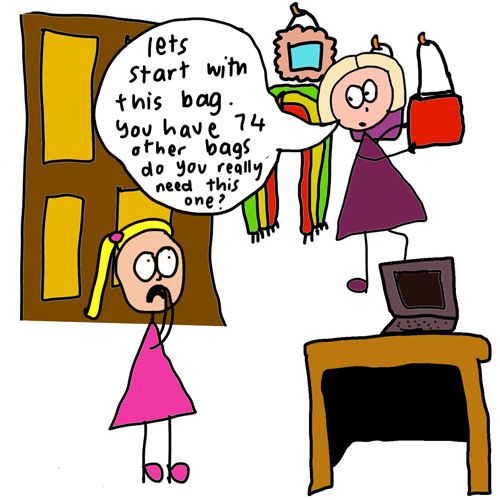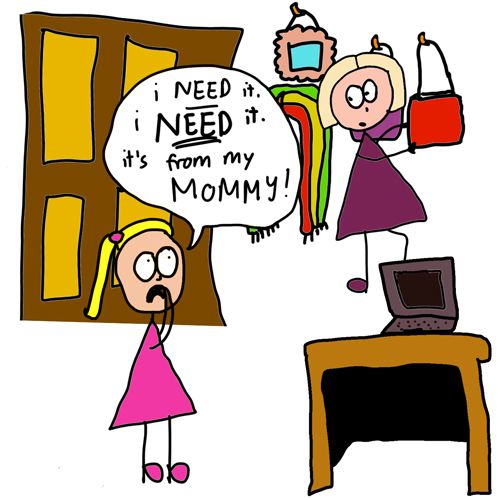 yes. i
need
that bag. i also
need
the other 74.
stop trying to
TRICK
me.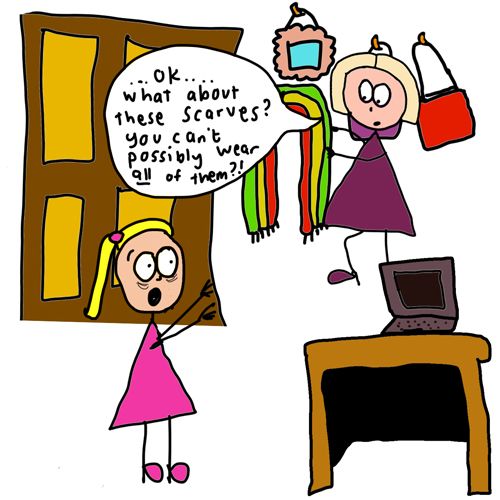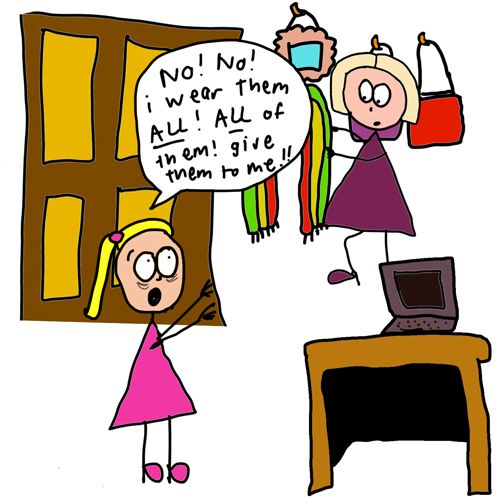 i wear all the scarves.
ALL
of them.
ALL
at the same time.
ALL
.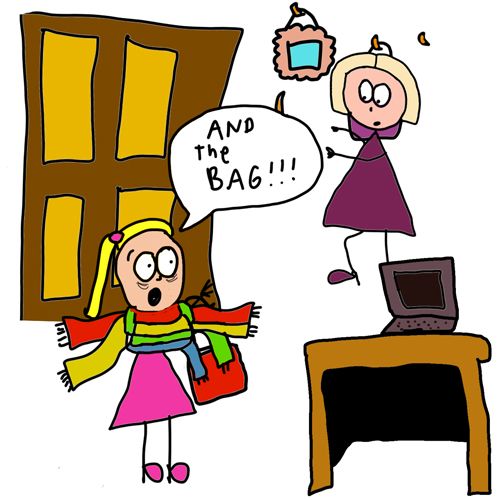 of course GIVE ME THE BAG!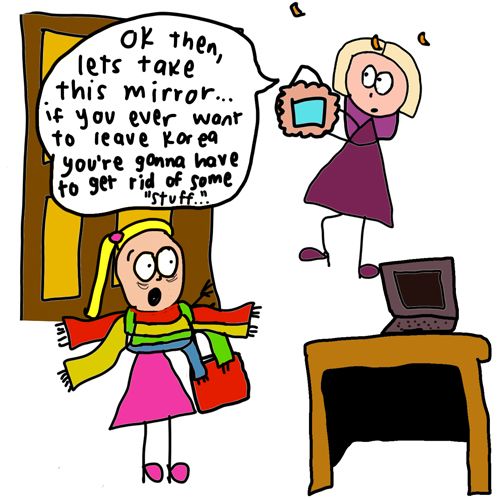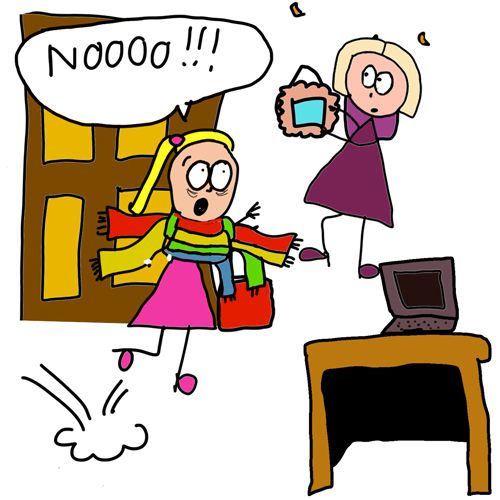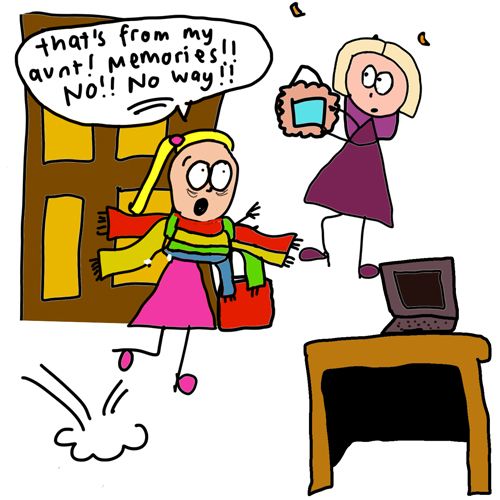 FIGHT for your memories!! SENTIMENTAL
VALUE
!
aah.. blessed
reunion
with your mini-mirror and scarves and bags!!! JOYOUS DAY! you nearly lost them for that split second! (also, it appears that Dom is hanging herself in this above picture.
DO NOT FEAR:
She is not. It is just the spare bag hanging behind her. However, she was ready to hang herself by this point due to my hoarding obnoxiousness)
ME:
Dom, I can't give this stuff away. It's too tough.
DOM:
you can do it!
WHY
can't you let it go?!
ME:
it's my
AUNT.
DOM:
You do
know
that you are not actually giving away your
AUNT
, these are just "things". Your Aunt will still live.
ME:
but.. i ..you.. i ... i....mm..i
NEED
them. These "things" bring me JOY!
DOM:
But then someone else can have the JOY!
ME:
NO!
ME!!
I
WANT THE JOY!!!
DOM:
Sigh. che, you're obnoxious.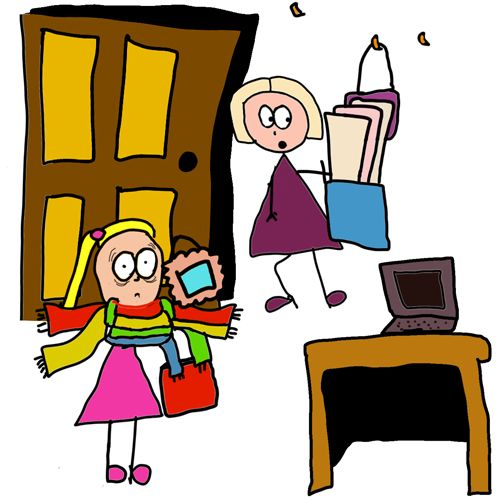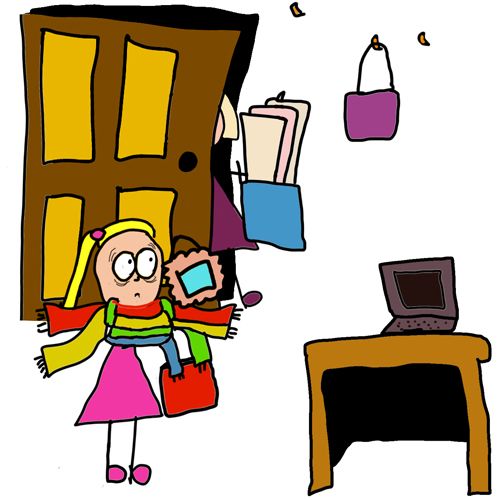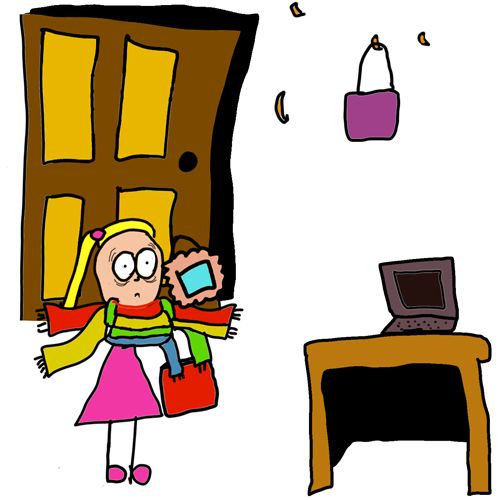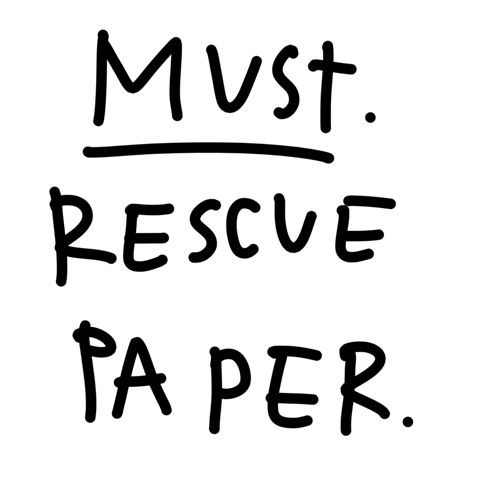 that is one BIG bag of paper.
falling into the -
a) Material Value:
i am pretty sure that cost collectively about a Dollar 95. That's like R12 people.
TWELVE.
b) sentimental value: Left behind by my friend Zack Bass.
c) recyclable/usable in any kind of crafty way: it's PAPER. Are you kidding!?
d) everything else category.
GO ON MISSION TO RETRIEVE PAPER FROM THE FREE PILE: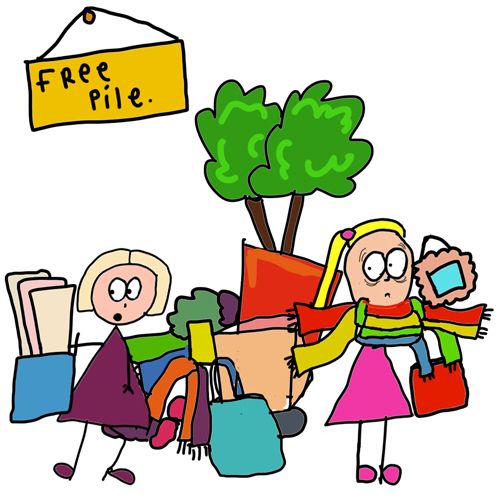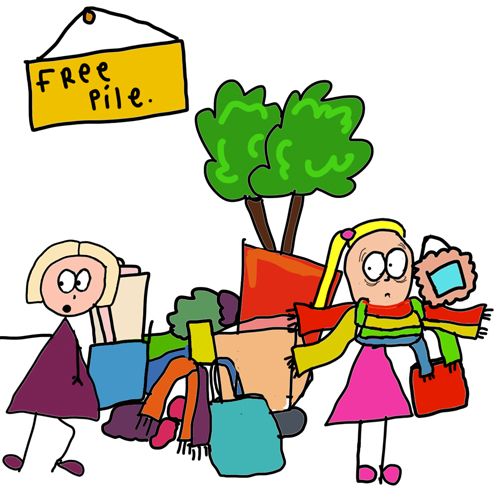 Do
NOT
let Dom see you trying to scavenge things back into your apartment.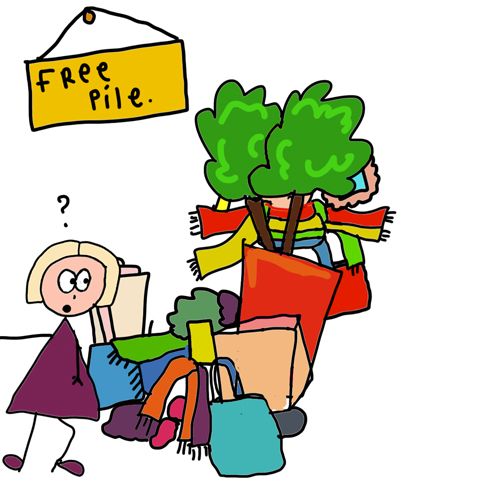 Use the surroundings. good work.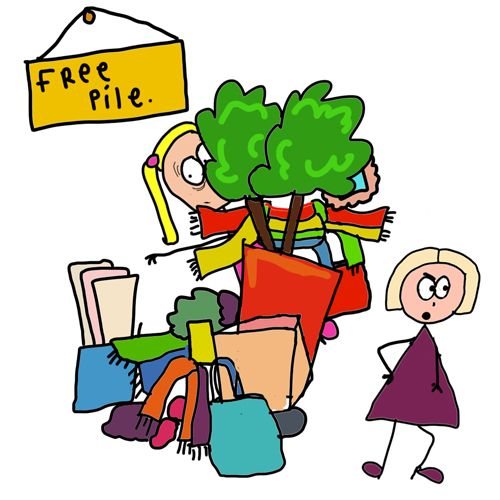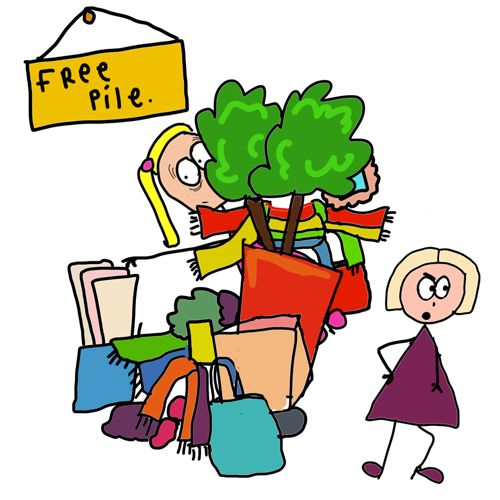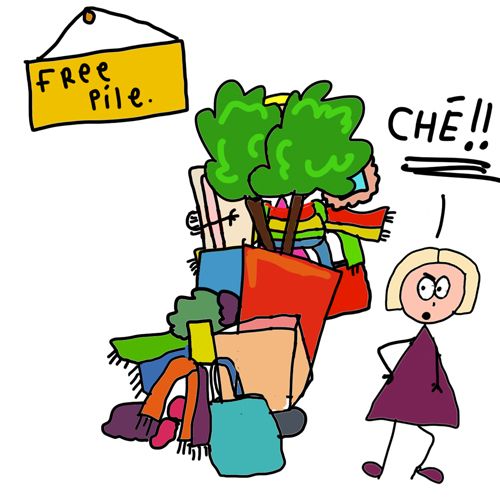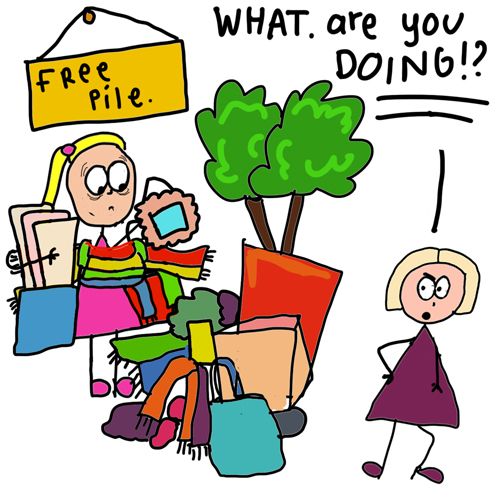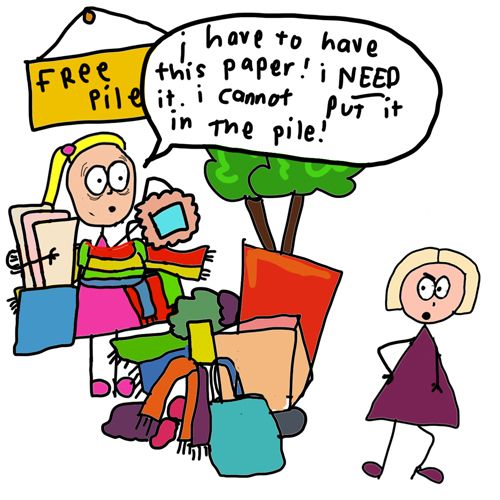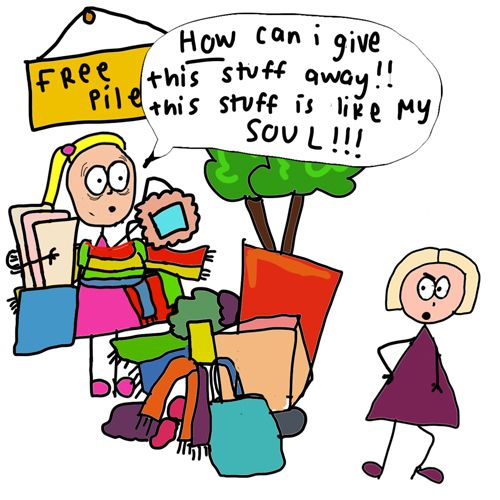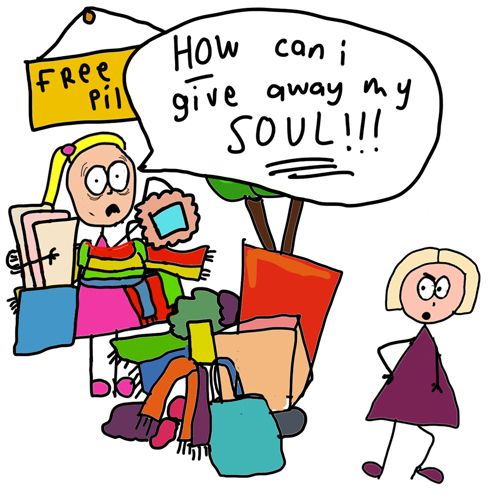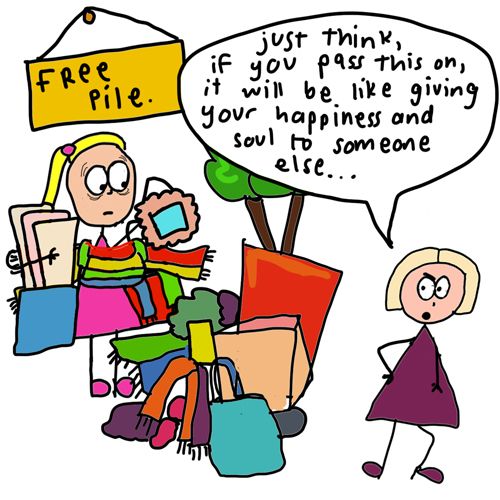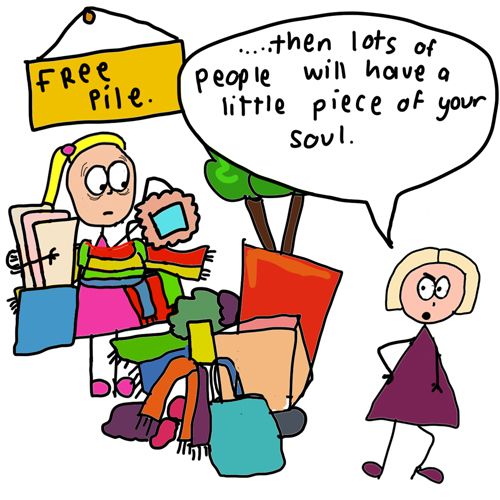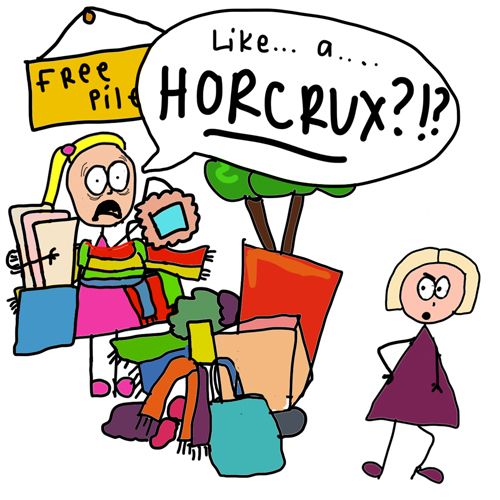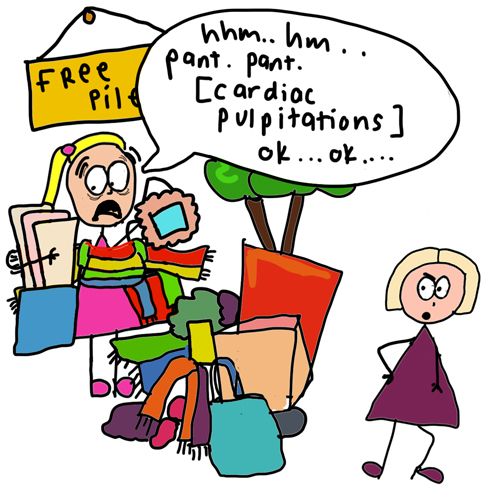 DOM IS RIGHT. DOM IS RIGHT. DOM IS RIGHT. (REPEAT MANTRA)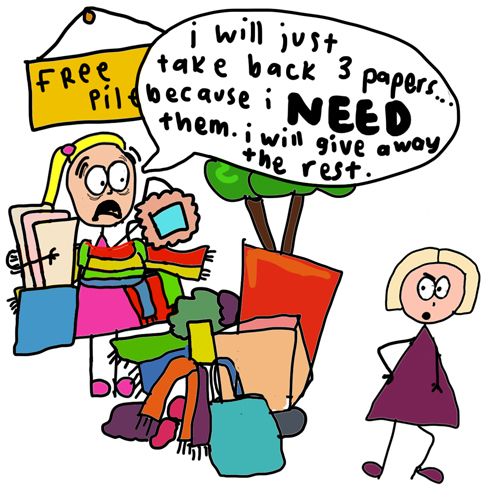 And so i rescued the three little papers (and most of the other stuff that Dom savaged from my apartment)
and YES, i
did
use those three little papers. (i TOLD you)
To the rest of my papers and "things"... I hope you found loving homes. With families who will cherish and love you as a piece of my own
soul
.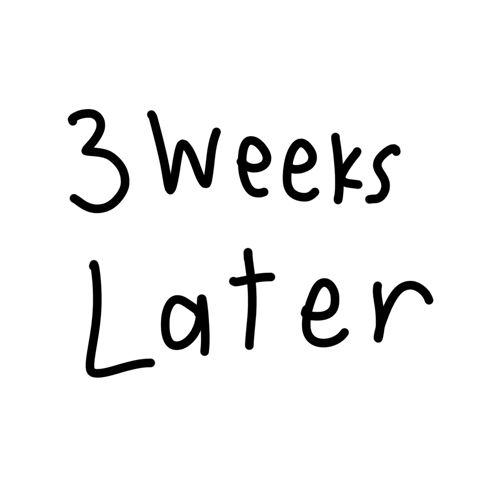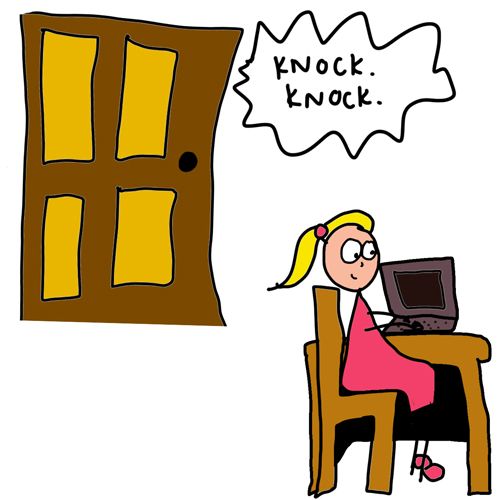 ENTER DOM.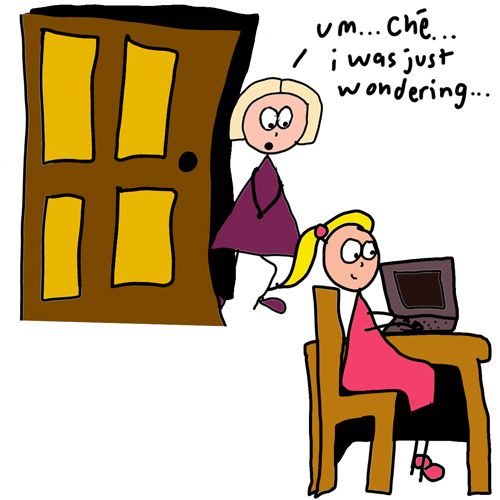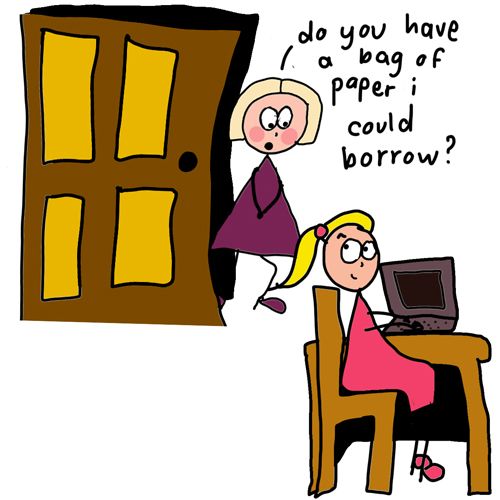 * THE END*