I came across these pictures of some pretty packages that I haven't had a chance to blog about yet - so here they are:
I received this delicious package from Singapore from Jacci after I
tweeted
about not being able to find white easter eggs (or Easter Eggs in general) in Korea. The package had lovely Singaporean Chocolates and nibbles and a gorgeous bracelet - that i absolutely LOVE! Jacci - you're lovely :) You can check out Jacci's blog
here
.
A little while ago I entered a competition on Emma's blog -
Emma Jane Nation
for these adorable magnets that she bought at
Camden
in Richmond, PE... and I won! (olleh!) Emma had a
really
cool idea for drawing the winner - I'm not going to tell you what it is- you'll have to
see it for yourself
. All i can say is "Good work cat." :)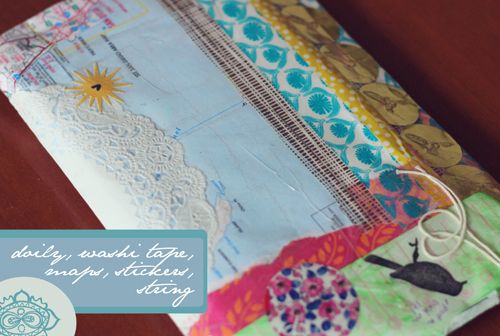 This is a package I received from my lovely friend
Laura
while she was at home in the States. It was filled with lovely papery-goodness and beautiful stamps and envelopes and gift tags and everything wonderful. Laura is really good at finding lovely things.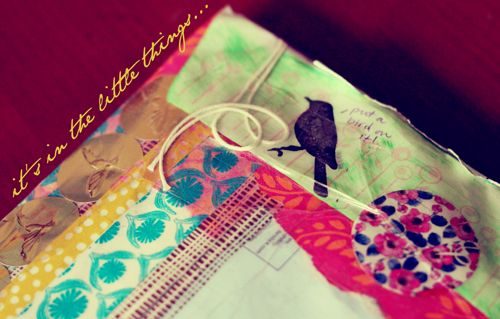 Please note the "Put a bird on it" comment. If you don't know what I'm talking about... Click
here.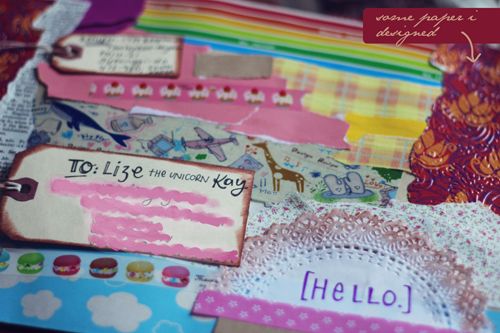 This is a package I sent to
Lize
which contained a "The Pains of being Pure at Heart" Unicorn shirt. You can read about it
here
. I made the package pretty with tape and doilies and old cut up dictionary print and some paper that I designed.