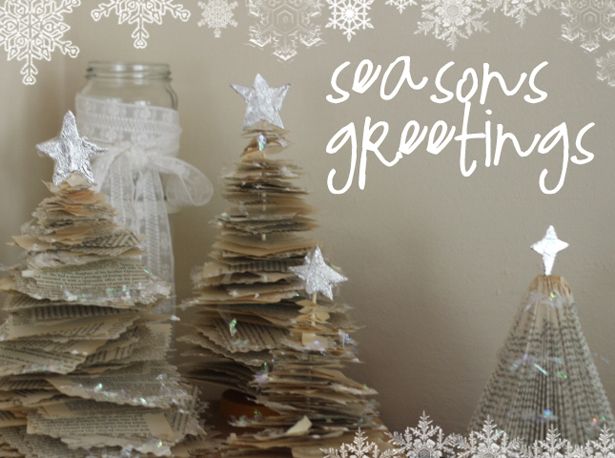 I've been decorating the house with some Papery Christmas Trees - yay festive season! I thought I would share this very easy Christmas DIY with you.
Things You'll need
an old paper back book (I bought a few from an old age home Christmas market)
glue (a stronger wood-glue is better)
cardboard
tin foil (if you want to create a star)
glitter or twinkle flakes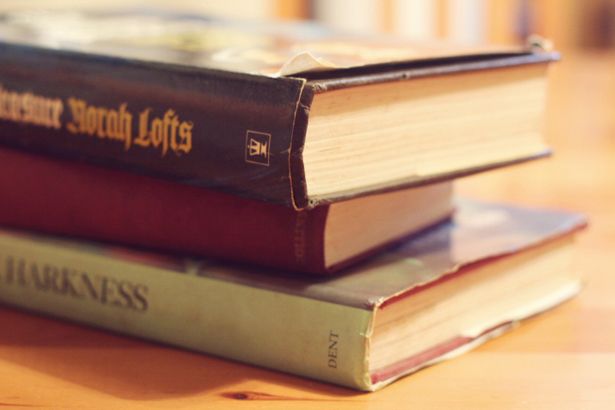 First step is to kiss your book goodbye (make sure it's an old one!) Also - the more yellowed pages give the tree a lovely vintage feel.
Tear a section of your book off - about 1-2cm thick (for the spine) is probably enough - if you make it too thick, the book pages will start to pull away from the spine towards the end.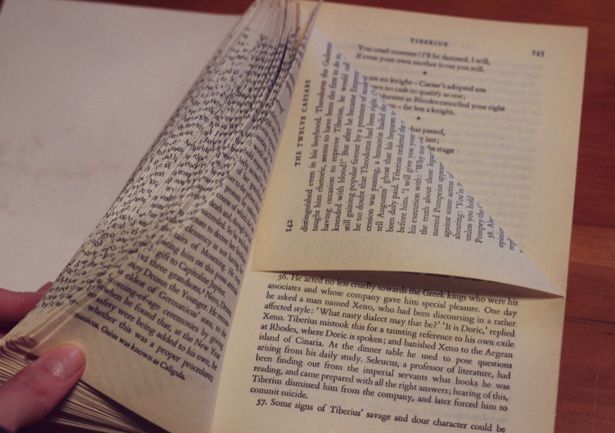 Start by folding the first page down to the spine - so that it forms a triangle.
Take the folded triangle and fold it into the spine
Fold the bottom piece which extends over the book up into a triangle so that it is flush with the book pages.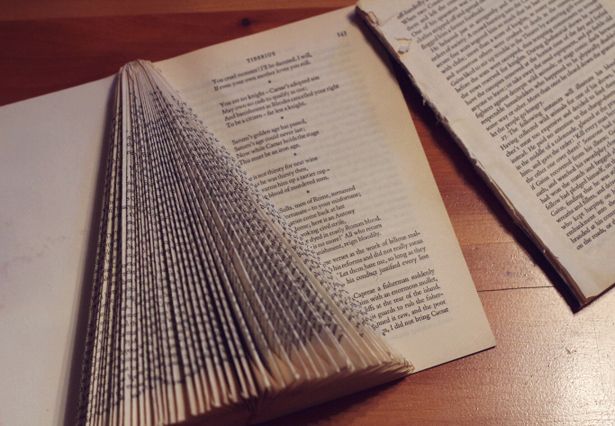 Repeat this process with all the pages - until you are finished them all.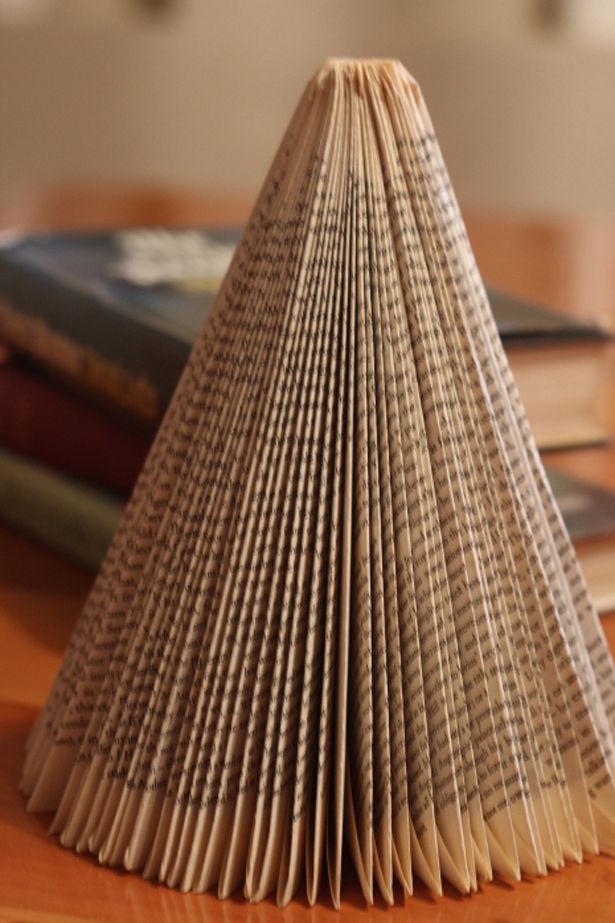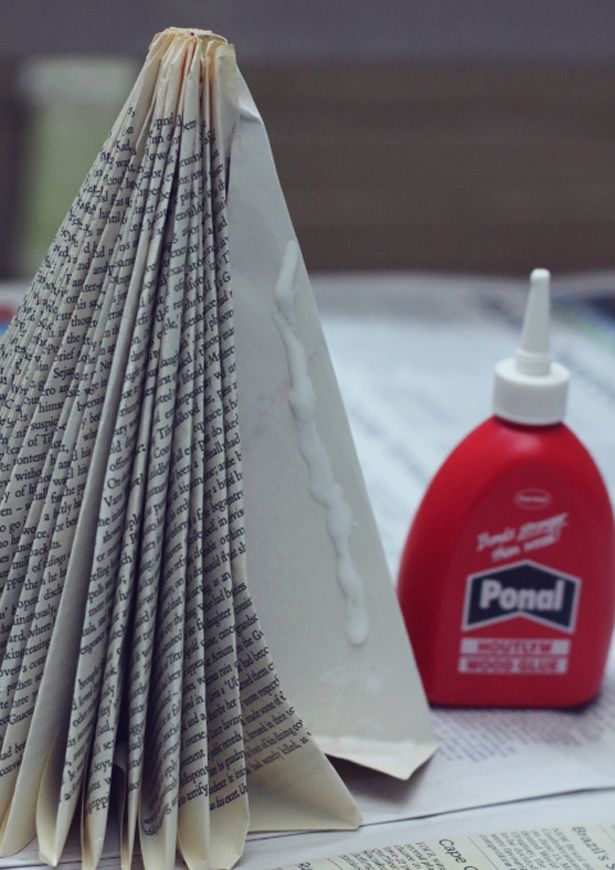 Take the back two pages and glue them together - using a few pegs to keep the pages together while the glue dries.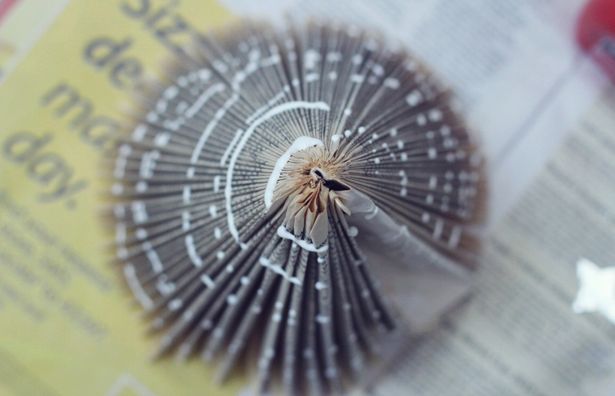 Next, drizzle some glue over the top of your Christmas tree in concentric circles.
(isn't this pic pretty?! haha)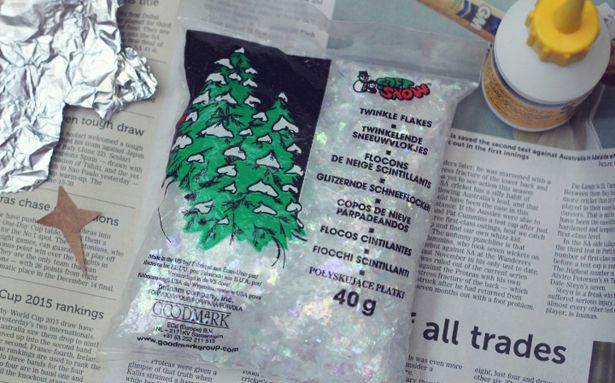 Sprinkle some "twinkle flakes" (lol) or some glitter over the tree.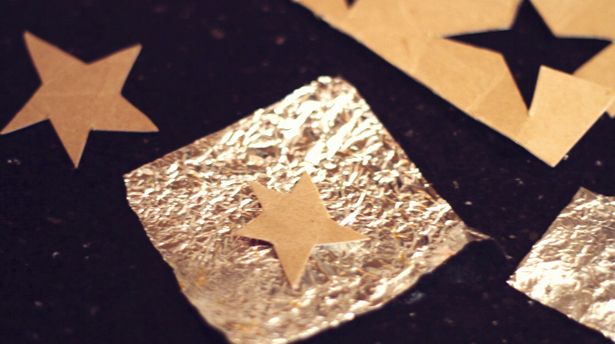 If you want to add a star to the top of your tree you can cut them out of some stiff cardboard and wrap them in tin foil.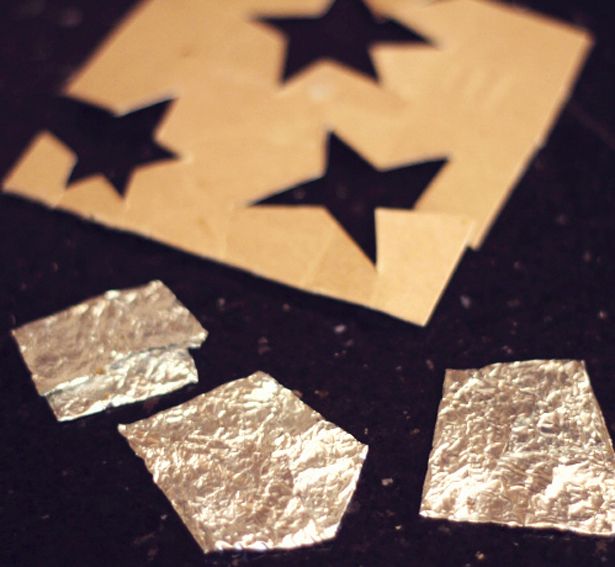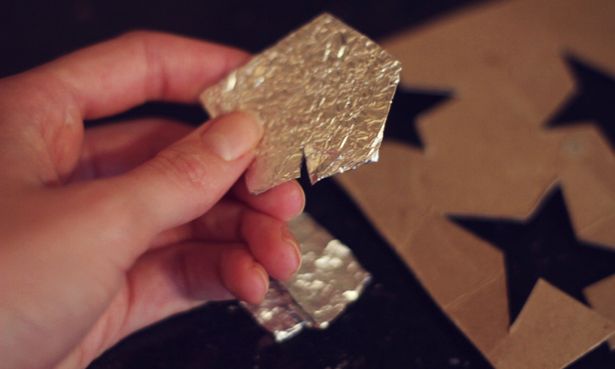 I found the easiest way to cover the stars, was to lay them on a piece of tin foil and cover them completely, then to slit the tin foil in between the star arms and then fold the tin foil over the star arms.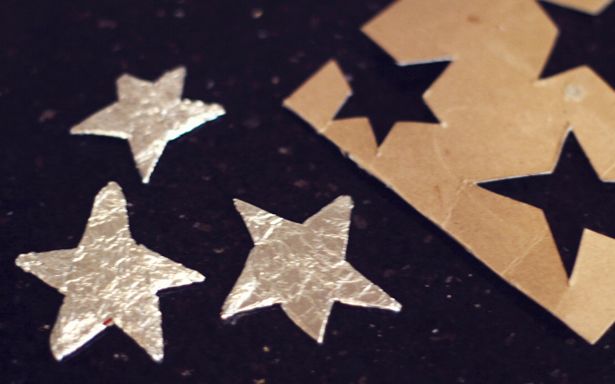 um,
my stars are a little wonky because.... whatever,
stars aren't even really that shape.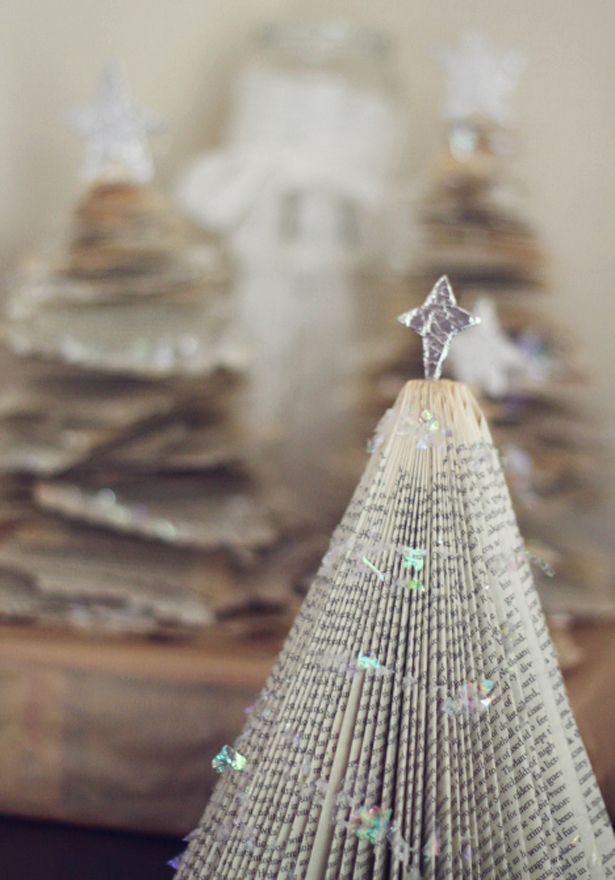 Put your cardboard star into the top of your Christmas tree -
et voila!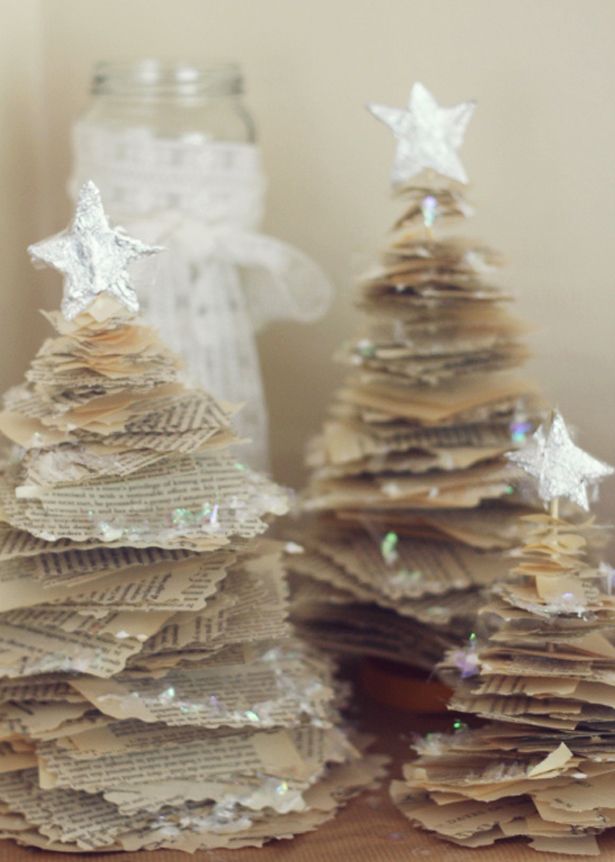 On Monday will show you how to make the second kind of Christmas trees that you can see in this pic.
Any interesting Christmas DIYs you're doing for your home?
if you have blogged about any - please leave a link - I'd love to see!