Was super spoilt the other day when a huge package arrived for me from Consol Glass filled with all kinds of awesome goodies that are perfect for holiday entertaining!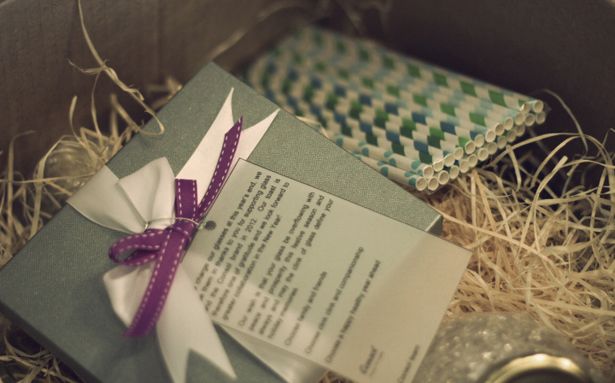 The package is filled with a bunch of cocktail party umbrellas, lovely paper straws (my current obsession) and of course a whole host of cool glass jars for you to concoct your own fancy cocktails in. Imagine hosting an epic festive cocktail party where all your guests are drinking from different glass jars and bottles - FUN! (or... if it was me... I'd have a glass jar decor station where guests can jazz-up-their-jars with cocktail umbrellas, doilies, ribbon or heck... even a whack of glitter glue! But, that's just me.)
The consol hamper also includes a really cool 2013 calendar which has so many different pics and ideas of things to do with your glass jars - right from the "traditional" (jars filled with jams and pickled things) to the more "modern" (jars filled with delicious cocktails or jars filled with golf balls and golf tees - to gift to a golfing fan)
I got so excited about this little hamper that I started planning some Christmas party things -
First I decided to experiment with a little Christmas cocktail -
I call it:
Santa's Sneaky Sleigh-Sipper
2 cups pomegranate juice
1 cup cranberry juice
1 cup vodka
1 cup soda water
1/2 cup fresh lemon juice
1/4 cup syrup (or to taste)
Mix it all in a big punch bowl and serve up in your glass jars -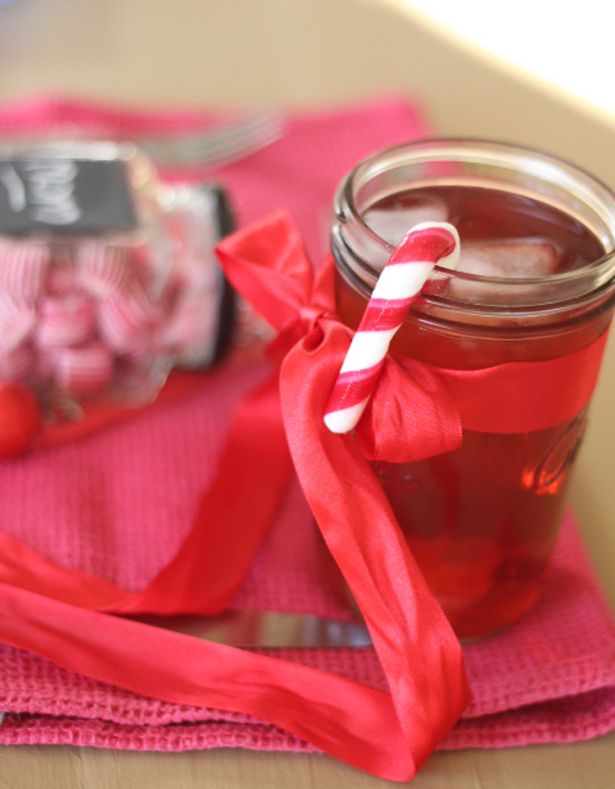 I "garnished" mine with a red ribbon and a Candy Cane.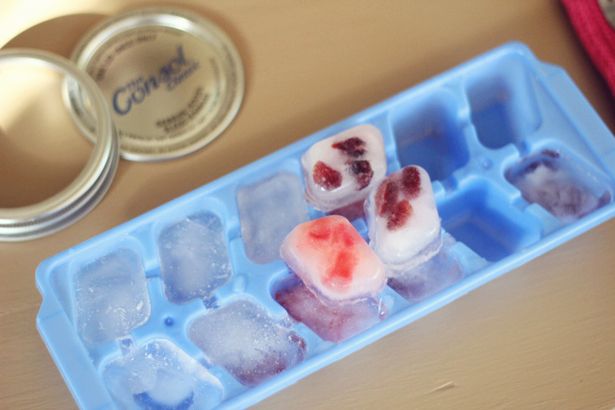 I also froze some dried cranberries into some ice blocks which I popped into the jars when they were ready - it's a nice touch because by the time you get to the end of your drink, you're left with some cocktail infused cranberries. yum.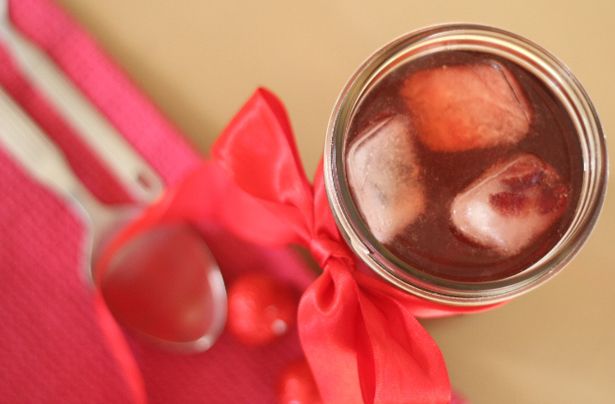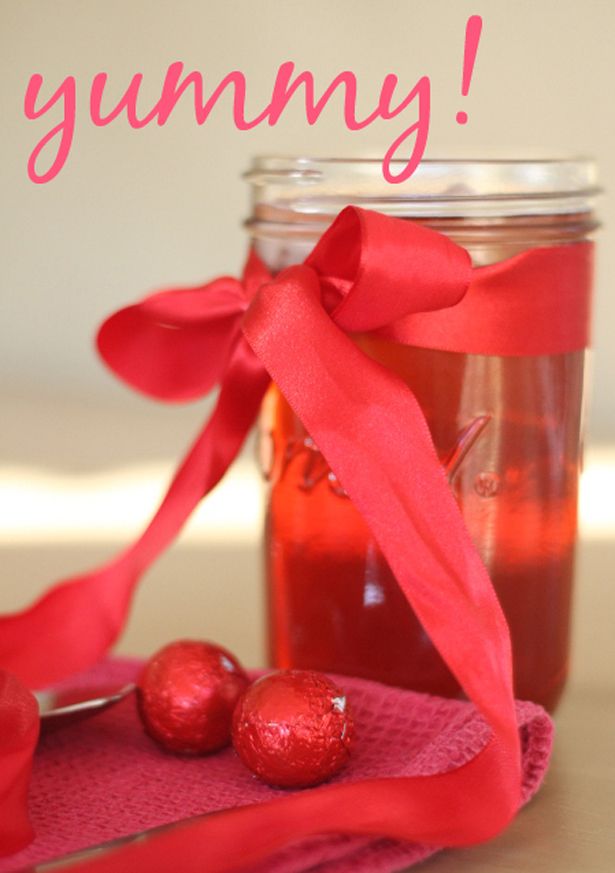 There are so many awesome things to do with these glass containers (I'm really not just saying that because Consol gave me an awesome hamper). I got a bit carried away with all the Christmas planning and have decided to use these blackboard chalk jars as cute name place cards for our Christmas dinner -
(would also be very handy for name cards at a wedding - and they would double as a very cool wedding favour filled with treats.... mmm....)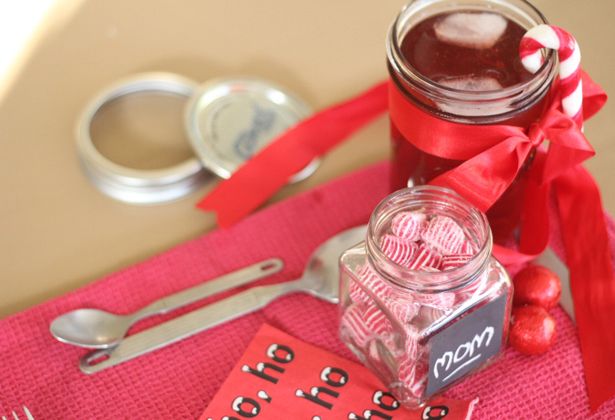 NOW it's YOUR TURN!
The lovely folk at Consol have given me a party hamper just like this one to give away on indieBerries. (and seriously, you want this hamper!)
How to enter:
To enter, leave a comment on this post or on the
indieBerries facebook page
telling me
the name of a cocktail you would create
to put in these jars and
an ingredient that you would put in your cocktail.
You can be as creative as you like! (You can also have a look at the
Consol Facebook page
for some cocktail inspiration!)
The competition is open to South African readers and it closes on the 5 January 2013.
(what a good way to welcome in the new year!)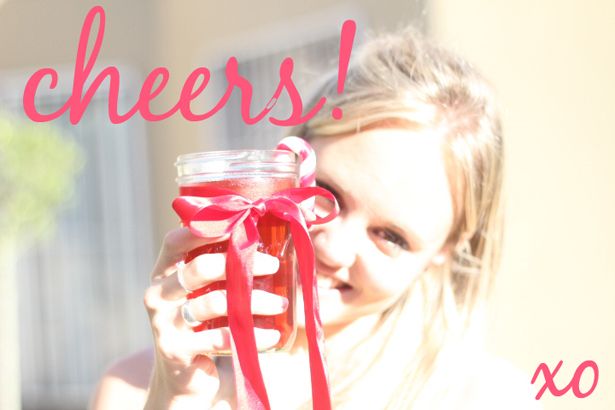 ALSO -
Consol is giving away 12 Mixology Parties for you and your mates
- All you have to do, to win an entire party, is head over to their
facebook page
and send in a pic of yourself enjoying a drink from a glass bottle/jar before 10 January 2013. The first round of judging is based on reader votes - so get your friends involved!
I will be posting a few more cocktail ideas and glass loveliness in the next few days - so stay posted. x