My gorgeous little Maid of Honour has been in London for the past week visiting - and it's been lovely being a London tourist with her. We headed off to
Fortnum and Mason
in Picadilly - the store to end all stores. Before you even enter the store, you will have to stop and have a gape at all the amazing window displays - It's difficult to get the scale of these displays from the pics I snapped - but I really love how the buildings of Picadilly street in the glass reflection make these photos look a bit like they are double exposed film (a bit
like this
).
The shop itself has the most amazing interior - very luxe with red carpets and chandeliers. Because what store is complete without chandeliers? None. There are so many incredible (and delicious) things to look at in Fortnum and Mason - it is possible that we spent almost three quarters of an hour looking at the selection of exotic teas and gorgeous tins filled with fragrant tea leaves.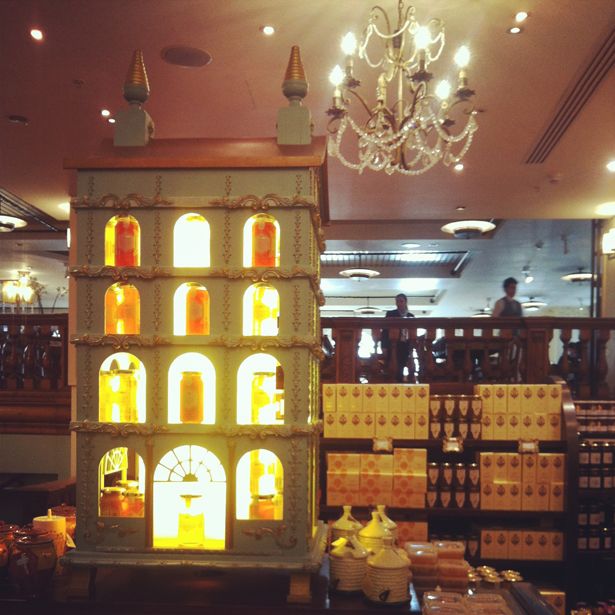 Above:
the selection of honey. (Note: This picture has been cropped. There is way more honey to the left, to the right, to the top and to the bottom of this picture. Just saying.)
The shop displays and packaging of all their goods is gorgeous. And basically everything in this shop is packaged to make you feel like its dripping in gold.
(Even the random cabinets on the stairways are picture worthy)
Above: Wedding cakes yo! Aren't they absolutely gorgeous. I'm def putting my order in for one for April - and they are only two-thousand pounds! BARGAIN!

Yes. They had an entire section dedicated to gift wrap.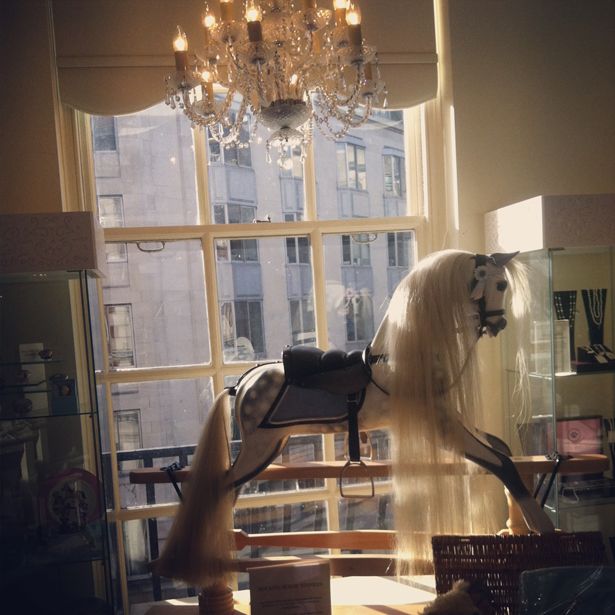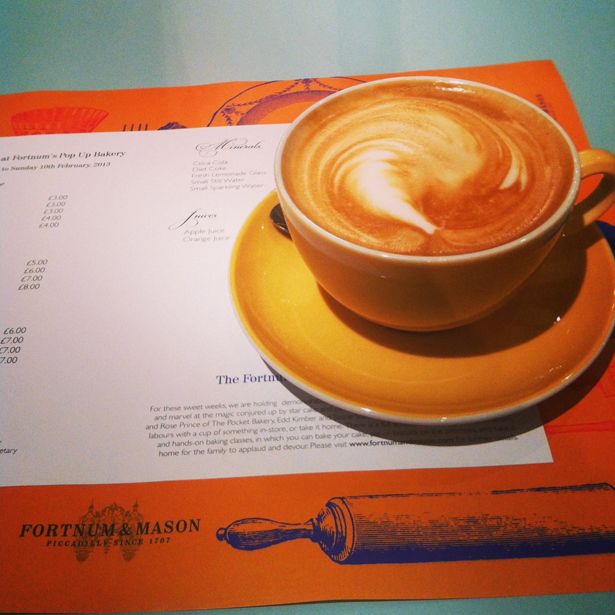 Then some young Fortnum and Mason Coffee Barista gave us a free coffee - because,
what are two pretty young ladies to do with no cappuccino?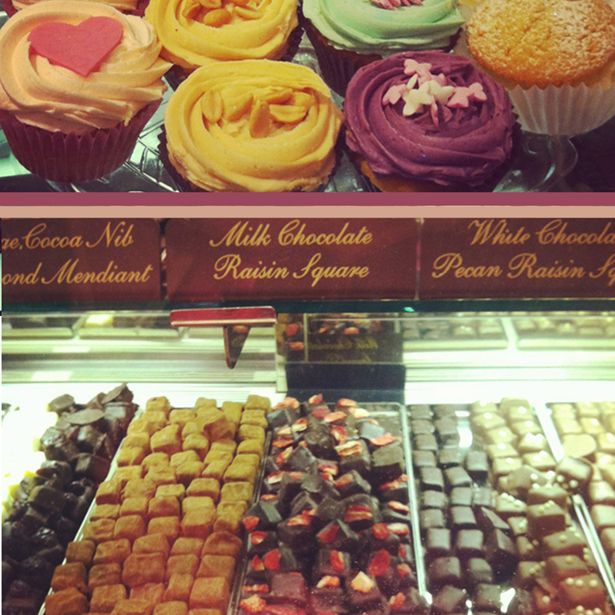 The bakery and patisserie sections were phenomenal.
We bought fancy Macarons.
Because,
Obviously.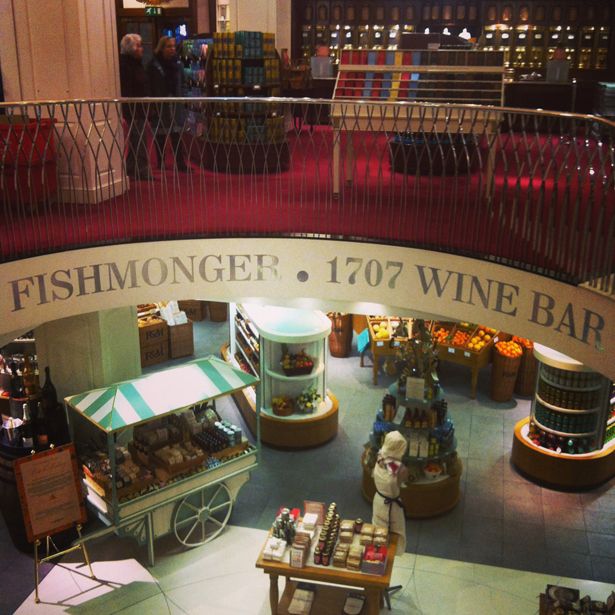 And then we went across the road to
Laduree
to eat more Macaroons.
Cause we're fancy like that.
xo