When you are old and have been married for as
long
as I have (one month,
sigh
). There will come a time when you will need to test your husband's love for you. I am here to show you exactly how to do that - in a eight very simple steps.
Step One:
Locate husband's iPad - on the sly.
Step Two:
Use iPad camera to create some lovely self portraits: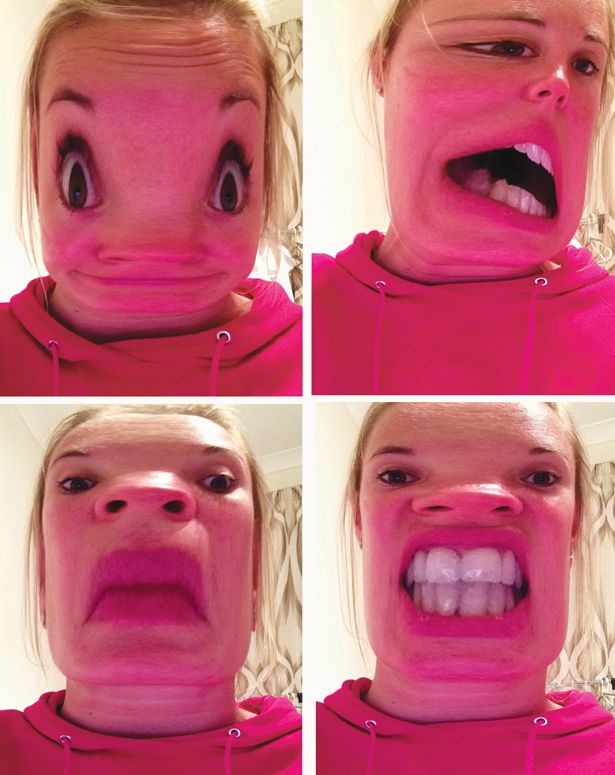 Step Three:
Choose the most beautiful self-portrait. Just a plain and normal one.
Import portrait into photoshop and add the text "MY BEAUTIFUL WIFE!"
It should be as bright and as big as possible.
Like so:
Step Four:
Save as husband's iPad backdrop, wallpaper and screen-lock picture.
Do not tell husband.
Step Five:
Replace iPad without being seen.
Step Six:
Encourage husband to take his iPad with him on the train to work - where he will open it in front of a carriage-full of passengers.
If you can include some kind of musical jingle - that would be good too.
Step Seven:
Send husband on his merry way.
"goodbye lovely!"
"goodbye!"
Step Eight:
Await husband's loving reaction.
* * * * * *
*WARNING:
not all husbands will be partial to this kind of
tampering
love gesture. You should dump those husbands - They are way too up-tight.