The first week of DECEMBER! (can you handle it?!) so it's my great honour (drum roll etc) to introduce you to this month's fabulous sponsors here on indieBerries!

First up, we have the lovely
little
lass that I met at
The Blogcademy
earlier this year - Miss Kylie! Kylie's blog is an excellent example of niche blogging at it's finest.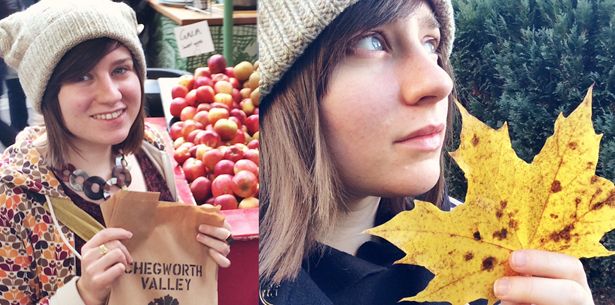 Kylie
is a fabulous green-finger little lady and shares all her
outdoor adventures
on her blog. If you tuck into her blog archives you will find the most amazing "hippie-ish" things that you never even knew existed - I mean -
2000 Trees Festival... Have you ever?!
Totally going next year!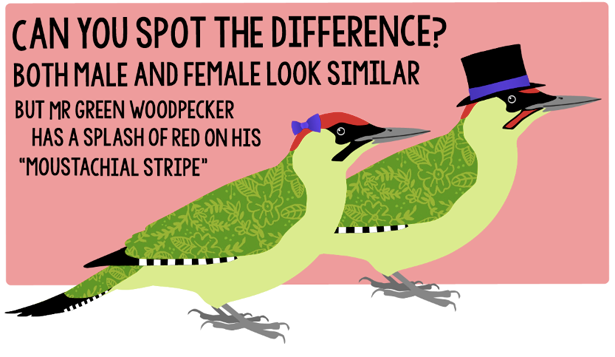 Kylie's signature posts are definitely her
Bird of the week
- each week she brings you a new bird to learn a little something about!
And!
She creates all these birdy images herself - such talent! (I think my favourite so far is the little
Starbucks Starling!
haha) I am WAITING for kylie's birdgeeking card range to explode! AHEM, Kylie :)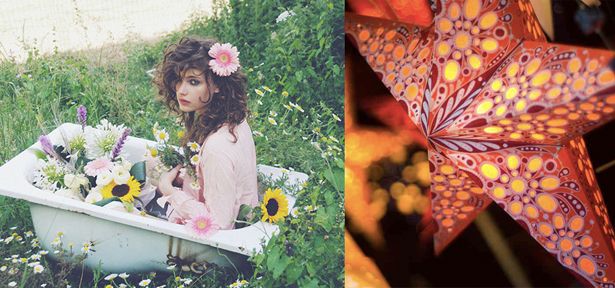 One of my favourite posts this month has been her
"100 habits of a modern hippie"
(go tally up your hippie-score! haha) and if you're in London - make sure you check out her
Top Five Christmas Markets Post
... I had no idea about some of these markets and I'm so excited to visit them!
Kylie is my main sponsor this month - so you can look forward to a "Kylie-inspired" cartoon later this month! For now you can follow her here:
Lulu from Berry Diaries is back again sharing her thoughts and I'm excited to be sharing some of her inspirational posts with y'all today!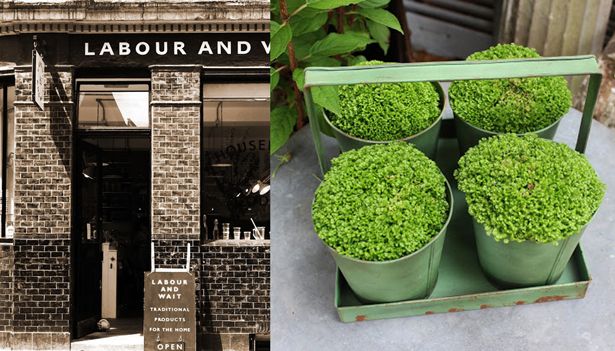 Lulu's post on
"The four locks and keys"
is so interesting! She talks about people who are genuinely comfortable in their own skins and that according to yoga-practice, there are four types of people in this world, and each different "type" requires a different way to engage (def. worth a read!). I am always so fascinated and craving to know more about myself and what makes me tick and a lot of Lulu's posts address those kinds of ideas - like the one on your
"gut feelings" and intuition
and also... I love the fact that she always writes
completely from the heart
.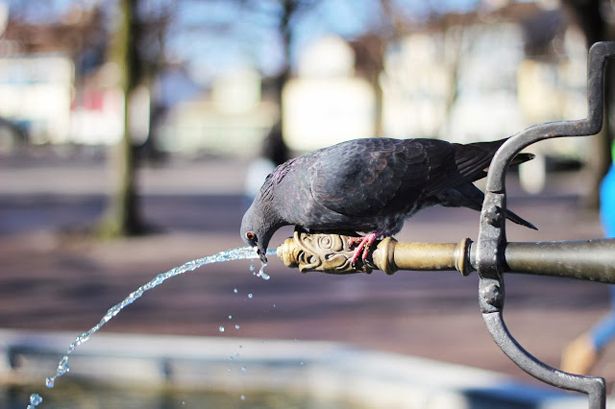 Lulu was jet-setting off to Zurich last weekend for the Christmas markets and her snaps from her travels are
SO awesome
! i LOVE this picture of this little bird having a bath! so CUTE!
Follow Berry Diaries here: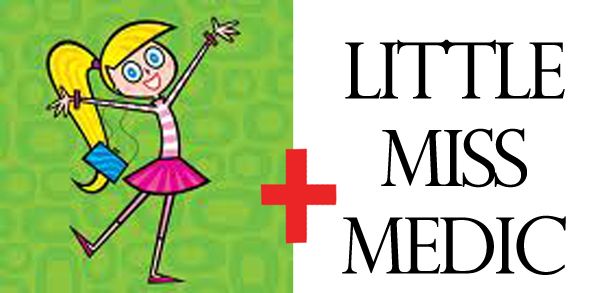 Little Miss Medic - the rambling Doctor, has been up to her antics again! In the past few weeks she has
seen a patient who has been pregnant 18 times!
She has also been
looking after a sick little pup
(below - how cute!) and... in true Little Miss Medic style, has been talking about
Va-jay-jay-jazzling.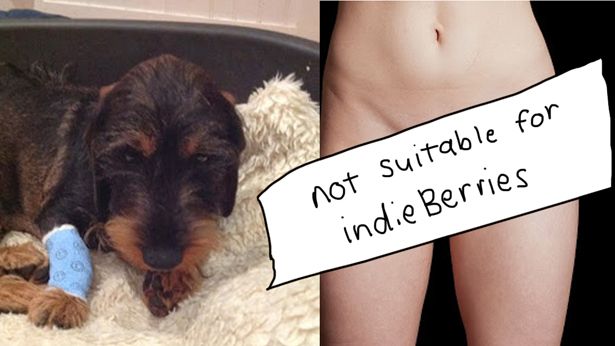 (I am not sure why I put these pictures together - that's very awkward of me).
I love the honest frank-ness of Little Miss Medic's blog and her encouragement for us to all
"CARPE SCROTUM!"
(grab life by the balls). Her latest post is.. erhm...about some.... "vaginal-knitting" - yeah, you
probably wanna check that out.
You can follow Little Miss Medic Here:

Jane is the owner and curator of
It's a Bling Thing
- a boutique shop which sells all sorts of awesome little goodies! She recently did her first market (high five!) and sent me her table "mock up" to have a peek at (below) - and I was super impressed! Those ceramics look so fab on those wrapped boxes! And such a clever and simple idea to create a bit of height variety at your market stand!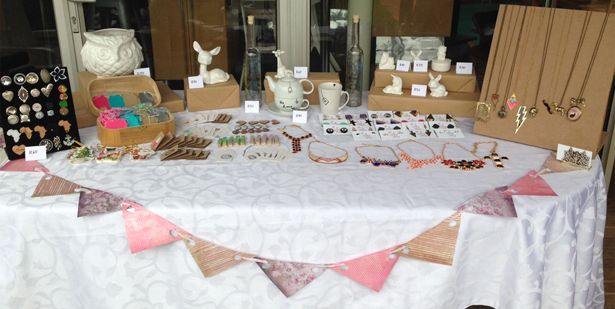 There are lots of cool goodies and gift ideas to have a browse at in the
online shop
- lots of handy stocking fillers if you ask me!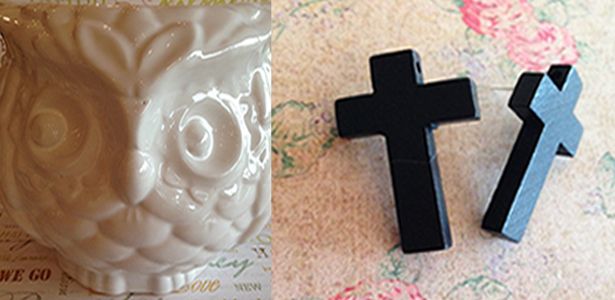 There are a variety of different things on offer through this shop -
these ceramic animals
would look really cool against a grey wall
(I have had unbelievable urges to paint walls grey lately - ask Warren, anyway, I digress).
Jane also stocks a offbeat mix of
accessories
- like these cross wooden earrings (above).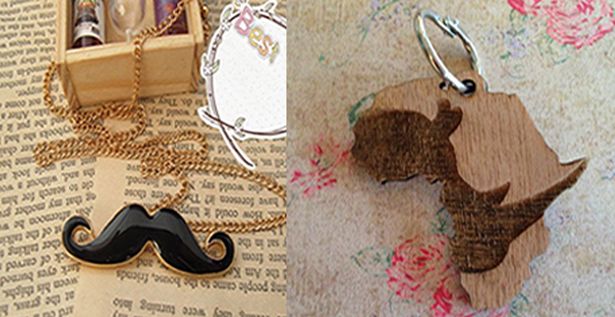 When I was browsing through her shop - I came across a sTash of 'tache inspired things. I don't know if it's because I am missing the husband's MO (NO, I AM NOT) or what - but they all seemed to jump out at me because they are so awesome! Have a look at the
moustache ring
and
moustache chain
- epic!
To find out when and where her next market is (which, if I'm not wrong could be this weekend!) Follow It's a Bling Thing here:

Having recently started setting up my own Etsy Store - I was so excited when Pamela from
Wired Boutique Store
wanted to sponsor indieBerries. I know what it's like to get a small (craft) business up and running, so I am so happy to be promoting this little
Etsy Boutique shop
!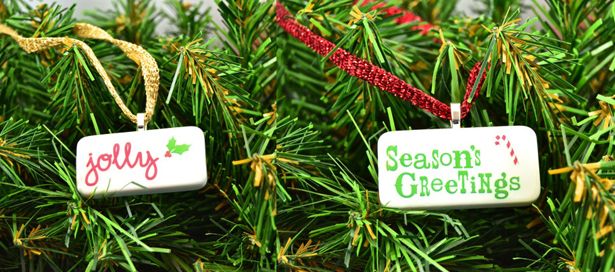 Pamela makes beautiful hard resin domino pendants - and I love her new Christmas decor range! (See
HERE
and
HERE
). We don't even have a Christmas tree yet and I'm dying to decorate SOMETHING! How cute would these pendants look on your tree! (Also - I think that they would make such awesome additions to a plain craft coloured gift wrap - and they can double up as gift wrap, which the recipient can then use to hang on their tree!

Some of my other favourites from her shop are these two above: the
American-flag inspired pendant
- imagine that with some denim cut-offs, white vest and killer biker boots! If it's too cold for mini denim shorts and vests (which in London, it is) I can suggest the
crimson polka dot pendant with a burlap thread
with a big cozy scarf!
Otherwise, if you need a little more BLING in your life (who doesn't) then I can recommend
this sparkling gem
above!
You can check out
Pam's blog
where she shares some of her
previous market galleries
and musings. Follow her elsewhere here:
Thanks so much for sponsoring everyone!
Happy Festive Season!
_____________________________________
If you are interested in Sponsoring indieBerries to promote your thangs-
(my main sponsor spots are fully booked until April! Woohoo!
But there are loads of other packages you can snap up for the festive season)
_____________________________________