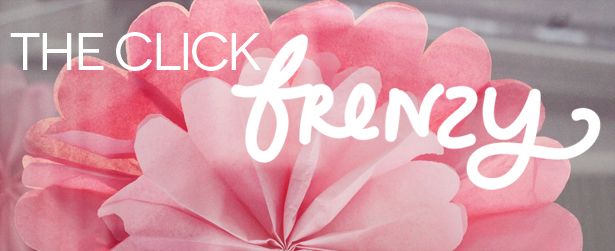 Happy Wednesday everyone! Before we get too far into December - I thought I would share my little Click Frenzy post that I have been curating from November - (I didn't managed to post is on the last day of the month because of the "
EPIC DAY
" so here it is now! Hope you enjoy!
A New York City
Subway Experiment
Why
Marriage isn't for me
.
Change the
way you think about ink.
Little Rogue Tap Dancer
.
10 things to do with
Mason jars
- I approve.
Clever marketing/advertising retorts:
here
and
here
I miss Asia.
A lot
.
Learn to
cultivate your response of gratefulness
This
is absolutely despicable. I am disgusted.
DINOVEMBER
. One of the most awesome things I've ever seen. Coolest parents.
The
difference between Men and Women
.
The
power of genetics
.
The Parody Pinterest account:
"Quinoa, the well-dressed child"
Man illustrates a
joke told by his drunk wife
. haha
Epic, cringeworthy puns. Go on -
click it.
A few
awesome/funny photos
- I do wonder how many of them have been photoshopped.
What to do if you
ever get buried alive
. And other useless pieces of epic knowledge.
The world's first
24 hour music video
.
These drawings -
beautiful
.
A nurse reveals the
top 5 regrets people have
on their deathbeds.
A kid draws some drawings for her dad and he finishes them on his travels -
so cute
.
I do love me a bit of
human psychology.
I officially have a new list of
places to visit
.
Challenge yourself to a month of letting go -
Zen Habits.
PS - Tomorrow I'll be introducing you to all my sponsors for the month -
so many good posts to share - I can't wait!