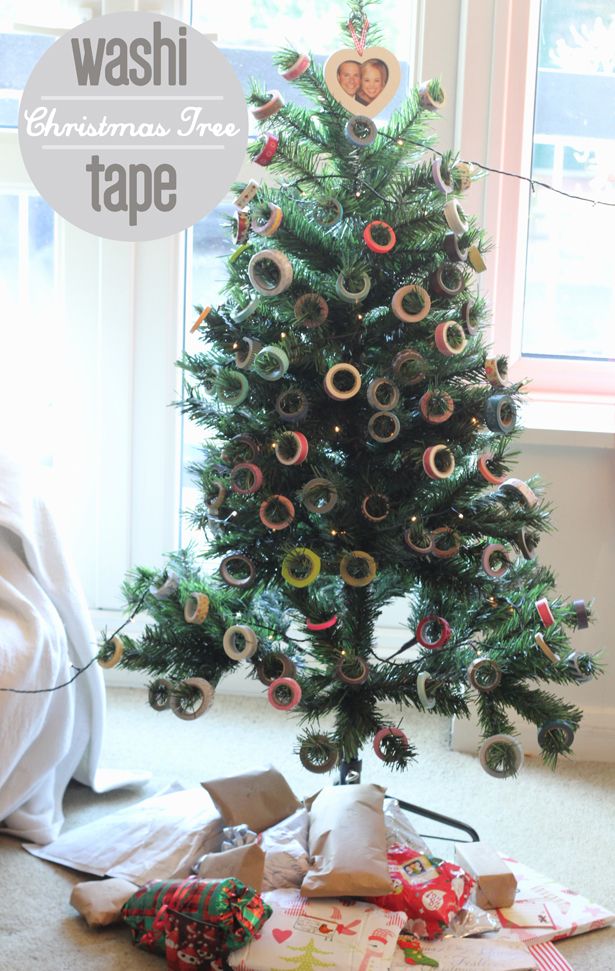 Do we have the most aweome Christmas Tree in all the world?
Why Yes! I think we do.
Now, to be fair, I cannot claim all responsibility for this genuis idea, it was the brother, who is currently visiting us in London, who looked at our
brand new
bare tree and said, "You have so many 'craft-supplies' lying around here - you must be able to quickly whip up some Tree ornaments! In fact, you should just Washi Tape your tree."
Now, it is NO secret that I LOVE Washi Tape. And by "LOVE", I mean - Husband gave me
100 rolls of washi tape as a wedding present
and it was the BEST. THING. EVAARR (
video reactions included
). I have
washi taped business cards
,
lever arch files
,
advent calendars
,
Save the Dates
,
Bridal party requests
, and
Wedding invitations
, I would washi tape myself new outfits every day if I could. So when it came to potentially Washi-taping our very first "husband-and-wife-Christmas-Tree", ahem, of
course.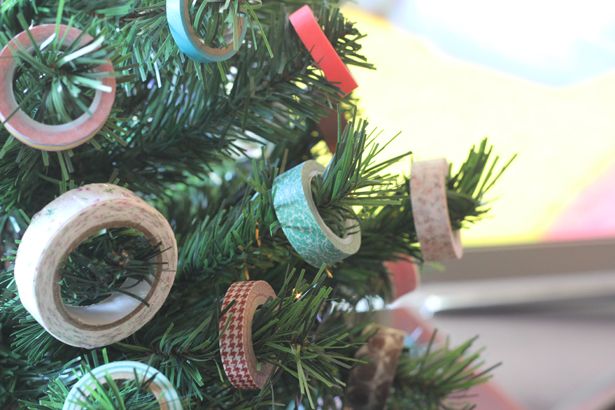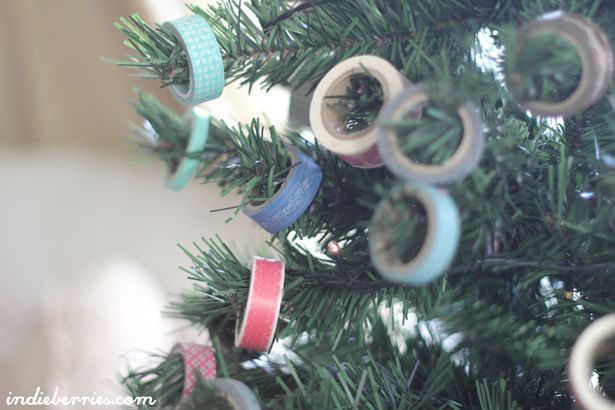 It was super simple! All we did was take all my (precious) rolls of washi tape and fit them onto the branches of our tree! They look SO gorgeous all together and the tree looks beautiful, but also modern and trendy! If you wanted to get fancy, you could theme the colours of washi tape that you want to put on your tree. We just went ALL in with ALL the washi tape!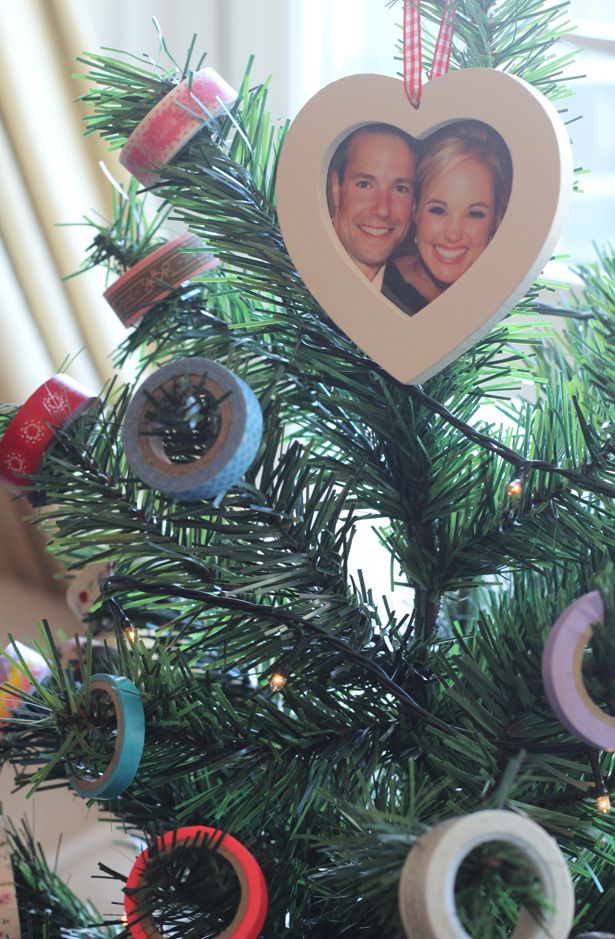 The only other decoration on our Christmas Tree is something my aunt sent us - which is a little heart frame with one of the
very few wedding photos that we have
(sad bride) and it's hanging right at the top of our Tree.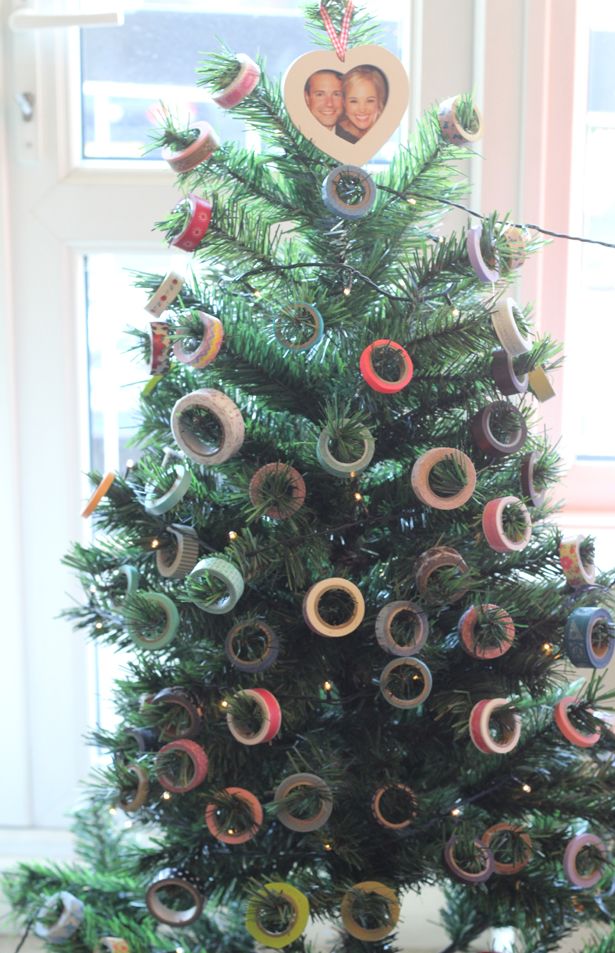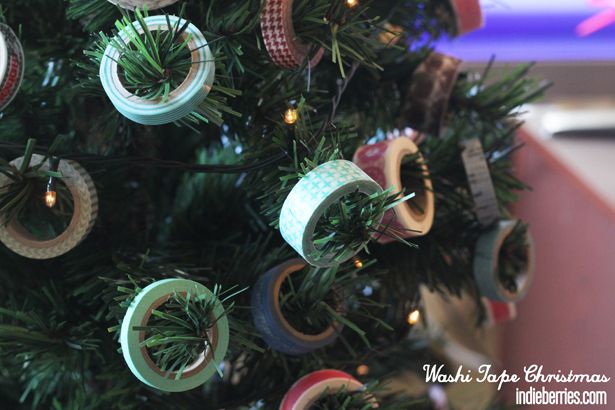 ME:
WOW! This looks
so
awesome! We should decorate our Christmas Tree like this EVERY year! And each year we should get a bigger and bigger tree and buy MORE
washi tape
decorations for it!
Husband:
um...
Whatever, I personally think it's a fabulous excuse to buy more washi tape.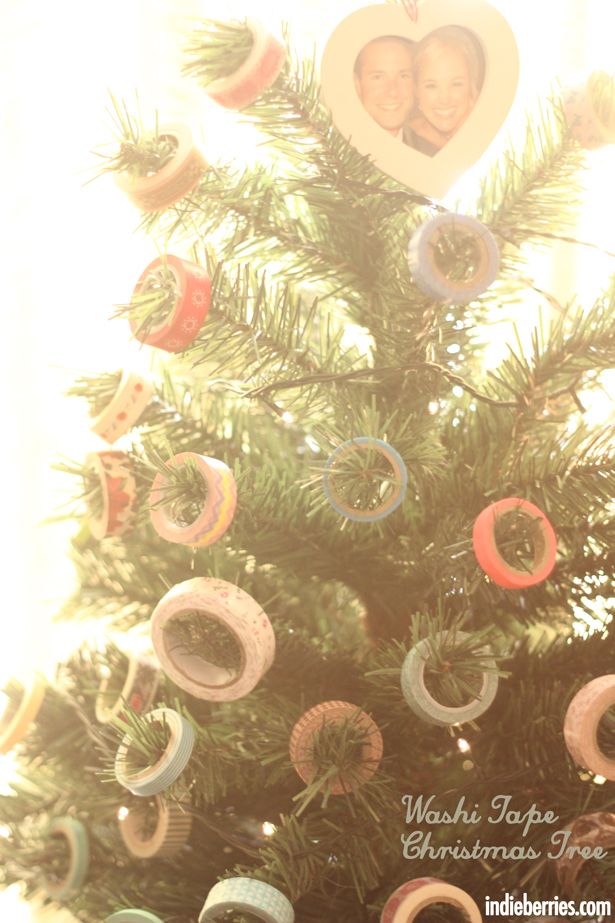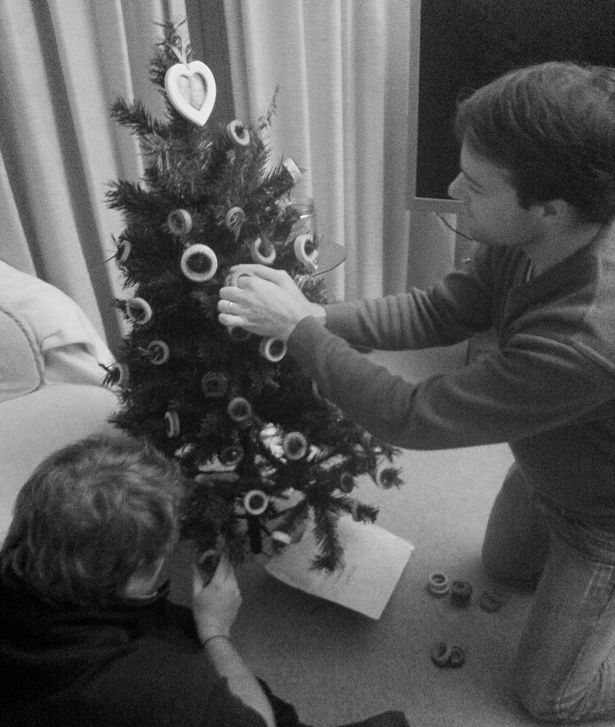 A little while ago we posted some
"cheap n dirty" Christmas
decor ideas along with
Michelle
and
Freya
and this fits perfectly into the "budget decor" mix because I already had all the washi tapes - all it took was hanging them on the tree!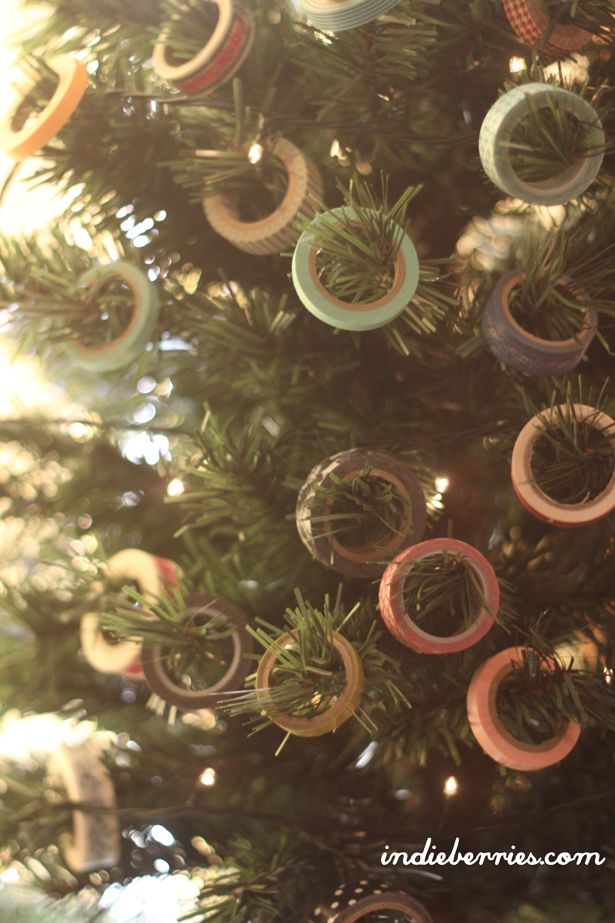 We have a string of lights on our Tree - and it looks so pretty at night...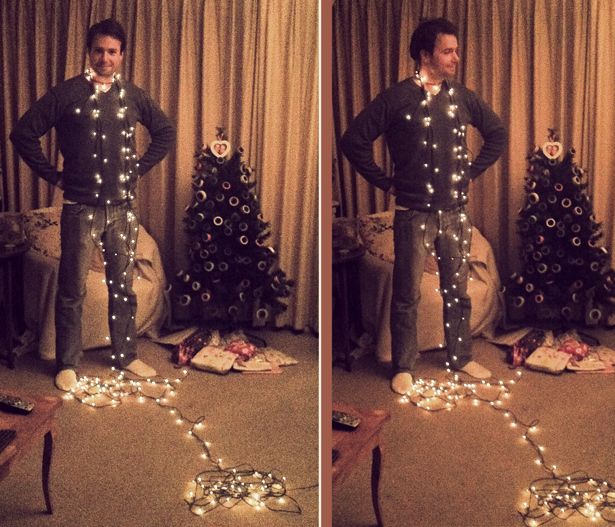 I also wrapped Warren up in Christmas lights, because it's our first Christmas together as husband and wife - and isn't that what you're supposed to do?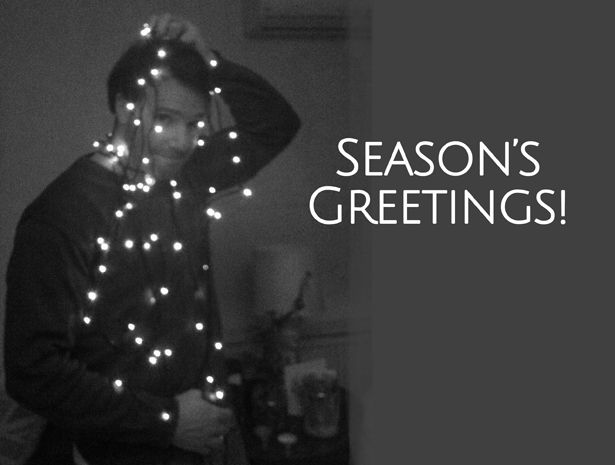 Season's Greetings everyone!
Hope you all have a very festive season!

Thank you all for all the love and support in 2013!
x