Dear Warren,

One year ago today - you made me your wife. There are so many amazing memories that I have of that day. Without a doubt - the absolute best day of my life. I want to keep these memories safe forever - to share with our children and our children's children.

Do you remember waking up on the morning of the wedding filled with nervousness and expectation?
Do you remember getting ready with your groomsmen? I was getting ready with my bridesmaids - having my hair styled and my make up done, while you were standing all cool and calm in another guest house on the property – standing in the sunshine with your sunnies having pictures with your groomsmen? I bet you definitely had a cold beer or two to quell the nerves.
Do you remember me telling you about the gorgeous gift
Keri
had made for me – a box of messages from all my favourite people – wishing us the most beautiful journey ahead? Yours was the last letter in the pile. I was sobbing well before then. I was eating Futurelife cereal and coffee with my mom's rusks. Jaclyn, one of my bridesmaids - had made me a survival kit - there was a Jungle Oats bar in it - along with other treasures (like straws - so that that our lipstick wouldn't rub off when we drank our champagne). I ate that Jungle Oat bar and half a banana when I was having my make up done. I'm not sure why I'm telling you that. It felt like everything I ate digested in 20 seconds, my tummy was filled with so many butterflies.
Do you remember me telling you how stressed I was when I saw your mom sobbing – like I had done something wrong, or that something I had done, had upset her? I asked my bridesmaids to please find out what I had possibly done to make her so sad.
I was so anxious and thought that I would never be able to go through with this marriage if this is how your mother felt. I couldn't understand it - it started making me so stressed. My bridesmaids spoke to your mom and reassured me that everything was all fine and that I shouldn't worry. I remember only later – your dad coming to me and telling me that one of her closest friends had passed away the night before.
Do you remember the photographer snapping pics of you and your groomsmen lined in with your sunnies on? He came to snap some pics of me and my bridesmaids and some with my mom and I getting ready. I wish I had those photos.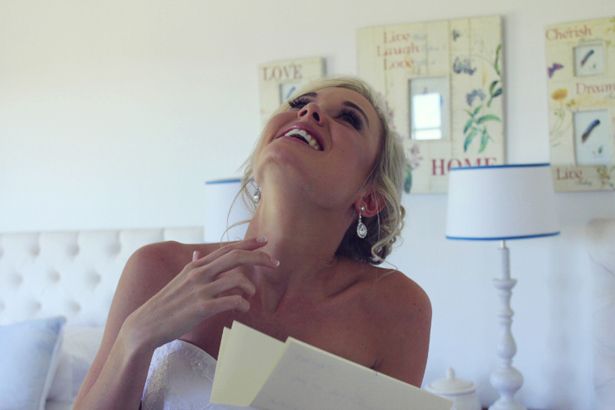 Do you remember sending a gift to me with one of my bridesmaids? - the most gorgeous Swarovski bracelet - The tears were very threatening when I opened your note and that beautiful gift. Everything was just so overwhelming. My brother came into my room - to ask me to help him put on his bow tie that I had bought for him. I'm so happy that he came to me to ask me to help him put it on for him. Of course, he could do it himself. But he came to me, to ask me to help.
It was such a special moment
.
Do you remember arriving at the chapel? I am sure you would have been well on time. I'm sure you would have made sure that every window in the chapel was open - so that you wouldn't be too warm in your suit. I arrived at the church with my dad and my mom and my uncle John - who was driving our bridal cars - some Landrovers with big white ribbons. My parents were getting edgy in the car - emotions run high - it's the very nature of the day. The bridesmaid arrived just before me and they were sorting out the flower girls. It was so good to be able to fully rely on my girls to make sure that things just ran smoothly.
Do you remember me walking down the aisle? I was so overwhelmed with emotion –
Florence was filling the chapel
with her beautiful voice and our love filled all the spaces between. The chapel was full. The chapel was filled. The music brought back all those memories over so many years - us dancing in the rain at Redding Festival - the trip that helped us decided that
this
was it.
Do you remember me walking down the aisle with tears streaming down my face – do you remember me telling you that my dad was bouncing down the aisle with me – determined to keep me from crying and telling me funny jokes all the way down the aisle
- I heard them all – but I never listened to a single one -
I only heard the incredible
music in my soul and the drumming of my heart. Even as I write this, I can feel tears in my eyes and my heart burning with love.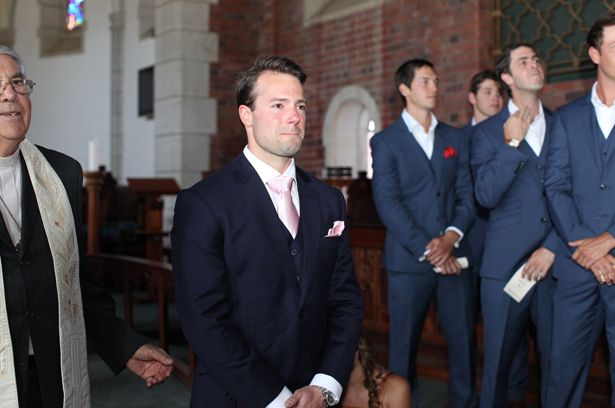 Do you remember me getting nearer to you – I saw your eyes brimming with tears and it made my heart explode. Do you remember my dad giving you a hug? It was my breaking point.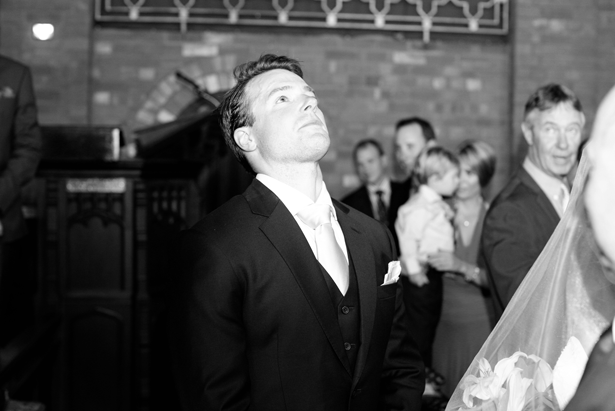 Do you remember your mom, whispering loudly from the side at you – to "Look up, Warren! Look UP! Look up!" It was useless - the tears fell. I loved you in that moment more than any before.
Do you
remember looking over at me in my white dress and telling me how incredible I look? I knew you weren't lying because you spoke it in your eyes.
Do you remember the Minister starting the service and do you remember me having that momentary panic – a panic that was very real and very claustrophobic that felt like all the walls were bearing down on me – then you turned and looked at me and whispered, "are you ok?" and you squeezed my hand – and that made everything all ok. I breathed. And I breathed you in.
Do you remember the Minister talking about the three different types and gods of love, Eros, Agape, Philos
- and I remember thinking in that moment, that I wanted to make a beautiful canvas out of those words. – I remember telling you that.
Do you remember when the Minister asked if there were any objections from the crowd – or any reason these two could not possible be joined in marriage – do you remember me turning round to death stare the crowd? Everyone laughed. The mood of the congregation lifted after that. That was one of our moments.
Do you remember thinking, "wow this is all going so fast" – we are so soon about to be married, that it's going too quickly, that it will soon be over? That we should slow down, breathe. Take in every moment. And we did.
Do you remember the lyrics we sang and the vows we spoke? The promises we made to each other in front of all the people who mean the world to us.
Do you remember promising to love me for ever, to hold me forever? Do you remember me promising to love you in good times and in bad times, in sickness and in health.
Do you remember when he asked you to kiss the bride
- You had discussed with me on several occasions how you were unsure exactly HOW to kiss the bride on her wedding day – a short sweet kiss, a full blown passion-session, a tilted back bend neck back? Our kiss was perfect - full of love.
Do you remember the Snow Patrol song playing and the congregation leaving the charge (not without some prompting – from us).
Just say Yes
- the lyrics were so beautiful in that moment - and all I did was want to breathe you in. We were last to leave the church which gave us those few beautiful first moments together as husband and wife. I loved that time.
Do you remember those few beautiful moments together? You asked me if I was ok and I honestly replied with,
"for a second there -
I really wasn't sure" - you said you knew. You squeezed my hand and whispered to me so that I could hear your voice, because you knew that that was all I needed.
Do you remember walking out to the screaming shouts of people throwing rose petals on us in excitement?! The rose petals that your mom had collected for us - from her amazing garden.
Do you remember the sheer number of people that we had to meet and greet and kiss and chat to and smile for. It was so overwhelming that so many people had come to celebrate us. I felt so grateful for everyone. It was humbling.
Do you remember how we started getting our family shots together - my family, your family, our families all together. Those funny fisherman-serious shots! I will keep those "photos" in my mind forever.
Do you remember all the little flower girls getting ready for their shot together? – with the littlest of littles NOT wanting to be in the picture because (her dress was the wrong colour/ her hair was wrong/ her shoe was not on properly) I have no idea what it was, but it was making our photographer antsy. We couldn't wait around forever for her. She'll have her day.
Do you remember telling everyone to make their meander to some of the pubs that we'd put on the meander route card for them to stop over in! Some people were confused - but I think they had great fun stopping off at the different pubs!
Do you remember our couple shoot starting?
W
e wanted some champers to celebrate – of course you had organised it. Of
course
you had.
Do you remember popping champagne and sipping and "cheersing" as a new Mr and Mrs?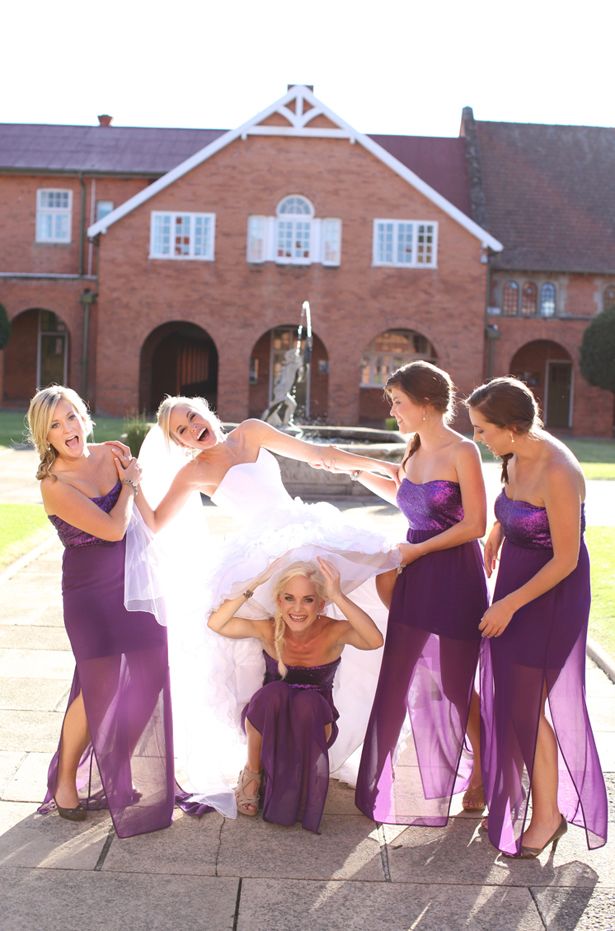 Do you remember us taking some bridal party pics. Near the fountains. We were all put into our places, we were told exactly what to do. We just wanted to have fun, be crazy, celebrate.
Do you remember our photographer running away with our rings…for like…. a long time. We were beginning to wonder if he had run off with them or made some kind of replica. (we should probably check that)
Do you remember the bridal party leaving and you and I were left to enjoy our time together and have our couple shoot?
Do you remember our photographer trying to get his perfect shots – Do you remember that he made me hold a hydrangea and me saying to you, "Warr, why does he want me to hold this? It had nothing to do with our wedding at all?! I made the most gorgeous flower golden coppers made from paper – let me rather hold those!? You replied with , "Right when he's about to take the pictures – shove those hydreangeas in my face!" I did. I loved you so much right then. We laughed.We laughed our heads off at your hydrangea face. Our photographer did not like this. Do you remember he asked us to stop doing that." We did it again because we wanted fun happy moments to celebrate our wedding! Such young rebellious lovers! ha! Those pictures would have been hilarious.
Do you remember walking down the lane of trees in Michaelhouse with me as your bride?
Do you remember swinging me round, carrying me, twirling me in the air- with my dress trailing behind us, me jumping on your back and kissing your neck and just being so, so in love. So filled with excitement and love and emotion. It was all so beautiful. I remember thinking how gorgeous these pictures would be.
Do you remember an Afrikaans man popping his head over the hedge telling us he had a wooden yellow bakkie that we could use – we were SO keen! I don't think the photographer was so keen – he was worried about the time - but we persuaded him. We climbed into the back of this yellow wooden bakkie - you in your wedding suit and me in my wedding dress in the back of a bright yellow bakkie. We laughed. right through the window of this yellow wooden bakkie. It was awesome.
Do you remember that school directions sign we stood next to, for a photo – me next to the kitchen sign - lol. We laughed - me in the kitchen - like that is
ever
going to happen.
Do you remember suddenly realising that
we did not have a car to take us back to Netherwood
? We had no other choice but to get a lift with the photographers – we jumped into their car with about 300 bottles of water - which we couldn't really figure out. We chatted as we bumbled our way to Netherwood. Using the shortcut. I remember one of my friends Sarah - told me that she was
sure
she had seen us arriving in the little skadonk car - but no - the bride and groom couldn't
possibly
be arriving in that car!
Do you remember arriving at the venue with everyone out on the lawn in the most glorious sunset, bathed in golden red lights.
Do you remember having so many people to talk to and people to see. Being so busy! Fun busy!
Do you remember me helping you sort out all the sudden different changed table seatings for your mom's friend who had passed away – it was a quick panic while everyone else was outside having canapés. There were so many people who wanted to see us and talk to us, but I was there right next to you inside, to help you. So were your groomsmen. Do you remember how you weren't sure as to whether or not to mention it in your speech? Your dad told you no - to just let it be.
Do you remember eating "KFC" out the bucket, just like we did on the first night we met? Those canapés were so good!
Do you remember the photographer stealing us away to get some gorgeous sunset shots - we ran up the hill and stood next to a rickety barbed-wire fence with the sky washed pink behind us. You kissed my neck, it was beautiful. We don't have those pictures - but they will be in my mind forever.
Do you remember everyone gathering around the side of the building where your dad began his speech about Mondi paper farm and how the dad's had contrived to plant us a tree that would flourish as long as the years of our love.
Do you remember
planting the tree
– me in my beautiful white dress, digging up dirt - renewing the resources we had depleted in the creation of all our wedding stationery - lol!
Do you remember the guests being ushered in and us being told to go to the front entrance?
Do you remember waiting out there for so long that we actually thought that everyone had forgotten about us? We just wanted to get inside and celebrate with everyone. But we did enjoy those few moments alone.
Do you remember when we were finally called – we pushed the door so hard but it got stuck in the carpet – we were literally trapped outside our own wedding – I resorted to a "banging" on the door like a real cartoon character! The door was glass- everyone could see us being trapped - they were all laughing -
laughing with love
. Your face went bright pink.
Do you remember when we eventually made it in and our beautiful entry song Hey Ho came on and we did a mini impromptu dance right there on the dance floor!
Do you remember when we got to our chairs we didn't know what to do and everyone was clapping so we clapped with them. It took us about two minutes (and a small whisper from my maid of honour, Kerry) before we realised that everyone was actually waiting for us to sit down so that the proceedings could begin. haha.
Do you remember the MC Mike talking about my dad and how fashionable his lime green pants looked this evening? He made reference to my dad's epic colour blindness. It was so funny.
Do you remember how each song played to announce each speaker - Blake's song was Scatman's world. Mine was Strawberry Lips, Yours was Muzik. That song really does remind me of you.
Do you remember my brother's toast – he speaks so well and you know what? - his entire speech was delivered off a spider diagram. We had a whole betting game at the ceremony - do you remember? Where our guests had to mark off which things they thought would happen, "The groom will cry - Yes or No, The bridesmaids will touch their hair - Yes or No" - the list went on. Blake announced it so well - "Did the groom cry? Yes - like a little girl." He has a sharp wit that brother of mine. The only person who got all bets right was Mel Mackay - she came up to collect her bottle of Amaruala.

Do you remember my dad's speech – they are so very happy that I have found you. They love you with all their big hearts and welcome you so warmly into my family.
Do you remember your best man's speech? Bloggs was so amazing. He spoke about your epic sandwich making skillz. haha.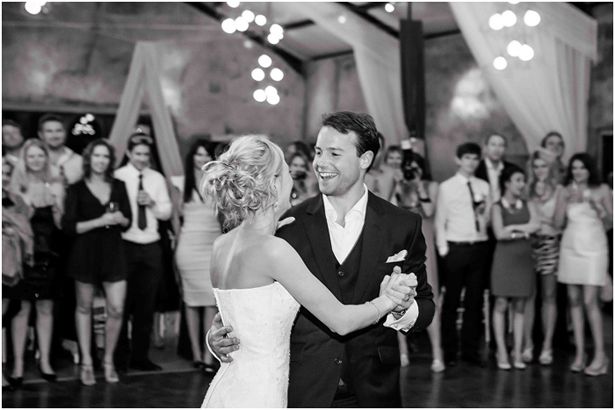 Do you remember our first dance? That feeling of NAILED IT. We had only had 90 minutes of lessons and no way to practice together - since we were mostly on other sides of the world. I loved being lifted in your arms. I loved how you guided me through it - even though mostly we were whispering the steps to each other - we totally nailed it.
Do you remember dancing with me – and me randomly coming up to you and saying – I have only had one glass of wine – I am so sober – but I feel like Im on the most incredible HIGH! I can't even explain it. I didn't need to explain it – because you knew exactly what I meant. You hugged me.
Do you remember when Mumford and sons came on -
I will wait
- It was the second most emotional part of my day after walking down the aisle. Those lyrics are everything that is you and I - We danced, we sang those words, I cried.
Do you remember my speech? – how blessed and how privileged I am that you waited for me – even when I told you not to. Even when the signs weren't sure – you stuck by what you knew you wanted. Thank you for having that blind faith in us. Thank you.
Do you remember your speech that made me cry. And made me laugh when you got ALL your genders mixed up and the next thing my dad is a girl and so is my brother and so are you. I laughed. You had no idea. I loved you even more. The loving words you said with be in my heart always.
Do you remember how handsome you looked? Your suit was so smart with those waistcoats, the groomsmen looked so awesome - and they loved their initials embroidered onto the cuffs. Well done, you did so well.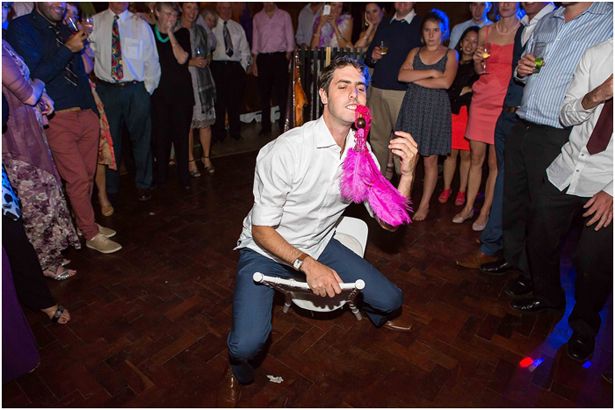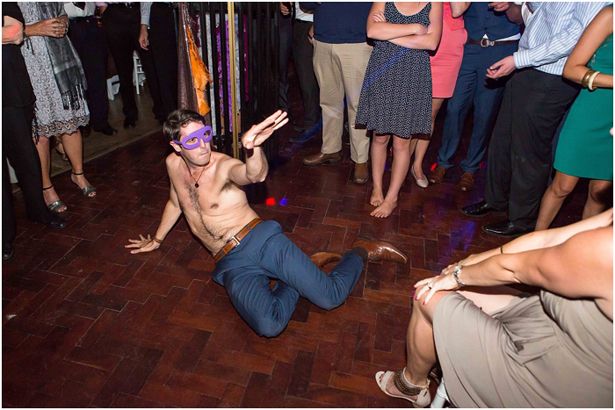 Do you remember Rafe pulling out his sexxay dance moves – the moment when Sally accidentally poured wine poured onto my head and into my eye. Do you remember me rushing to the bathroom with wine in my eye and a towel in my hand. You and my mother sorted it out, clipped back my wine-hair, dried my eyes and the party went on.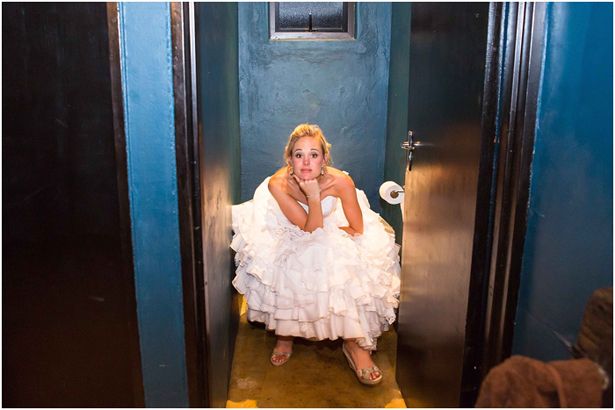 Do you remember the photographer catching me on the toilet.
(he totes didn't catch me on the toilet – my mother called him)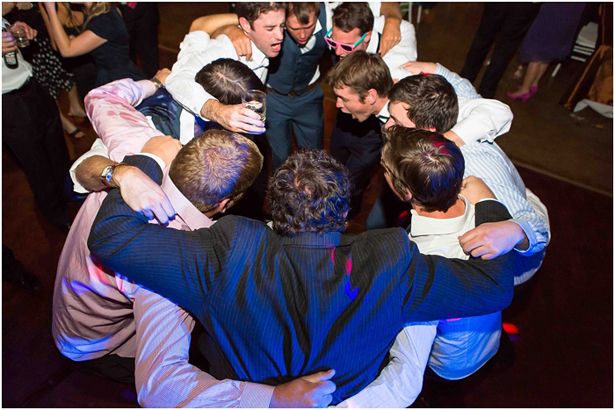 Do you remember the next thing on the dance floor were a group of guys with their pants down, whatever song it was that triggers the pants-down-fiasco-of-grown-men. Do you remember that I thought it would be a grand idea to infiltrate and be the single (not-so-single) lady in the middle of the hustle. I weaseled my way into the MAN circle and when you finally joined all the men you were more surprised than anyone to see your pretty wife, in the middle of an IMPI stomp surrounded by a circle of semi clad men. You joined in. You whistled, you stomped with all the men.
Do you remember when we snuck into the kitchen to
thank the kitchen staff
– that was super special – they loved it.
Do you remember my push up competition with Stu Prior – do you remember me taking him down - and in a 5 kilogram wedding dress, I will add. You saw, you came over, you got down, you cheered for your wife.
Do you remember when Karl - all the way from Australia, began an impromptu fire show on the grass outside - juggling flaming bottles all of a sudden came out of nowhere, he showed off his cocktail bar flair. Our wedding had everything.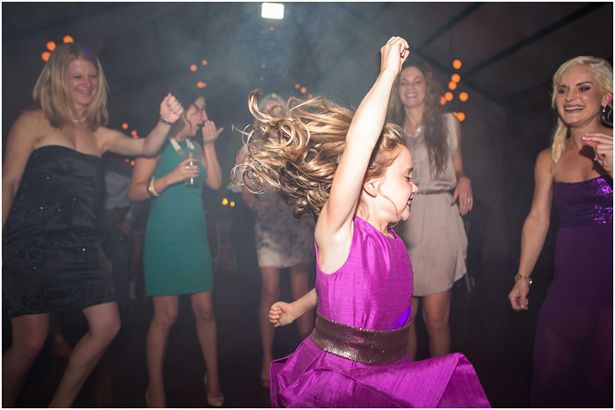 Do you remember our breakdancing flower girls? Actual. Real Frekken Breakdancing. The worm, the headstands, the everything.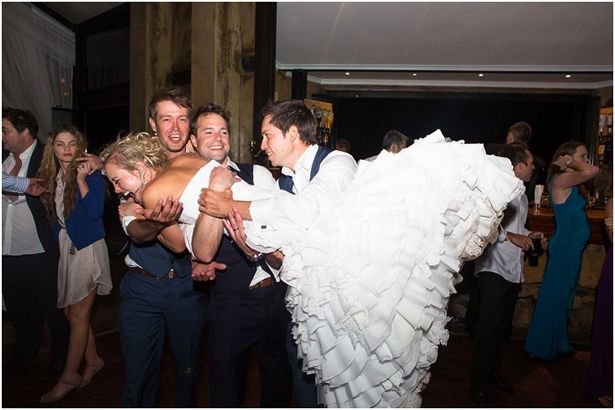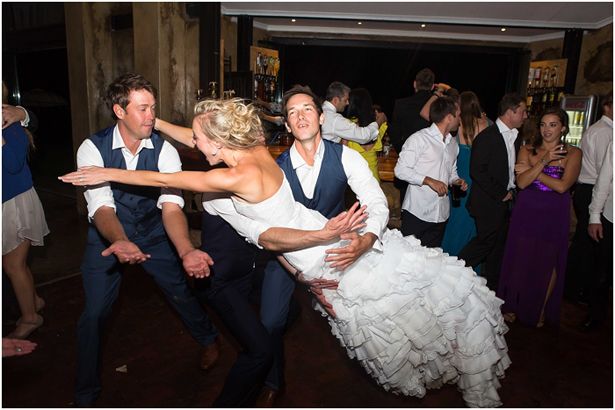 Do you remember dancing like a wild child on the dance floor with me?! Swinging me, dipping me kissing me? Do you remember at one stage, you with your pants down – it was probably the Impi song from before, and I dragged you off to the photographer for a good shot (straight passed your mother – which looked incredibly dubious, since I was leading you outside into the dark with your pants around your ankles). We don't have a single normal-looking professional shot of the two of us together on our wedding day - but we do have plenty with me with my tongue out and several which look like I took your pants off right on the dance floor. Perfect.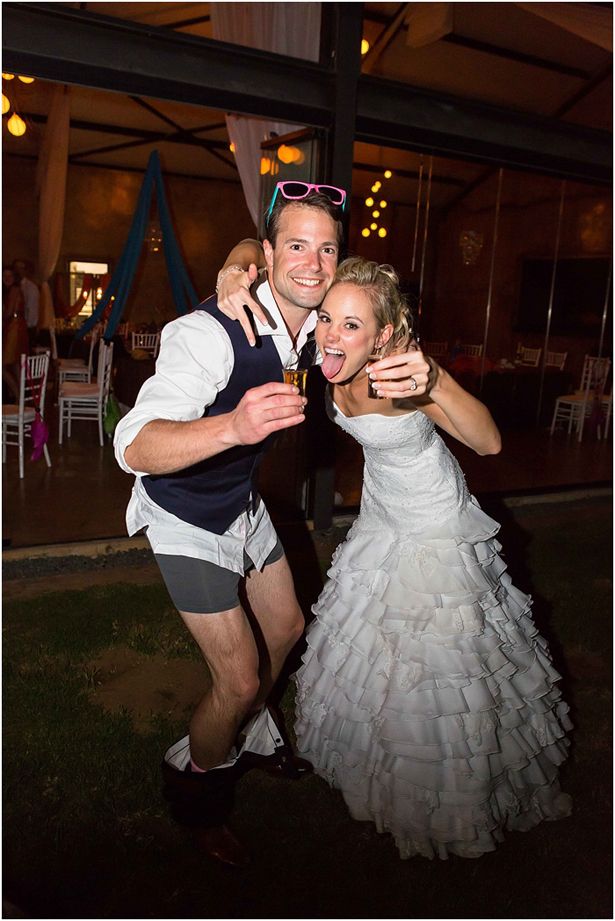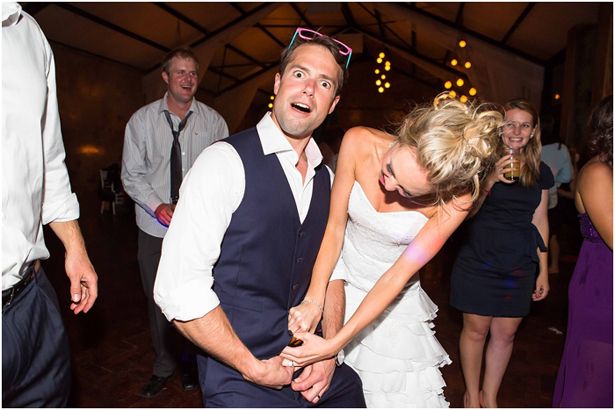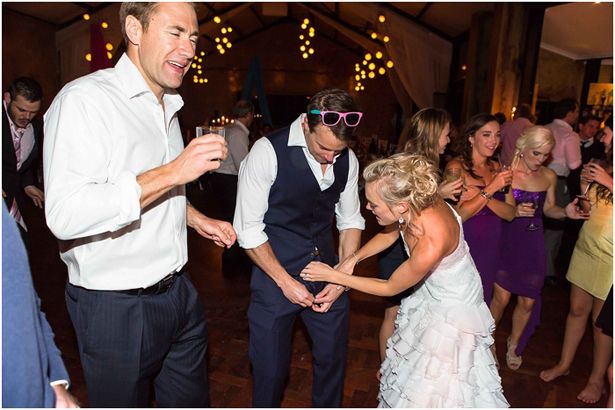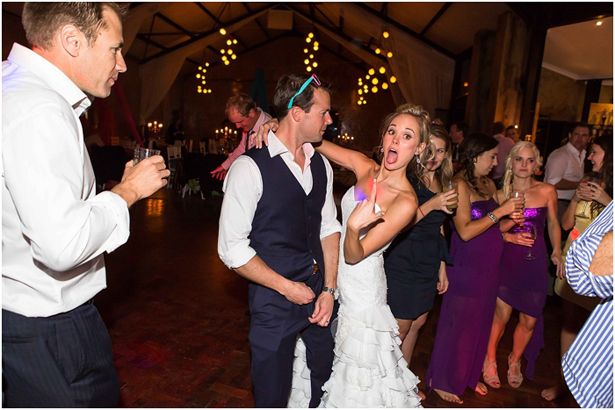 Do you remember Matt - shot guy? Everyone remembers shot guy!
Do you remember our photographer coming to us and saying that he had got all his shots, but that our wedding was so much fun - would we mind if he stayed on and had a drink with everyone? Of course we didn't mind.
Do you remember my bridesmaid having a fight with her boyfriend?

Do you remember the

e

nd of the night, where everyone was so sad to leave and the DJ kept playing and the bar kept going. But the lights had to come up some time – but the magic never left – the magic went in us – in our spirit, in the love, in the fun, in the friendships, in the family, in the love of that day, with us, in our hearts - stored forever.

Do you remember walking back up to the main house with me hand in hand?
Do you remember trying to get my very intricate knot-and-lacing system undone. You were so close to giving up. IN fact I thought you were going to get over it completely. I even offered you a knife. Do you remember?
Do you remember sinking into the completely contented arms of your new wife? I can't believe a whole year has passed since that most special day ever, it feels like yesterday.
Warren, do you remember all those things, one year ago today - for now and for always?