I've been in London about a month now and I don't know if it's the fact that I started grumbling a few days ago when the sun didn't shine for a consecutive 5th day or that I just put my umbrella in my bag without even thinking about it - but I now consider myself fully-British. ha. Along with my new British-ism I have been really been feeling the urge to find of these union jack type pillows - aren't they awesome? Yes, they are.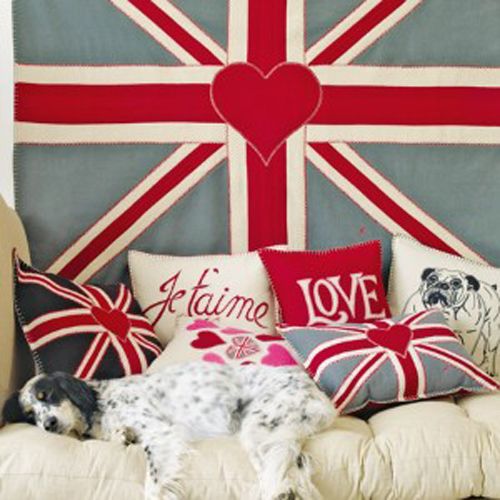 This one above is found on the
slater sparkle
site. (Dog not included).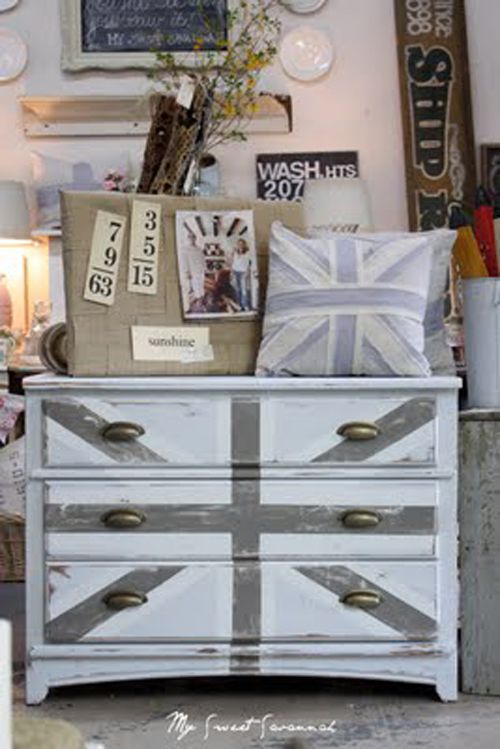 This link is actually to a DIY tutorial of making the union-jack chest of drawers (
here
) I do love the muted tones pillow on top of the drawers though...
This is also another tutorial for the stencil pillow found
here.
But look how well it goes with the union jack one behind it. Gotta get my paws on one of these!
There are also a few
etsy listing
's for shabby chic union jack type pillows. This one is from Lizzie Sherwood. Her pillows are so pretty - but I think I prefer the plain coloured ones.
Here is also a
Denim union jack pillow
from Cat Carousel - also on Etsy.