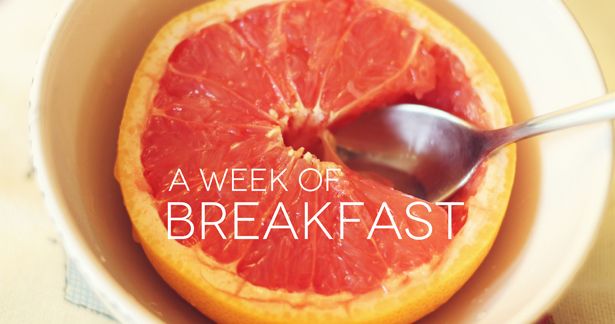 Breakfast. It's my absolute favourite meal of the day. Basically - I go to bed at night dreaming about what I'm going to eat the next morning. And then I wake and my pillow is missing. (just kidding, #dadjoke).
So anyway, after the
Eat n Snap Walkshop
I did with Michelle from
MY creative
- I have vowed to take more snaps (on manual) So I thought I would share my week-day breakkie-sessions with you: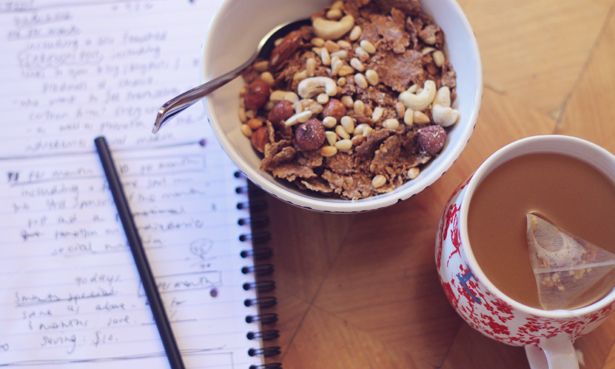 Monday:
All bran flakes || mixed nuts || almond milk || apple and cinnamon tea. (Have actually taken a little sabbatical from dairy after reading
this blog post
on Doll Face - a blogger I met through The Blogcademy. Will see how it goes!) Also - am busy week-planning in this post - can you tell?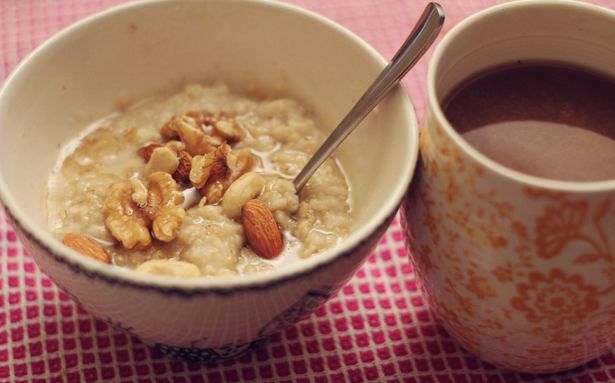 Tuesday:
Oats || mixed nuts || honey || strong coffee and almond milk
Wednesday:
Grapefruit || boiled egg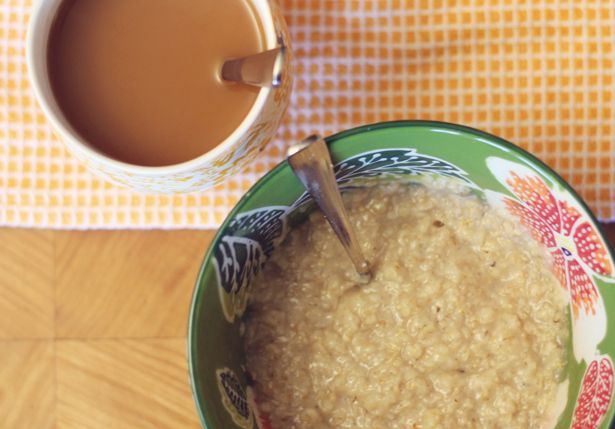 Thursday:
Oats - plain || coffee with hazelnut milk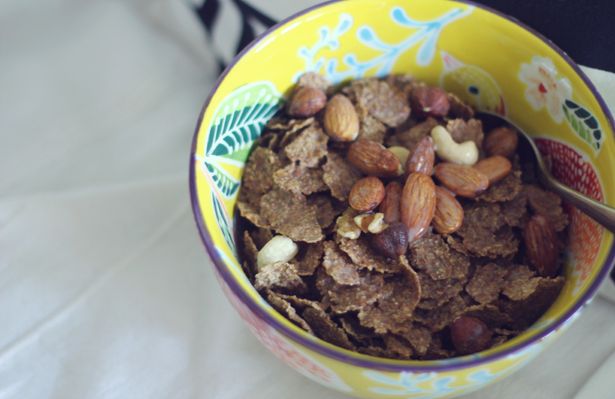 Friday:
All bran with mixed nuts and hazelnut fruit
And just WAIT until I show you what we Warren cooked up for Sunday breakfast!
Full post to follow...
And here is one of my favourite tumblers of all time -
BKFST
.
oh wait.. can you hear that?
oh
that's my stomach -
growling like a mountain lion - breakfast time, people.
POWER TUESDAY!
x