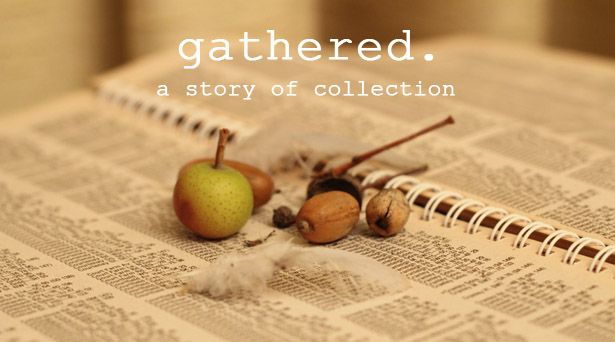 I have a story to tell you today.
The other day I went for a run around the Wimbledon Common - as I was heading home from the run, alongside the busy through-road, my shoelace came undone. I bent down to tie it back up - when i spotted the most gorgeous little thing nestled in a pile of dirty mud and leaves. i picked it up. (obviously) - and because I was completely enamoured with it, I excitedly rooted about searching for more. At this point, I was so completely excitable about the gorgeous tiniest little thing that I had forgotten about my undone shoelace and was now fully searching through mud, dirt and soggy leaves on the pavement - while the 5 o clock rush hour was stopped at the traffic light up ahead and starting to stare at me through their Bentley windows. (Wimbledon Village, Daarling). So there I was, shoelace undone, fingers in the dirt - proclaiming loudly (to myself) "WOW! AN ACORN! IT'S SO CUTE! OOH! A FEATHER!! LOOK!! A FEATHER!"
Proper six year old style.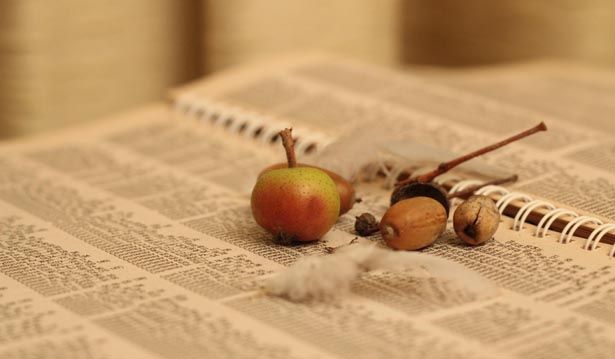 I couldn't help but think how very cute all these little objects would look gathered together in a photo - all so cute and tiny. So my muddy little fingers carried them all the way back home where I set them in a pile on the side table.
Husband came home that evening and sees my beautiful little pile (ok, to be fair, at this stage it was more a pile of muddish leaves and extra dirt).
Husband: What is this?
Self: IT'S THE THINGS!! LOOK!!! CUTE THINGS!!
Husband: *no reaction*
Self: IT'S SOME LOVELY TREASURES!! I GATHERED THEM ON MY TRAVELS! LOOK!! THEY ARE SO CUTE!! LOOK!
Husband: *no reaction*
Self: (wondering: why is he not getting this?)
Husband: Um... that's... nice.
Self: (seriously! why is he not so enamoured with my treasures? what is wrong with him? * looks over to pile of mud-things* )
And then he spots it: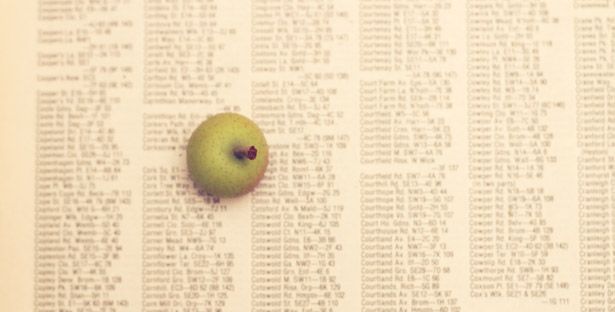 Husband: whaaa.... IT'S. AN. APPLE!
Self: I know.
Husband: A TINY BABY CUTEST APPLE!! IT'S SO TINY!! THE TINIEST BABIEST APPLE!! and a TINY BABY STALK!!
Self: I know.
Husband: LOOK AT IT! it's SO CUTE!
Self: I know... I gathered it on my travels! Look at the acorns! They are the same size as the apple! And the feathers!! OOH!! the FEATHERS! They are BIGGER THAN THE APPLE!!!
Husband: Wow. good work.
Self: I know, The Bentleys were looking at me very strangely - but I'd say it was worth it.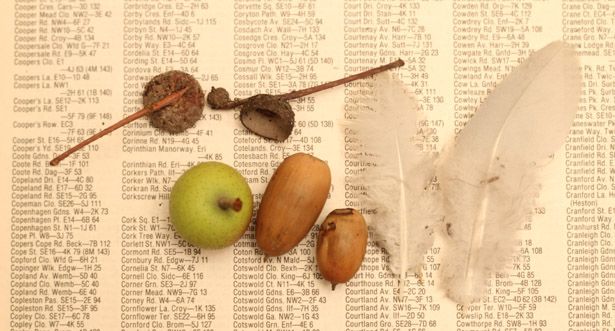 I also spotted a used elastic band - which I very nearly picked up - but I had to stop myself, because well, I'm not six.
Imagine I'd found a nest!