I was having a little
stalking myself on facebook
reminiscing afternoon the other day and decided to share some photos that I took from a trip to Thailand that I did with Warren in 2008. This was before I had started blogging and before I had a fancy SLR camera. Thought you might like to see some of my adventures and I'm pretty sure a lot of you are curious about this "new" Warren character of mine. also thought i'd whack this on the blog... as one for the future kids. lol
Side Note of Warning:
Warren is devilishly-good-looking when he's all buff and tanned -
back off ya'll he's mine.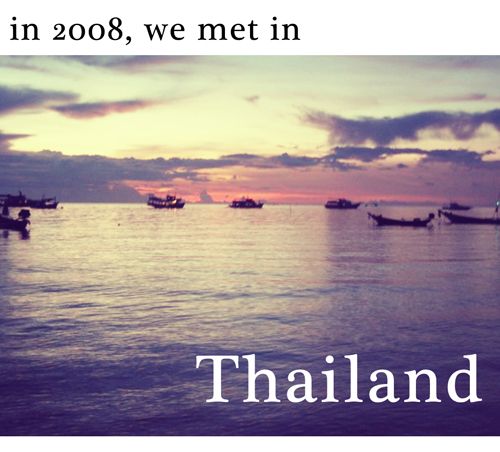 (well we didn't meet in Thailand, we met at Rhodes.
But I was living in Korea, Warren was living in London.)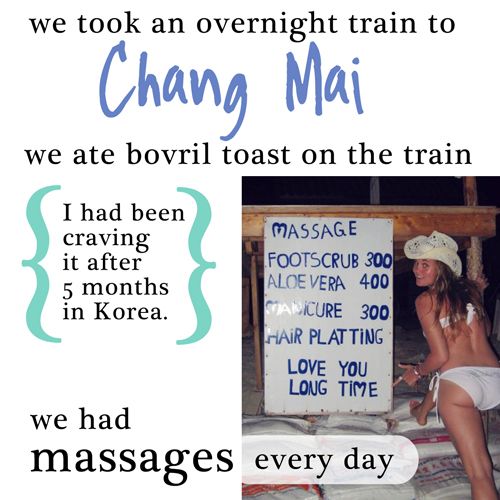 We wandered around the markets
we drank cocktails for breakfast
we sampled all the thai food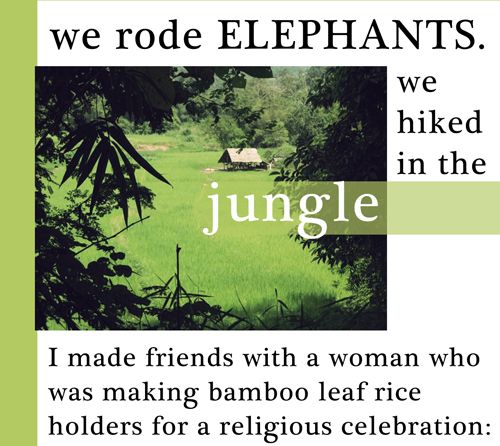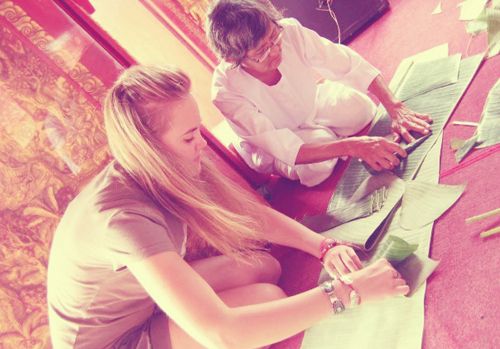 she got me involved.
it was awesome.
We were warned there were crocodiles.
We didn't swim.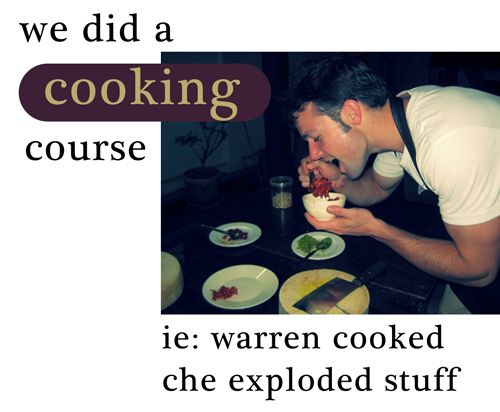 I also got some chili in my eye.
(not that fun)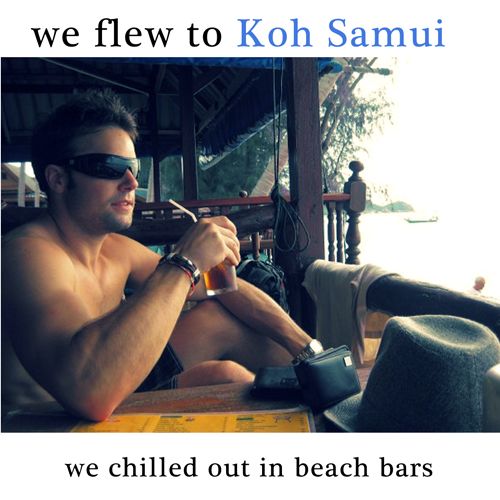 we lost track of time
and days of the week.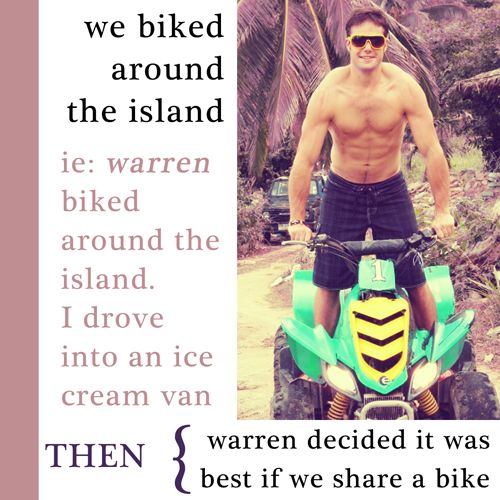 i agreed.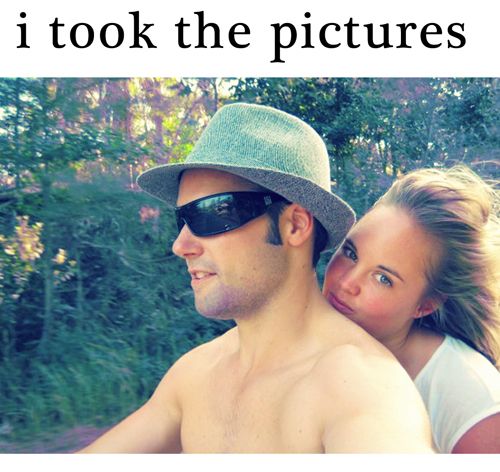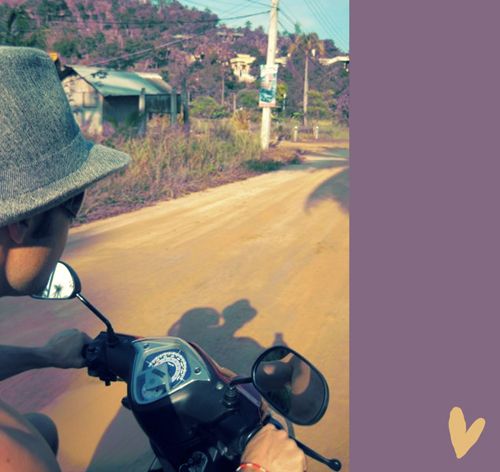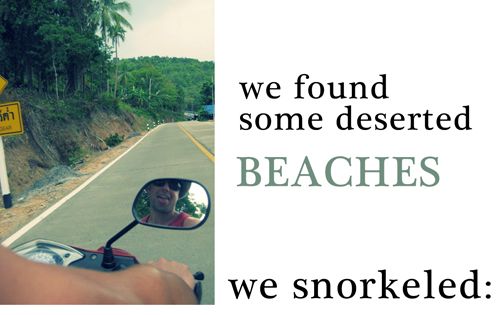 We had lunch with the fishes
We drank beer on the deck
I got sea-water in my wind-pipe.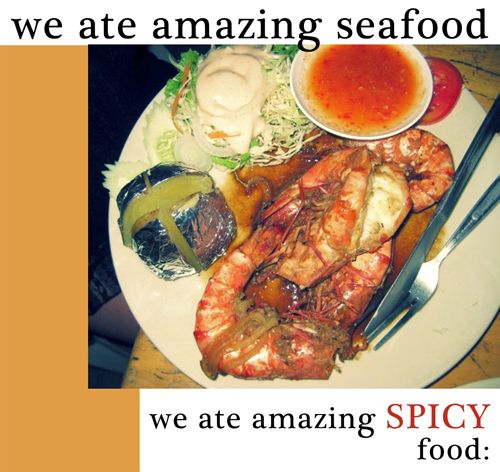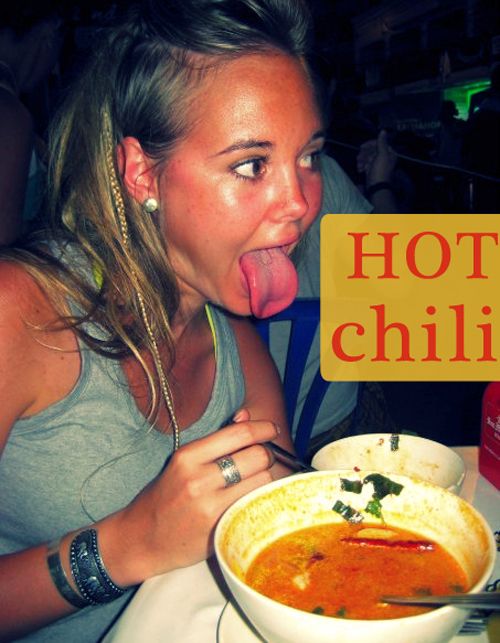 green curries, red curries, panang, pad thai, spring rolls, spicy papaya salads.
We hired a motorbike.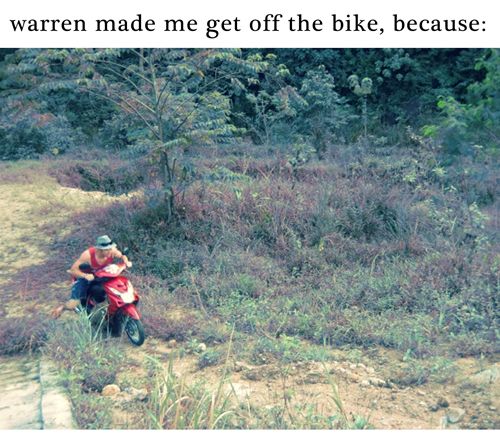 yes. that'd be the Pad Thai.

which is very much "not-diet"
we gave up trying to be healthy
(it was for the best)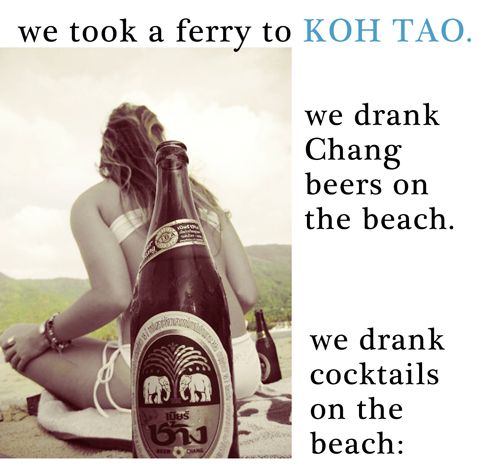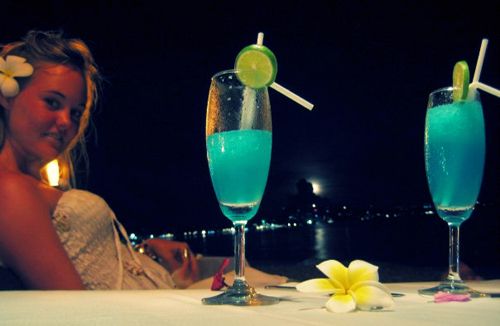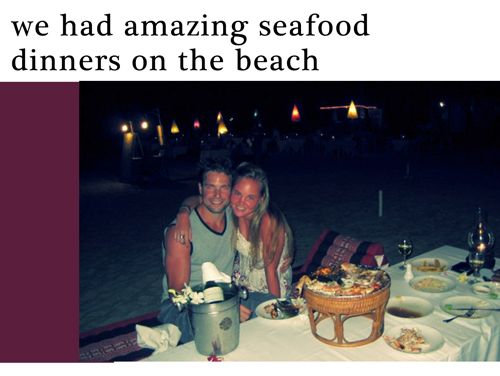 Prawns, lobster, crab, fish, muscles, calamari
garlic bread, spring rolls,
wine.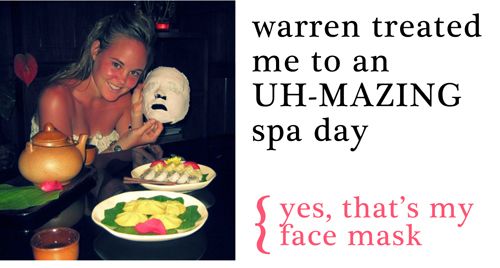 it was very fancy
they picked us up in a fancy stretch car
it lasted just about the whole day
Sauna, two person massage - (that's two people massaging you at once - have you EVER?!)
facials, hardening face-mask, foot scrub, body wrap
fruit
green tea.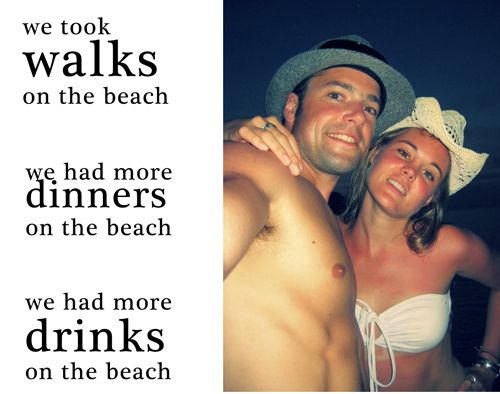 isn't this photo the best?
yes it is.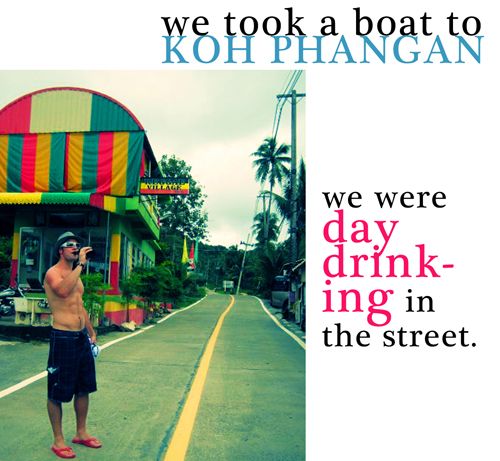 How awesome is my face?
Awesome. I know.
seriously find this place if ever you visit Koh Phangan.
You will love it.
I promise.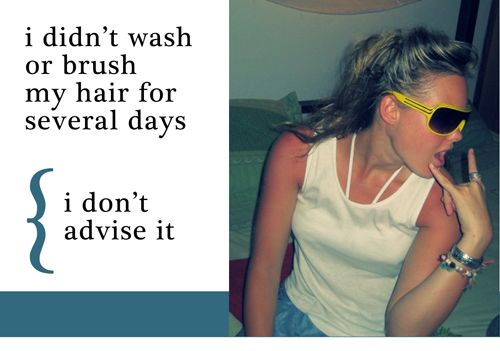 we stayed in bungalows right on the beach
there wasn''t much there was no hot water.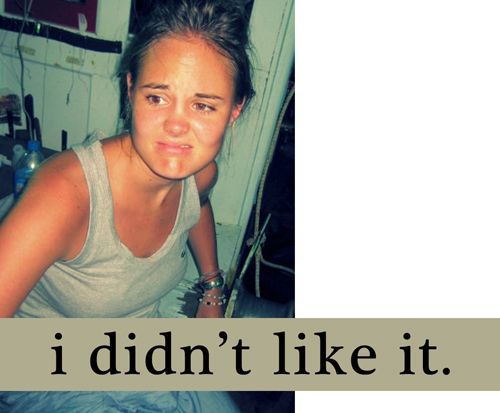 warren caught nothing. lol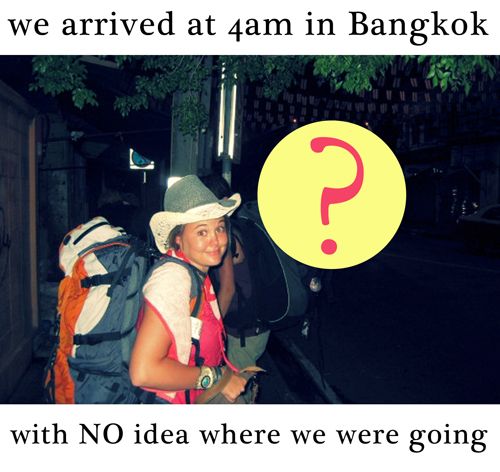 which is difficult because if you stand still even for a second - to try and get your bearings, at 4am in the middle of Bangkok, you will be run over by a TukTuk or lady-man-boy or rogue Ping Pong Ball.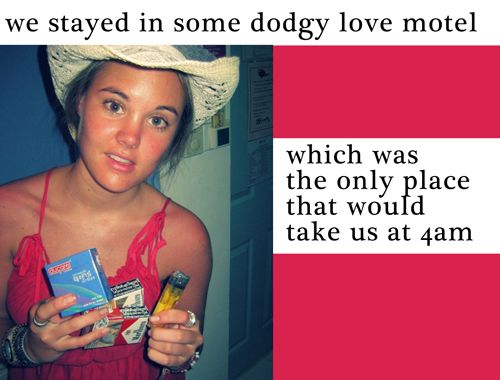 condoms, cigarettes and lighter = room condiments.
classy.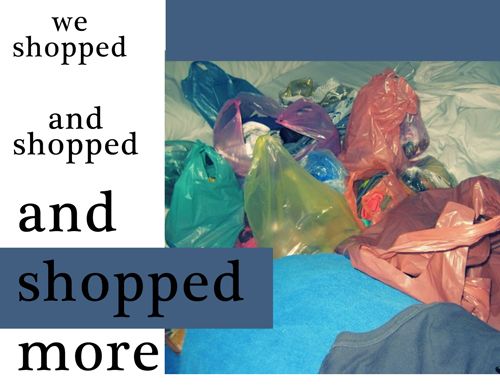 it was mainly warren who shopped.
i just carried everything with my big guns.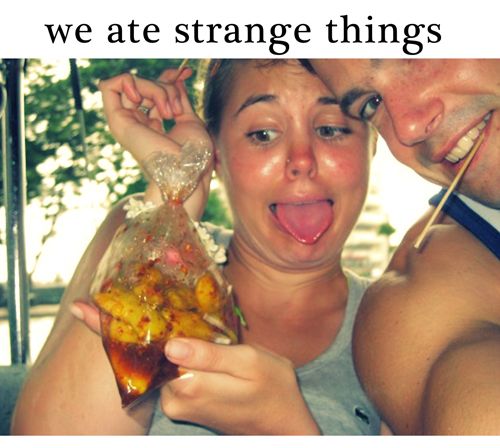 things that look way better than they taste.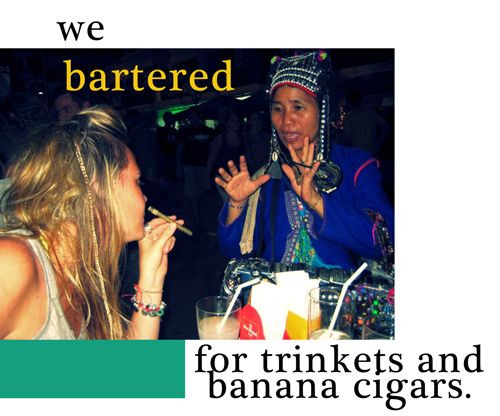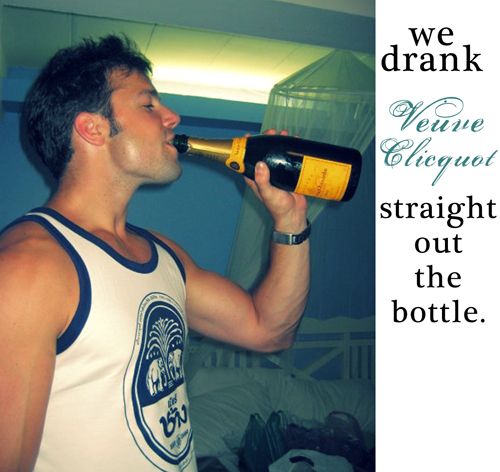 and generally....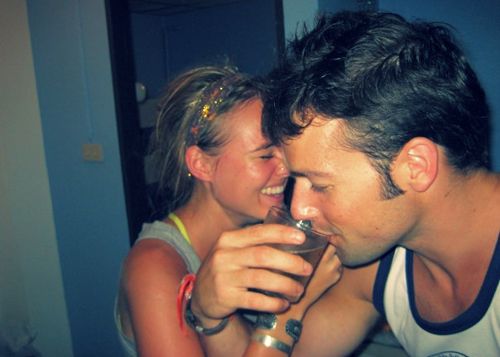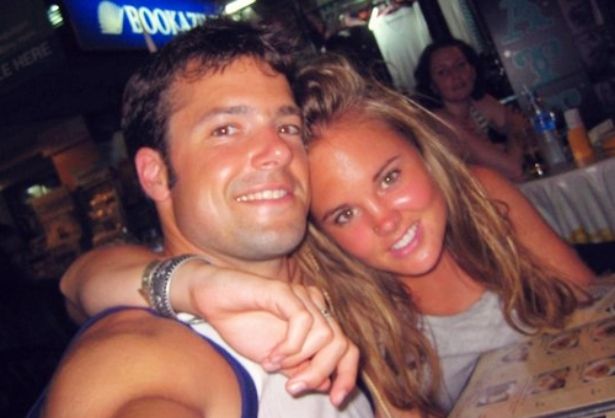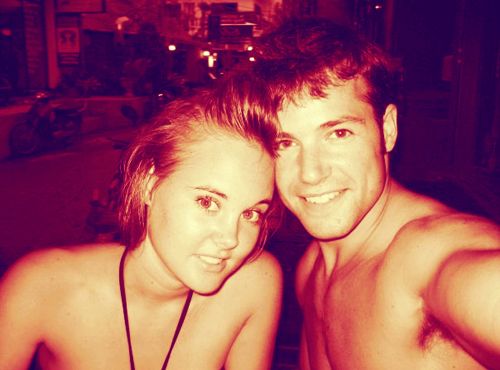 go to Thailand.
Yes, yes you should.