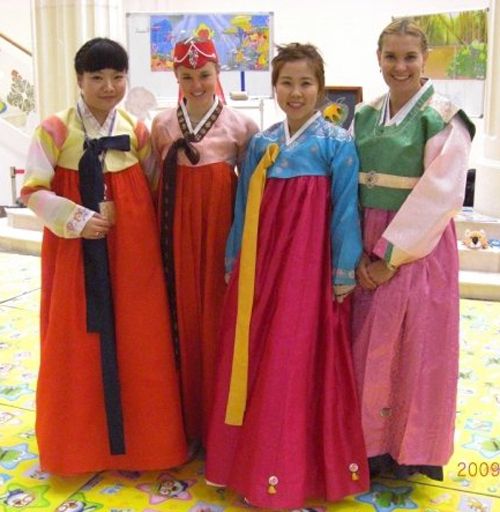 Chuseok Celebrations - dressed in the traditional Korean dress - a Hanbok.
I am often asked about my experience of teaching English in South Korea. I lived and worked in Korea for three and a half years with a Company called
Gyeonggi English Village
- to save myself from repeating the same types of emails to everyone who asks - I thought I would share a bit of a
Q & A
about my experience and how I went about the process for those who are interested. If you are not interested in teaching in Korea but you know someone who is - feel free to pass it along.
Gyeongbokgung Palace, Seoul.
(exterior and interior roof)
Why did you choose to teach in South Korea?
When I left university the majority of my friends headed to London on a two year working/holiday visa. I knew I wanted to do something a bit different and Korea wasn't a place that I knew much about at all - so I thought I'd just dive right in and give it a shot.
Do You have a degree?
Yes, I have a degree - Bachelor of Journalism - specialising in Communication and Graphic Design from Rhodes University. For most teaching jobs in Korea you will be required to have a degree of some sort. The degree itself is not that important - Some of the teachers I know have Law Degrees, English Degrees or even Business Degrees. There are other countries such as Thailand which do not require degrees - but these jobs are usually less well-paid.
(edit: Meg has left a comment which says that there are places in Thailand which do require a degree. I have friends in Thailand who have taught there without degrees - so I think it is dependent on each job.)
Did you do a TEFL/CELTA/TESOL certificate? Is it required?
I did a TEFL (Teaching English as a Foreign Language) certificate through the
Cape Town Institute of Language Learning.
Some jobs in Korea will require a teaching certificate such as TEFL or TESOL (Teaching English as a Second Language), whilst others do not. However, the bonus of completing a TEFL or related course is that it will better prepare you for when you are in the classroom and often these language schools have connections to various job-postings and can offer advice on job searching and placement. Some countries such as Thailand, may not require a degree but will require a TEFL course.
"The Hollywood" type sign outside The English Village - where I worked for three and a half years.
How did you find your job?
I applied directly to The English Village through a contact of a friend. The company you are applying to - will usually sponsor your E2 Working Visa. They will probably require a telephonic or Skype interview with you before they hire you. There is a 7 hour time difference between South Africa and Korea so be prepared for an unusual interview time. There are other great placement agencies such as
Footprints
and
Daves ESL
, which will help to place you not only in Korea but in other countries too. And usually they provide some kind of support once you are there. You can find out about loads more of these types of agencies if you go through a TEFL institute as I mentioned above. Footprints and Daves ESL cafe also provide a great source of teaching aids and lesson plans.
There is a type of school in Korea called a
Hagwan
- these are private academies or institutes where children or adults have extra english lessons. Since you may sometimes teach adults in a Hagwan, the working hours may be slightly split - ie before normal working hours and again after normal working hours to accomodate working adults and school-going children. Hagwan classes are usually slightly smaller than normal school classes. Make sure you are aware of your working hours, both development hours and contact hours before you decide on any job offer.
Do you need previous teaching experience?
Previous experience is always helpful for job applications - but it is not necessarily required. Places such as Dubai require more experience (sometimes up to three years), but these job postings are often better paid.
The English Village had a free shuttle service to a nearby city where we could go and do groceries or get something to eat. The English Village Park also has "Village Characters" which are displayed on the bus. There are people who dress up as these characters and entertain the kids on weekends.
What was the teaching like?
The place where I worked -
Gyeonggi English Village
, is similar to a "theme-park" for english. An entire "village" was created to resemble a small English Town, including an English Pub, a Post-Office, Bank and Police Station for role-play classes, red telephone booths and an enormous Concert Hall where english musicals take place. "The English Village" is where all the classes take place as well as where all the foreign teachers live. The Village also has a gym for the foreign teachers as well as sports fields where the teachers organise social games such as weekly touch-rugby, soccer or ultimate frisbee. The classes are structured around fun/conversational english and less focused on grammar and writing. Kids from schools in Seoul would come with their classes and spend their day with us as a type of field trip. The classes I taught ranged from T-shirt painting classes, Home-baking classes for families, Snack Workshop classes for kids, Teddy-Bear making wokrshops (where kids stuff teddy-bears), Robot Workshops (building robots), Lego Workshops, Creative Kids classes (where kids make a craft), Role Play in the Bank, Police Station, Post Office and Travel Agency. This is obviously a unique type of environment and not all teaching positions in Korea are like this one. It was a fun and interactive environment - and all classes are run with a co-teacher who is either Korean or another foreigner.
Me - teaching in the "Snack Workshop" trying not to burn any of the kids cookies.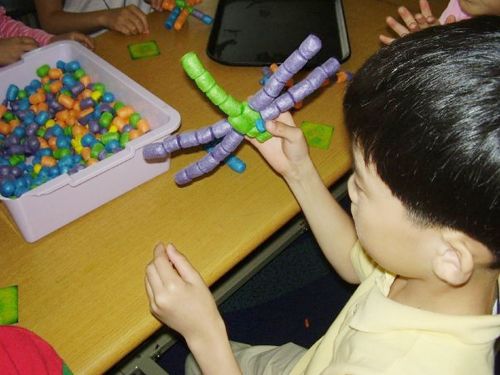 A Korean kid making an insect in the Creative Kids Class.
At the English Village there were three different programs - the One Day Program - which dealt with individual kids and adults as well as school groups who were coming to the Park for the day only. They usually had a set schedule and went through the Park with a selection of different pre-assigned classes and activities.
The One Week Program, had learners from schools who would come and stay at The English Village for the week and participate in different classes, run by the English Village (EV) teachers. The One Week Program teachers are also responsible for running the VIP programs (Vacation Intensive Program) This is like a "Summer Camp" for english. Kids come to the park and stay in the dormatories for a month whilst learning english and having fun with the foreign teachers. Fun activities are organised such as Movie outings, trips to Museums or places of interest, talent shows and House presentations. Each house is assigned teachers and awarded points based on the talent shows, House presentations and behaviour.
There is also the Edutainer program - this derives it's name from Education and Entertainment. These teachers are theatrical trained and perform english musicals in the big concert hall. They also operate interactive game shows and have outdoor activities such as hangman in the Summer.
What were your package/benefits like?
For
most
teaching positions in Korea - your airfare to Korea and back home to your country at the end of your contract will be reimbursed by your host company. (Again this will vary from job to job). As well as having our airfare reimbursed we were also given free housing on campus. If you are not given free housing, you should be given some kind of housing compensation - so make sure you check the details of your contract. At The English Village, upon arrival, you are given a single apartment - with your own bathroom, shower, toilet, kitchenette, tv and double bed in a studio type set-up. For The English Village, you have the opportunity to move into a bigger apartment once you have completed a years contract and if the bigger apartments are available. Electricity, Gas and internet fees came off our monthly salary. We were also given food coupons - one per day, which allowed us a meal in the Cafeteria if we wanted. The salary we were paid was very substantial and since accommodation was taken care of by The English Village, it made it very easy to save.
The main street of English Village - where I worked and lived. The main street had a few restaurants, gift shops, classrooms and The English Village Pub, which was often frequented by the foreign staff after working hours.
The kitchenette of my first small apartment at The English Village.
How many other foreign teachers were there?
The English Village is unique in that it has about 150 foreign teachers living on campus. The benefit of this is being able to meet and form friendships with people from around the world. In our program, we had foreign teachers from Canada, The USA, South Africa, England, Ireland and New Zealand. Of course this is a unique situation and there are some schools in Korea where you will be only one of two foreign teachers or the only foreign teacher.
What was the culture shock like?
Since there are about 150 foreigners living on campus - the culture shock for me was not as hectic as it has been for some other teachers who end up in a school where they are the only foreigner. Of course, Korea is a culture which is unlike anything I have ever known so there were huge cultural differences that we had to grow accustomed to. For example, when calling children using your hands - one should never hold your hands upward to call them - this is exclusively for animals. When calling students - you need to make sure your palms are facing downward. Another thing to get used to is the random-lyrical-poetic-non-sensical english that is found EVERYWHERE. I love this kind of "konglish" and snapped as many random phrases as I could!
Did you have any other support whilst living in Korea?
There are plenty of online forums for foreigners to meet up in Korea - there is a facebook page for
South Africans living in Korea
and there are also lots of events such as the "Lotus Lantern making festival" which is organised exclusively for foreigners. There are also lots of foreigner magazines that let you know about different activities that are going on and your Korean friends will no doubt want to show you around and learn more about you and your culture.
The Lotus Lantern making festival for foreigners that I attended to celebrate Buddha's Birthday. Below is the lantern I made.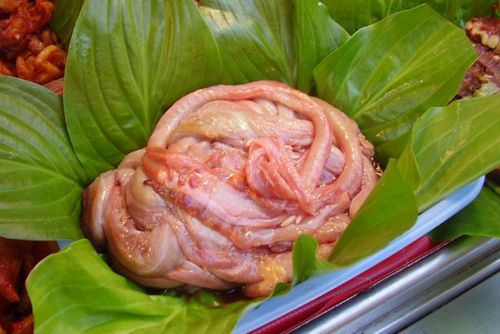 Uncooked Eel for sale in an outdoor market.
What was the food like?
The food in Korea is extremely unique. Their staple meal involves rice and
"kimchi"
which is a type of fermented cabbage - it is definitely an acquired taste -but after the first few weeks, I couldn't get enough! I'm drooling just thinking about it. It is quite difficult for vegetarians in Korea because most dishes involve some sort of meat or meat-broth. The restaurants also mainly serve only one type of food. Therefore if you are going out for
"galbi"
(meat and ribs which you grill at your own table), you will struggle to find anything else to eat at that particular restaurant. Koreans eat a lot of fish-based foods - My favourite dish was "Chumchee-jiggae" which is a kind of tuna-stew broth with tofu, kimchi and stringy-mushrooms which is eaten with rice. Another popular staple in Korea is
"Kimbap"
which is the Korean version of sushi and costs only 1000 won (1US dollar) per roll. Whilst living in Korea - you will sample many different delicious things. I was very lucky, when one of my student's mothers invited me to her house for a
Korean Cooking lesson
.
Did you learn to speak Korean?
I definitely was not as fluent in Korean as I should have been, having lived there for three and a half years - but I could get by with a basic conversation, basic directions and asking for things I need. You will soon discover that you will pick up survival Korean very quickly.
The first words I learnt were:
an-yang-ha-sey-o = hello
Kam-sa-hum-ni-da = thank you
Yong-eul = english
Sung-same-neem = teacher
Chingu = friend
Suel-sa-ju-seyo = please buy me a drink (lol)
Most of the Korean co-teachers are very friendly and will help you out in terms of translation and helping you to find things you are looking for. There are also plenty of Koreans who would be willing to do a "Language Exchange" with you. There have been plenty of jokes about these "Language Exchanges" turning-into/being an excuse for a heated love affair. haha
Did you travel?
Being in Korea - so close to other Asian countries as well as earning a good salary enabled me to do a lot of traveling- which was one of the main reasons why I loved my time in Korea so much. In my three and a half years I traveled to Thailand, China, Vietnam, Laos, Cambodia, The Philippines, Sri Lanka, Greece, Turkey, Bali, London and also fitted in a few trips home to South Africa. Travel from Korea to other Asian countries is relatively cheap especially if you travel out of season - ie not during
Chuseok
or Solnal which are two big Asian Holidays.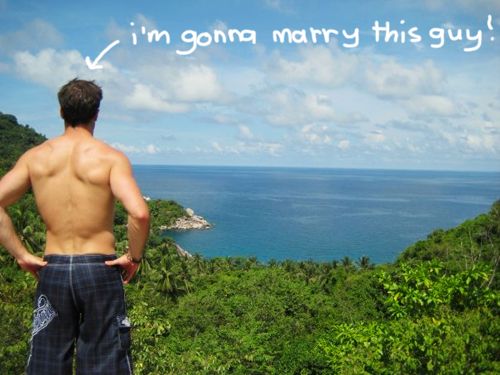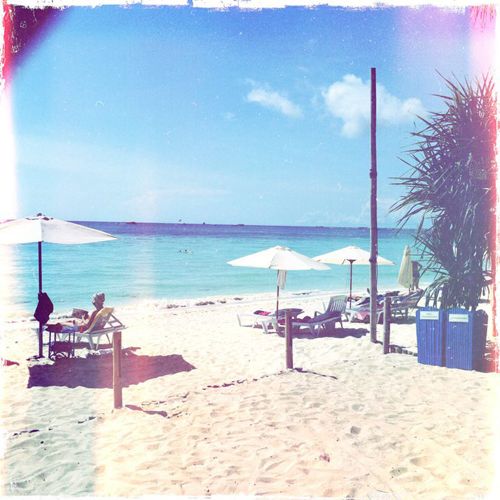 Boracay, The Philippines.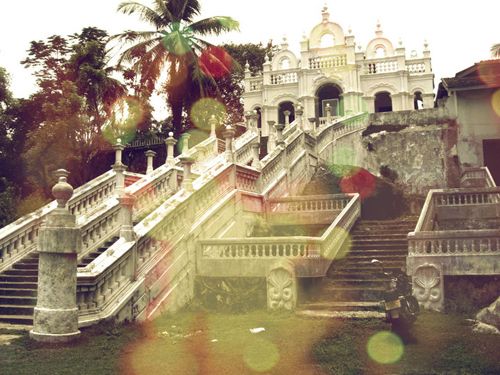 What were your favourite things about Korea?
There are so many things that I love and miss about Korea. Apart from the traveling and experiencing a culture which is completely different from my own, I loved the quirky-uniqueness that is inherent to Korea and something which you can only experience if you go there. If I was to try and describe the Korean culture it would be eclectic: artsy, cutesy, vintage, edgy, innovative. The stationery range that is available in Korea blows my mind (to a self-confessed-stationery-addict like myself, Korea is like heaven), the cheap street shopping was amazing and there wasn't a weekend that went by without heading into Seoul and stocking up on awesome clothes and accessories that you
absolutely need
. The food was incredible, delicious, spicy, flavourful and completely unlike anything I have ever tried before. The amazing people that I have met both from Korea and from other parts of the world made leaving extremely difficult.
(lol - I first had this question as "What was your favourite
thing
about Korea?" but then I realised that it wasn't possible to narrow it down to one.)
What advice would I give to someone going to Korea?
Be open to new things. Be patient and realise that you may not be able to get across what you want to say because of a language barrier. Remind yourself that you are in
their
country, not them in yours. Be prepared to walk into a grocery store and not find
anything
that you are looking for or even anything that looks remotely familiar. Make friends with your Korean co-teachers. Immerse yourself in the culture as much as possible. Eat kimchi. Drink
Soju
. Travel.
And most NB -
Practice your chopstick skills or you will go hungry.