So, on Saturday I flew to London to visit le Fiance. And as with any time I travel internationally, I am surrounded by creeps. I don't know why they pick me to plague - It's like I have a pheromone for them for them or something.
Anyway.
When I checked in at the check-in counter, the lovely Emirates Lady told me that I would have a free seat between me and the other passenger who had already booked the window seat.
Free seat: score.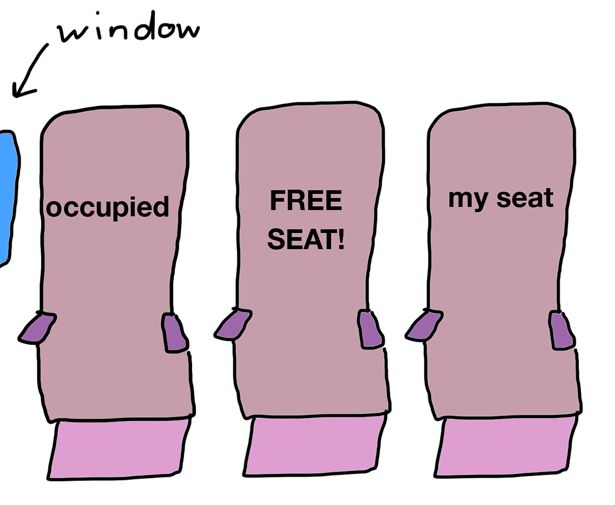 But when I eventually got to boarding time and I boarded the plane and went to my allocated seat, who should I find in the "free seat" ?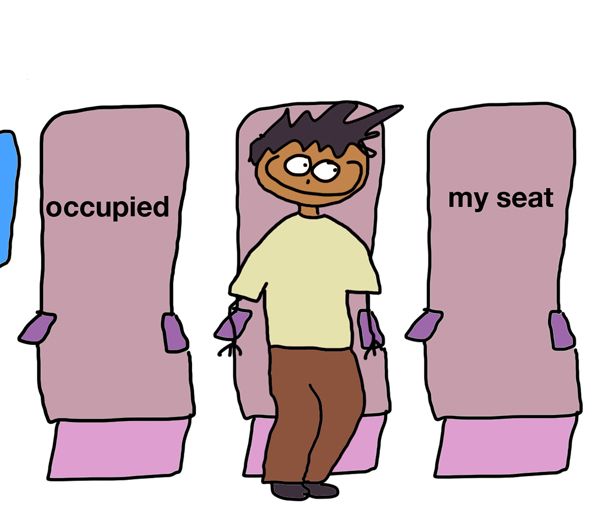 Before continuing, I would like to make an adjustment, because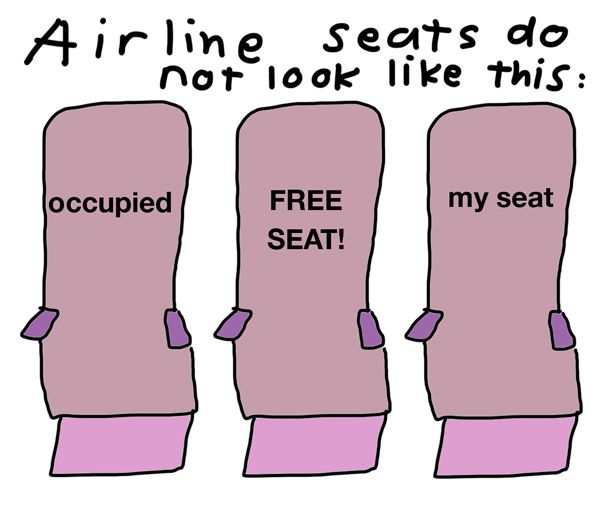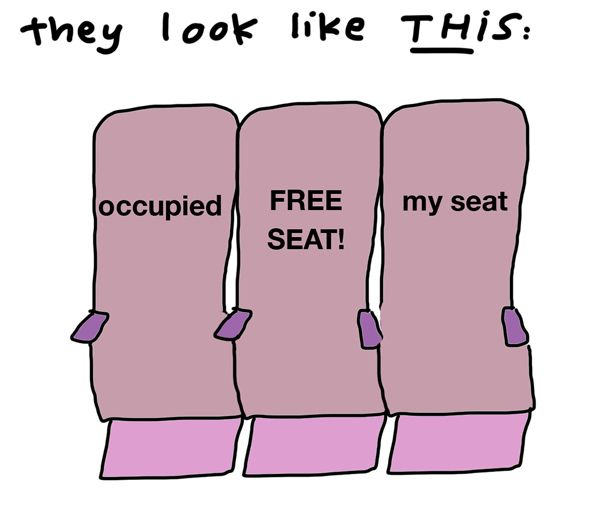 That's right, there is that whole "sharing-of-the-armrest" thing going on.
We do not like that.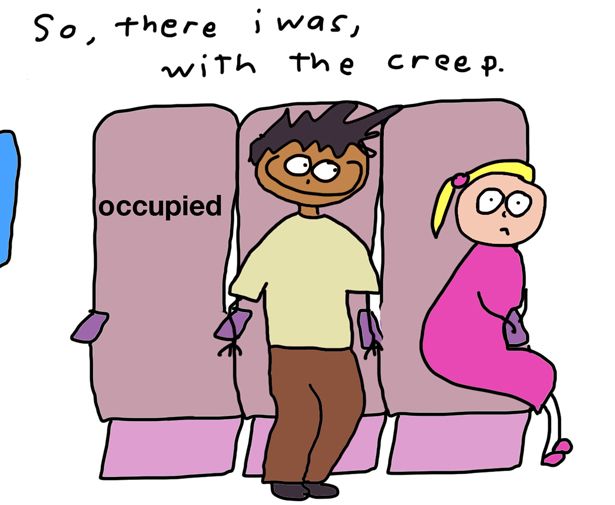 And when you find yourself seated next to a creep (who should rightfully be seated in the window seat), you make sure to keep your distance - or alternatively, as far as humanly possible within the confines of airline seats.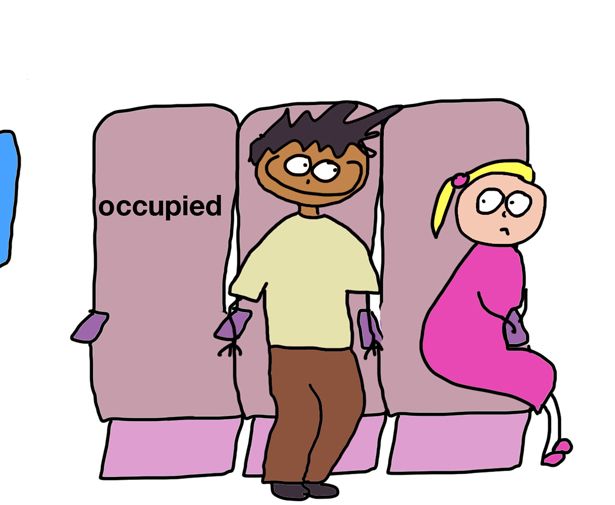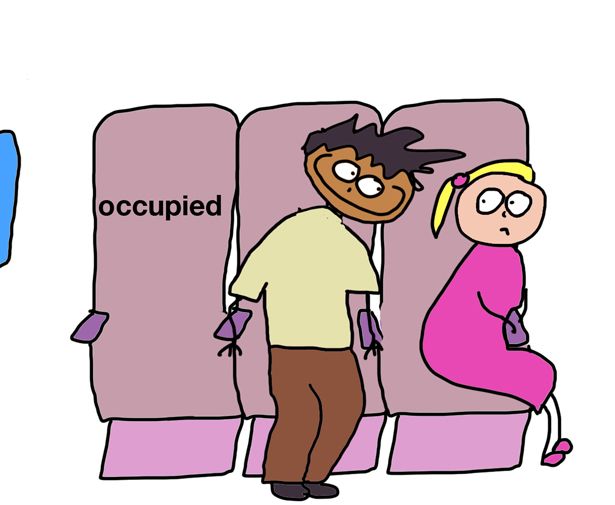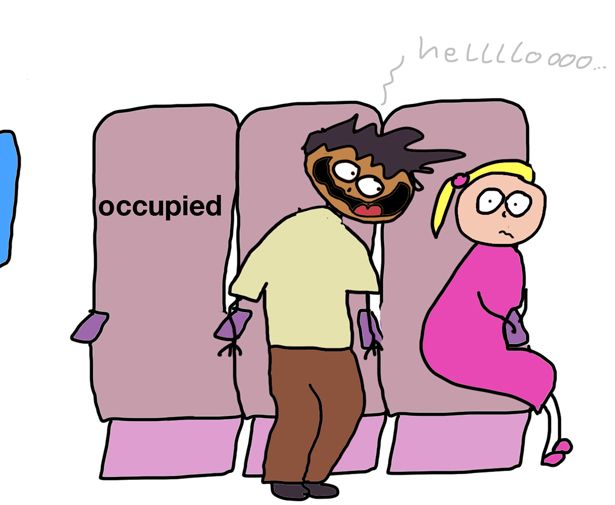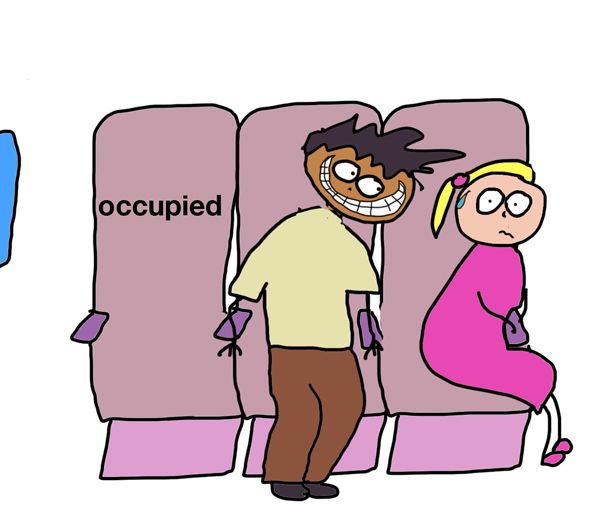 ...because of course,
true creeps have no concept of personal space and they will just
willy-nilly stick their creepheads into your zone.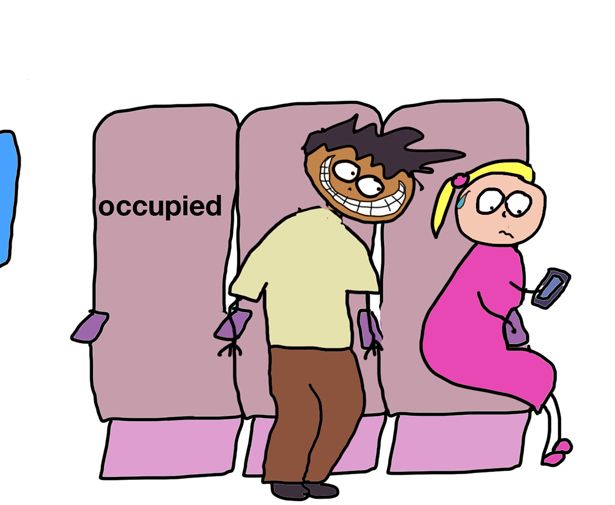 Pull out phone.
Text Warren.
Text Mother.
Text Father.
Text Brother.
Tell them all that you are sitting next to a creep.
"im sitting next to a creep"
(just so that if anything happens, your people will KNOW.)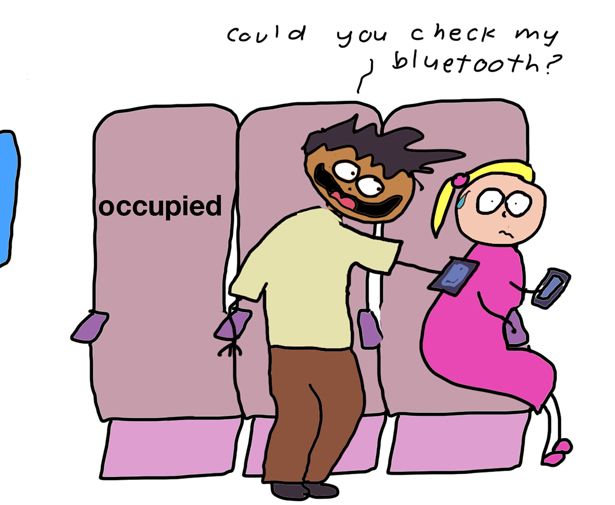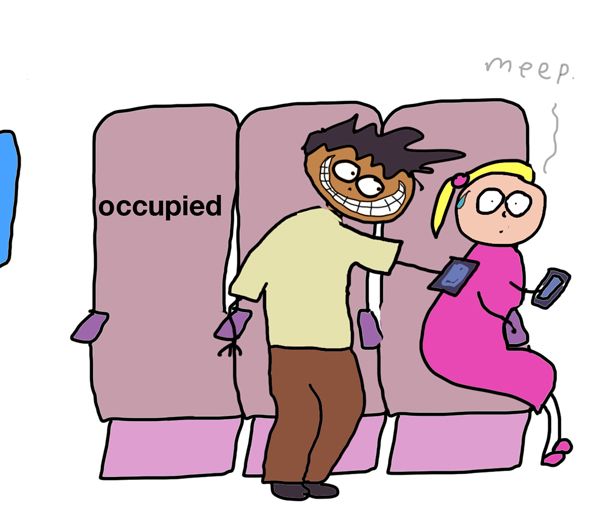 No creep.
No.
Don't talk to me.
I don't want to be your friend.
and i really don't want to have 8 hours of arbitrary-broken-english chit-chat.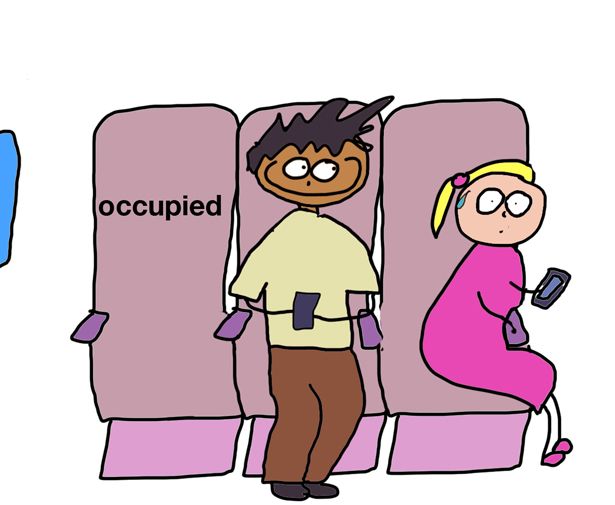 Creep:
can you check my bluetooth?
Me:
No.
Creep:
Ok, can i just see your bluetooth?
Me:
No, creep. I don't use bluetooth.
Creep then leans over (
into my zone
) and starts pushing buttons on my phone to try find the bluetooths.
NO. CREEP. NO.
Snatch phone away from creep. Tell creep "NO CREEP NO!"
Tell creep: I don't use bluetooth and I don't know what you are talking about.
Creep then thinks I am technologically challenged and proceeds to explain to me (in-fifth-language-english) how to use the inflight entertainment system.
NO!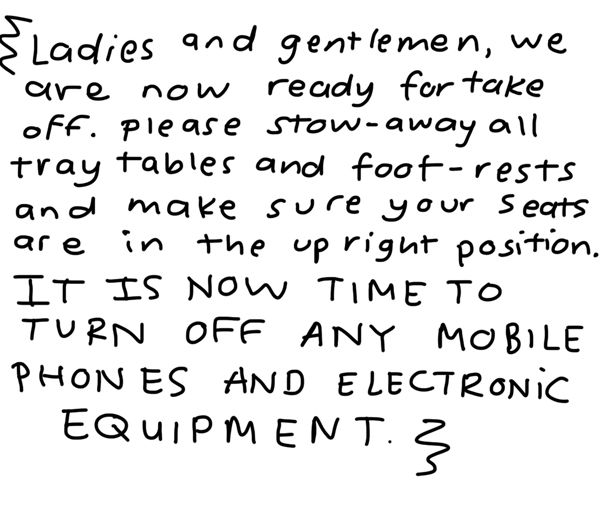 Switch cellphone (and all the bluetooths) off.
Creep is not listening.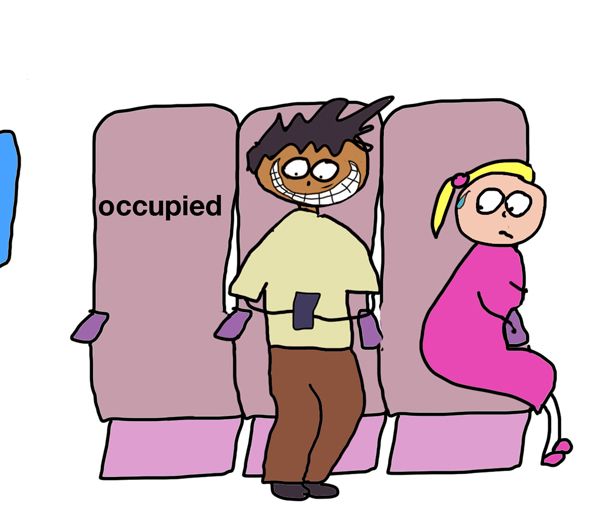 Air hostess comes down the aisle and sees creep on his phone.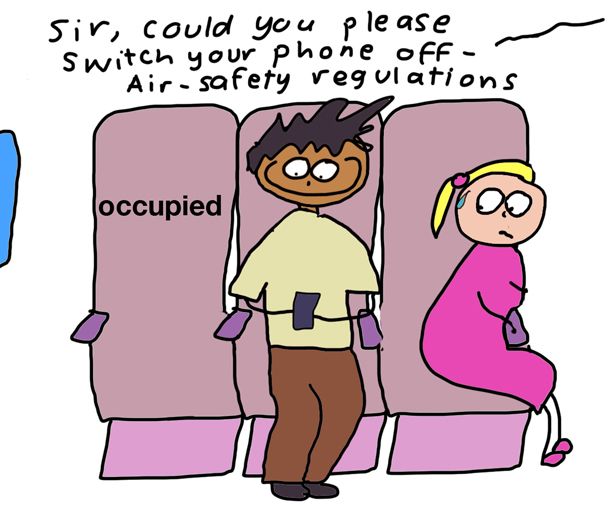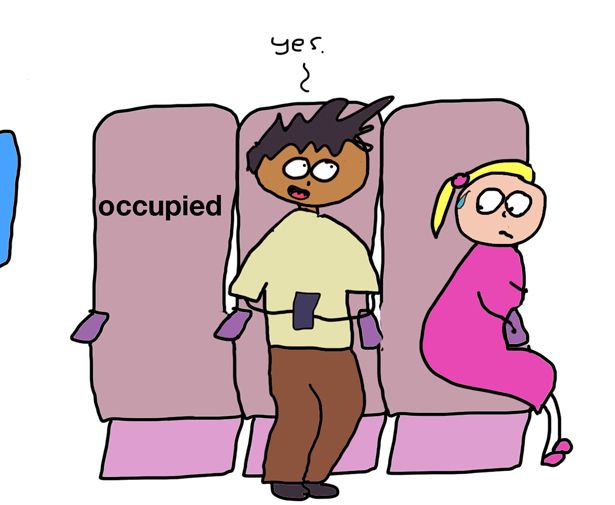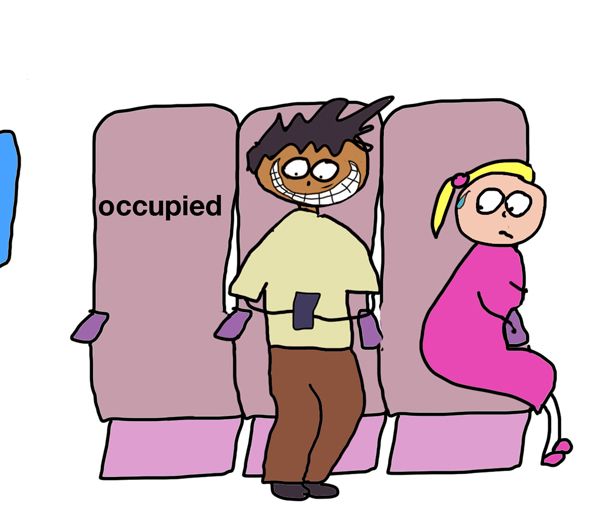 Creep is not listening.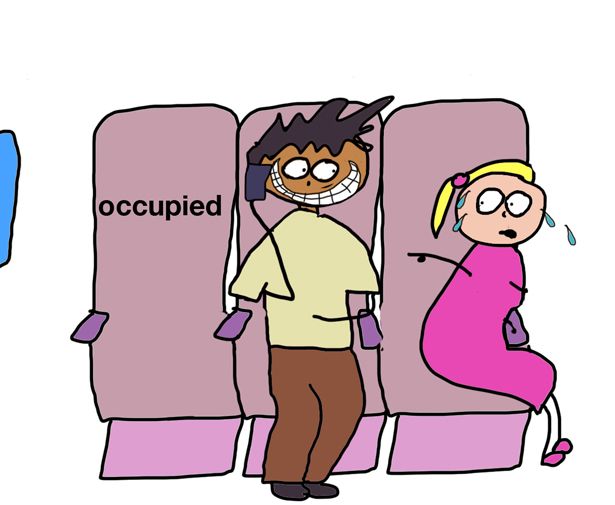 Creep then decides to make a call.
Plane is on the runway.
Air hostesses walk up and down the aisle -
every time they walk past the creep, he hides his phone under his t-shirt.
Creep is definitely going to blow up the plane with his cellphone.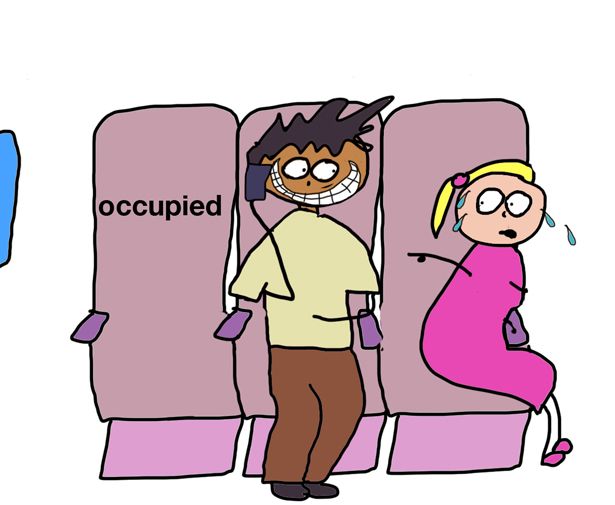 Struggle with the inner turmoil of
"should-i-alert-the-airhostesses-to-the-creep-with-the-cellphone-bomb?"
versus
"i-really-don't-want-to-anger-the-creep-with-the-cellphone-bomb"
Confront creep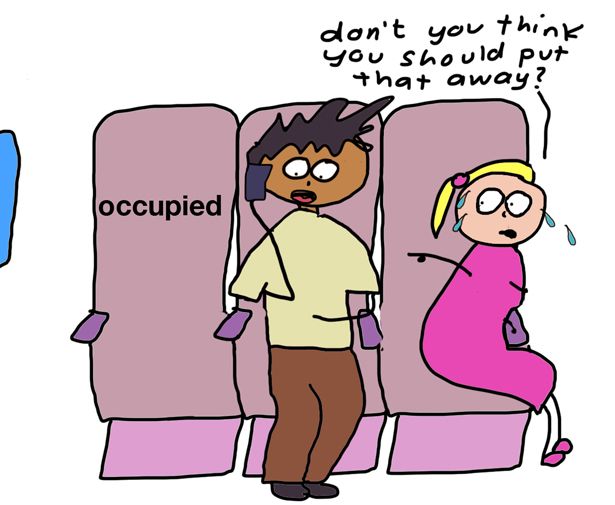 Creep smiles at me.
Creep continues phone conversation.
Plane begins take off on runway.
Creep finishes his conversation.
Hides phone under t-shirt.
Get back to the seat issue: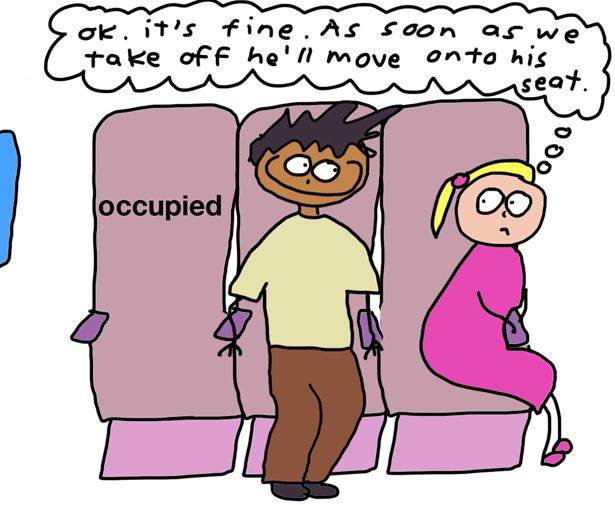 Because surely, since he had booked the window seat, he would want to sit in the window seat.
And because surely, what human would NOT want extra space between them.
Extra Space.
That is what they PAY FOR in first class.
Surely.
However, as a true creep (characterised by the reckless abandon of social norms and personal zones) creep of course wishes to spend the entire flight on my armrest.
Yes, I probably could have just asked him to move over,
but,
Anger the creep with the cellphone bomb?
I don't think so.
Decide to ASSERT DOMINANCE over the armrest.
50 % of that armrest belongs to YOU.
(And technically 0 % of the armrest belongs to the creep, because he has technically paid for the window seat).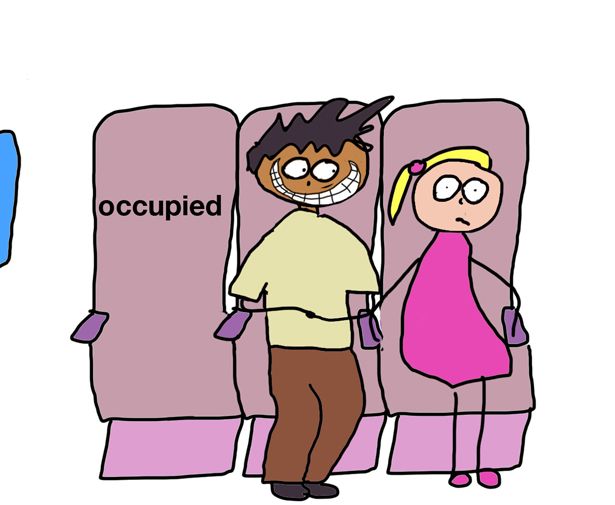 MY SEAT.
MY ARMREST.
SHOVE.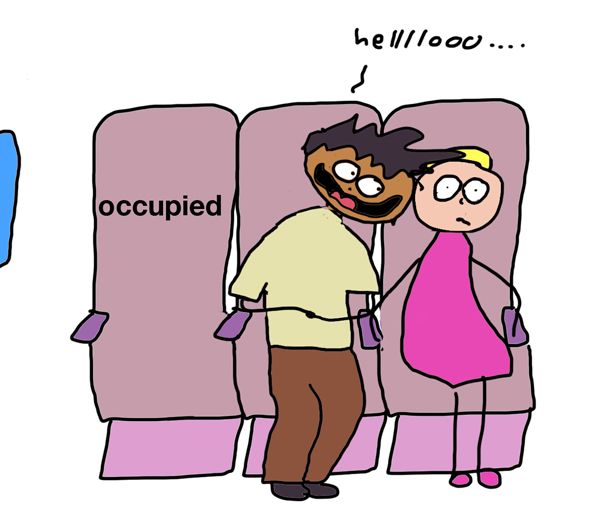 it failed.
And that is how I spent 8 hours flying to Dubai.

* * * * * * *
The end.
What did I tell you about those pheromones that I must emit?
Also - the next time I fly back to London, I will be sitting next to my new husband, The Warr -
who of course,
is the biggest creep of all
x