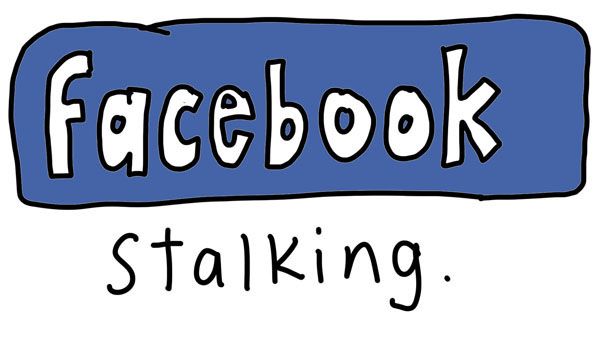 Anybody who has not stalked an ex on Facebook - is either
a) lying or
b) never had an ex.
(in which case I recommend getting off Facebook and into the real world).
Now
, I recently received an email from a very glam gal telling me her story as part of an indieBerries cartoon inspiration. This glam girl is a self-confessed fashionista and judging by the stalking I did of her on Facebook - she's a hot-damn fashionista at that! (side note: see? Facebook Stalking is for everyone!) This glam gal was telling me about her
very fancy pair of sunglasses
-
and look at that fashionista attire!
ka-ching.
This glam-gal was telling me about how she misplaced her fabulous-fancy-sunnies a few months ago - and she was also telling me about the break-up with her ex-boyfriend, the Wormtailed Woo-er *
*(name changed to protect the 'innocent')
Now, when you lose something of this value and magnitude, you are most likely to justifiably feel a bit teary -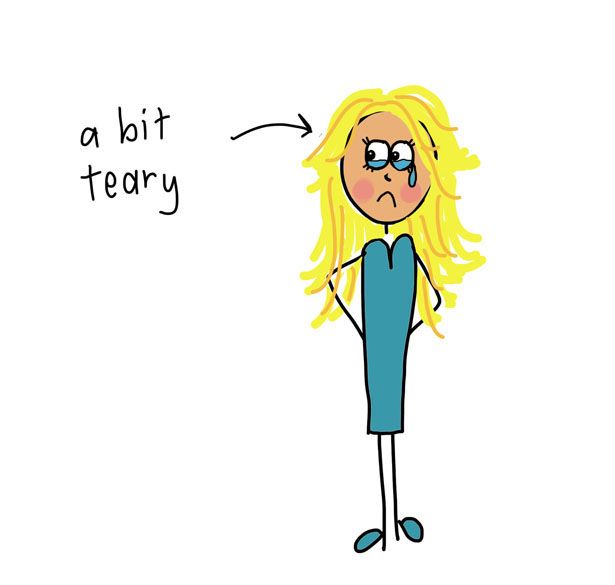 to clarify:
As any girl (or my
sunglass-obsessed-fiance
) will know, when you have invested a fair amount into a luxury pair of sunnies you will do whatever you can to try and track them down. You will rack your brain as to all the possible places you could
potentially
have left them and search high and low for your prized possession. (We've all been there). This glam girl even resorted to asking the ex if he had possibly seen her fancy sunnies lurking around his pad -
* (note: not the actual conversation)
* * * *
more searching, more pondering, more wondering
* * * *
* * * *
more searching, more pondering, more wondering
* * * *
Fine.
Just then, the other day, as many normal-a-girl-would.... Glam Girl embarks on a bit of light Facebook-stalking of the aforementioned ex...
When
Upon closer inspection -
ok. yes.
this we can handle,
That's correct.
Ex-boyfriend, giving new girlfriend his ex-girlfriends fancy sunnies.
MERRY CHRISTMAS!!
So, Mr Wormtail - after repeatedly "not having" said sunnies, now appears with a new girlfriend with the exact same pair of limited edition sunnies (bought several years ago).... mmmm.... verrrrry co-incidental, if you ask me. But then again, who am i to ask? i just make the cartoons :P
oh my lols. in fact, there are SO many morals of this story, that i'm not even going to go there.
But if you think of a really good one, whack it in the comments ;)
oh, and in future a reminder to all -
don't forget to label your sunnies with a permanent marker -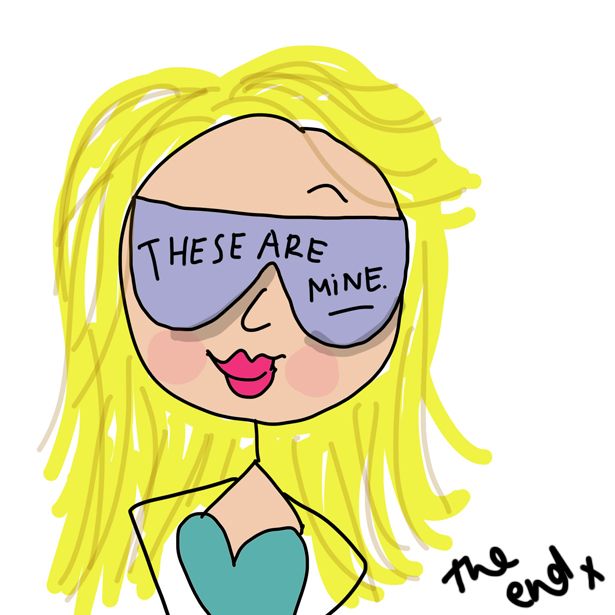 ps. 3 more days to enter the Consol Glass giveaway comp. You can
enter here
or leave a comment on the
indieBerries Facebook Page
.