When I was studying design at Rhodes University - in our final year we were required to keep a Visual Art Journal for the year. There were no rules for content, subject matter or medium. It just had to be full. I found it when I was at home in May.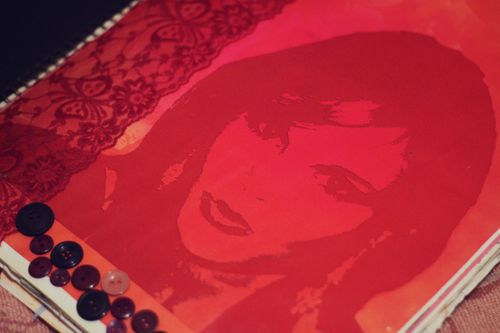 that's me plus buttons plus lace.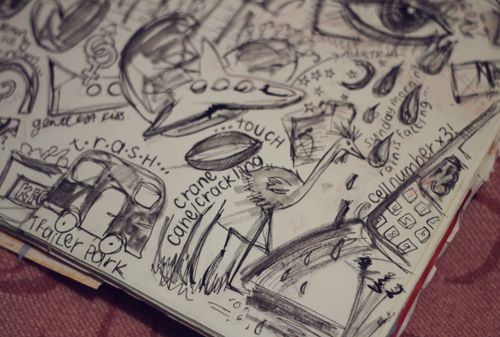 random doodling, with fineliners and charcoal.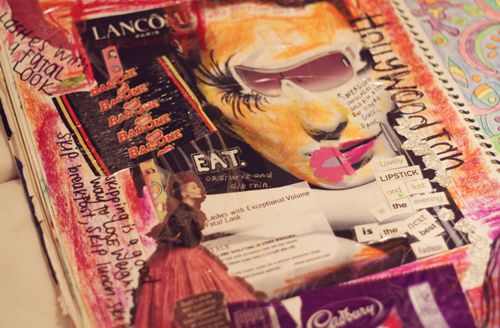 A mash up of magazine cuttings, adverts and chocolate wrappers.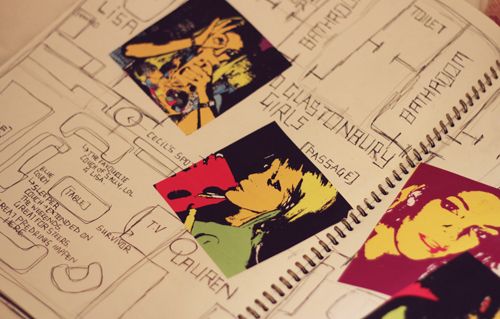 floor plan of some my digs (university house) and colourised house mates.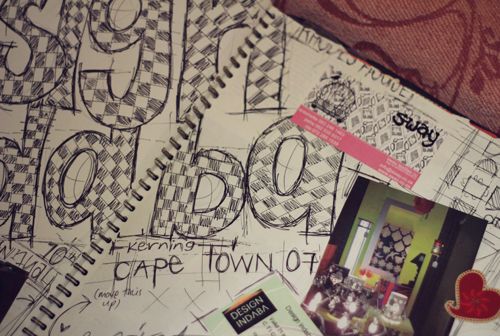 Doodles of our Design Class trip to the Design Indaba in Cape Town.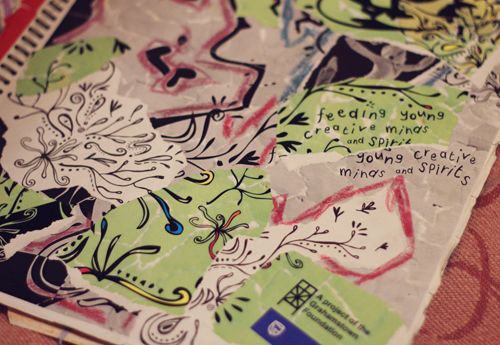 Random pieces and black and white mock ups of a poster we were asked to submit for the Grahamstown Arts Festival. My poster was one of the three finalists shortlisted. The poster that finally won and went to print was designed by my good friend Vanessa. You can see it and some more of Vanessa's awesome work here.