I have been slowly sifting through all the photos on my phone and camera card (which was lost for almost a week * well done self *). I was looking for some pics to play around with a few photo editing things I want to try and I have realised that I have a lot of pictures of my feet... esp when Im wearing these little brogues. haha. Here is my feet for all of indieBerries land to see: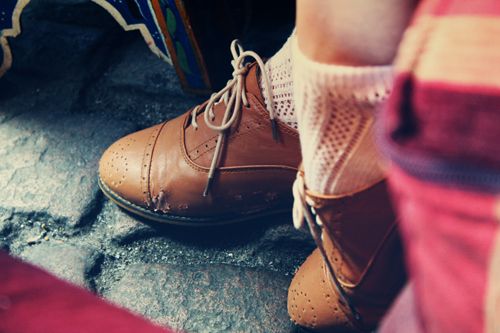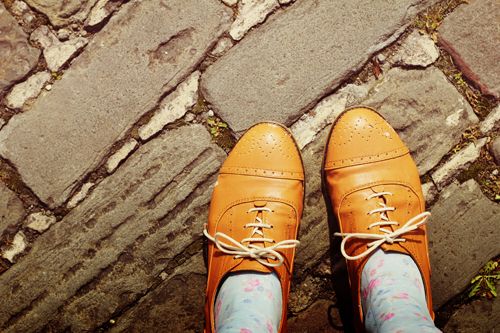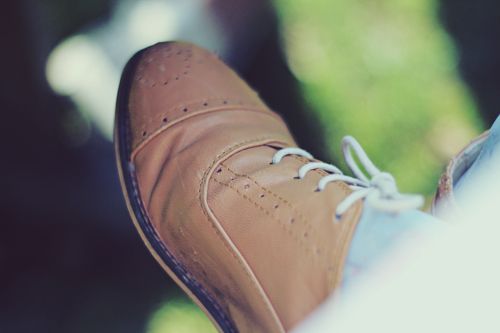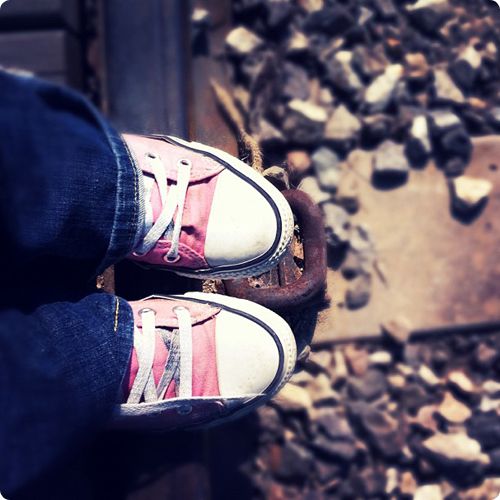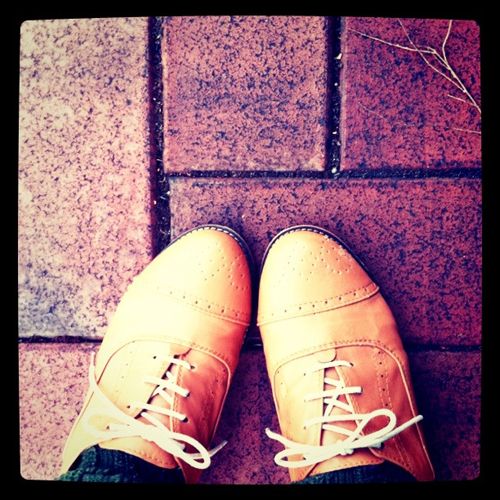 When I edit pics I usually run photoshop actions over them or play with tutorials that i've scavenged the internet for :) You can download a whole bunch of free photoshop actions from
Deviant art
,
Paint the Moon
and
MaybeMej
. There are also some Photoshop Actions online stores that offer free trials like
Totally Rad Actions
. Once you have downloaded some of the actions you just open up photoshop go to your actions toolbar and on the right hand-side drop down menu you can click "load actions" and upload the actions that you have downloaded. Then you just open up your picture and run/play the action over it. Simple :)
If you're feeling a little more.. ahem...
fancy
, you can try out some photoshop tutorials. There are a few that I like - such as this one on
The Daybook
and this one on
Pugly Pixel
and this
cross-processing
one on Tutorial blog. (Actually, I have created my own actions from these tutorials by "recording" my moves in photoshop and then saving them as an Action. I would only recommend this after you've gotten the hang of the tutorial :)
The Pioneer Woman
and
Bower Power
blogs are also a super useful for photoshop Actions and tutorials.
Also, there is an awesome website called
Rollip
- which you can use to generate cool filters and effects on your photos and it does all the work for you. (ten points to that.)
Wow - did you get through all that mumbo-jumbo? Are your fingers falling off from clicking-death? Do you hate me for the obnoxious link-frenzy? I'm sorry. I got carried away :)
*peace*