A few snaps from our recent backpacking trip - taken in Cambodia, Siem Reap - at the Angkor Temple complex.
Sitting in Angkor Wat - the most impressive/iconic temple of the Angkor complex.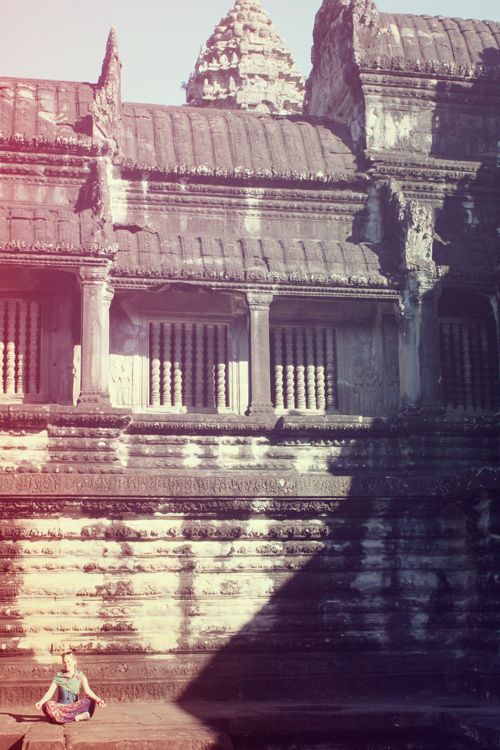 That's me - being zen, at Angkor Wat, waiting for sunset.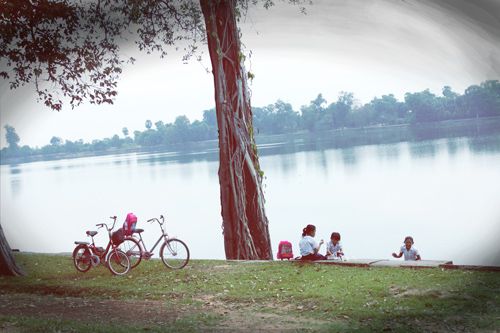 Children playing after school near the edge of the Tonle Sap.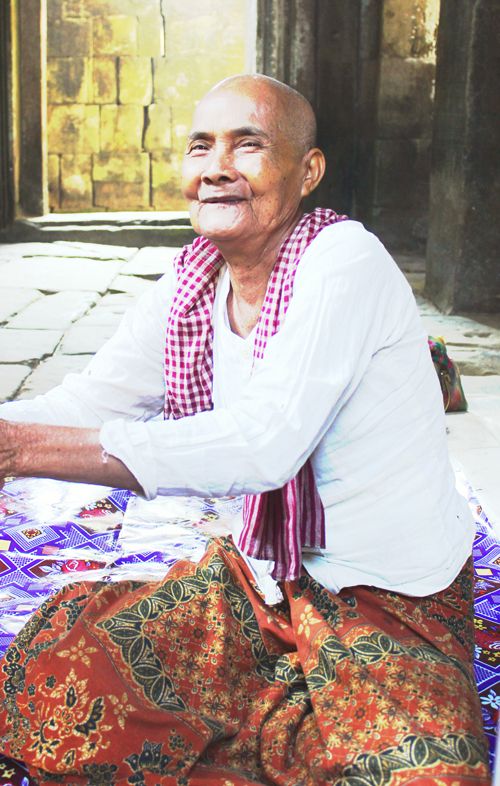 An old woman in the temples, handing out red blessing wrist ties (Kabbalah) - to ward off misfortune.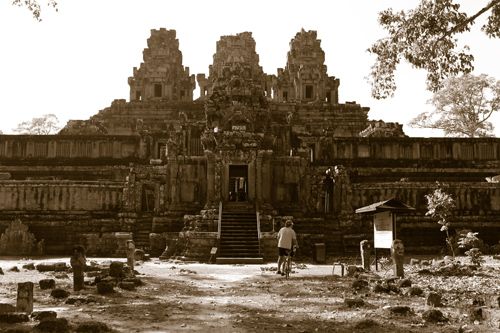 The day we biked out to the temples.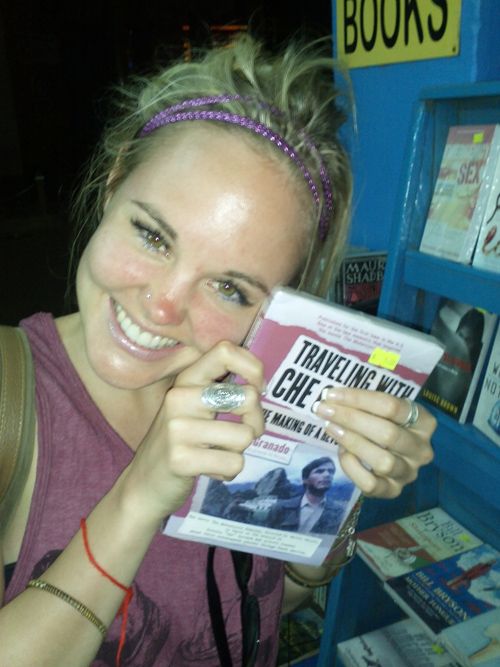 "Traveling with Che" I mean... I thought it was funny.
of course i did.