New Years Eve
Something Awesome:
Did a swing jump into one of the most beautiful, cleanest, bluest waterfalls I've ever seen. Kuang-si, Luang Prabang: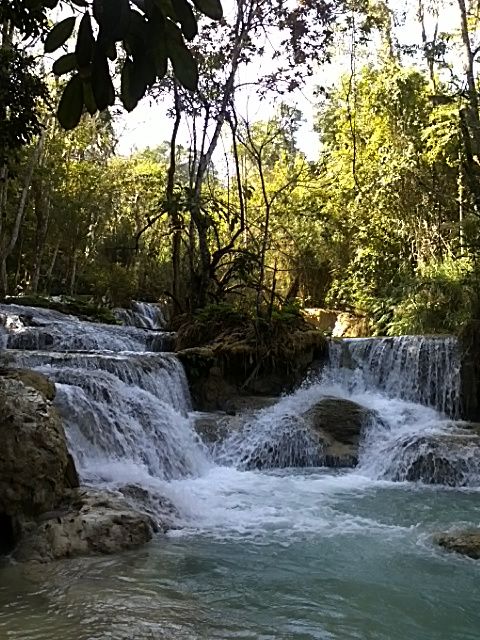 Something crap:
Forgetting to take pics using my old school lomo camera at the waterfalls. fail.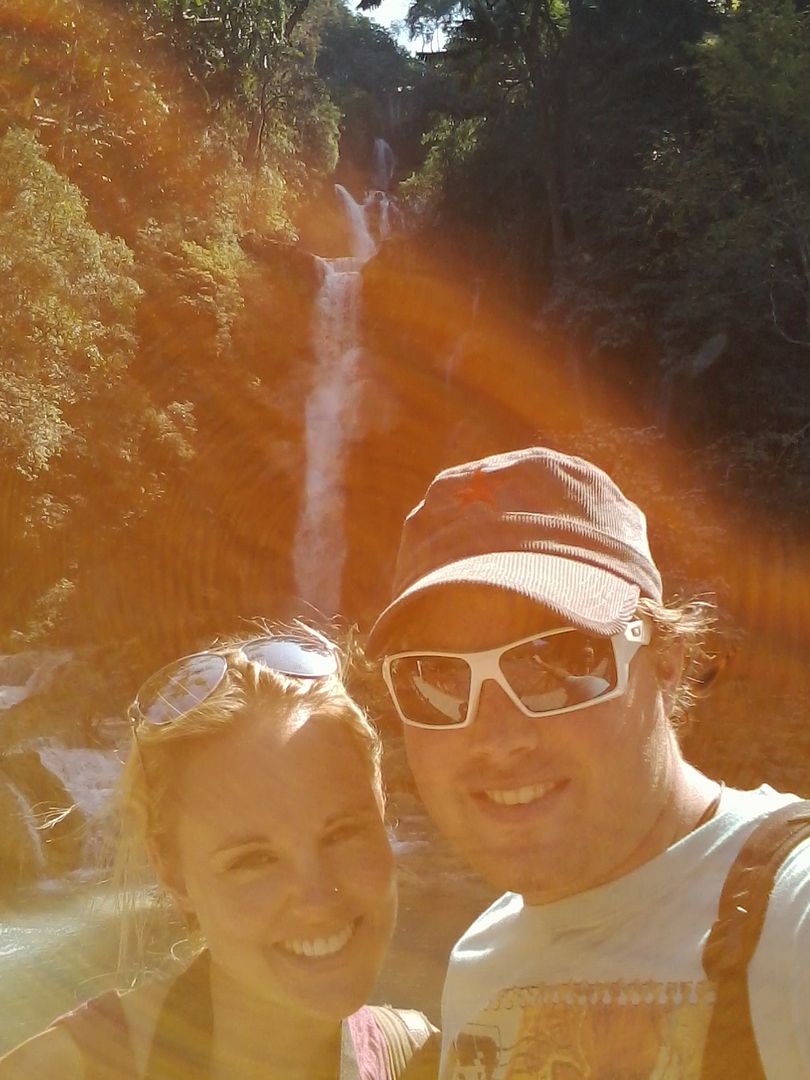 Something we did:
Went back to Dyen Sabai and played "rude-scrabble" thanks to Hellen haha. We also went to a river-view bar called
Utopia
for a New Years Eve Party.
Something random:
Blake had a firework which he tried to set off for about 15 minutes and nothing worked. We think it was a dud.
Something we ate:
New Years eve specials at Utopia - Mixed grilled vegetable Sandwich, Fried Mekong River-weed and spicy dip and spicy nuts.
Something Said:
Everybody from their respective countries shouting "Happy New Year!" at various times of the day/night to coincide with the count-down of their own country.
I hope everyone had a very festive New Years and all the very best for an amazing and fulfilling year to come. Thank you for all the blog support over the past year, I really appreciate it and look forward to hearing more from everyone in the future :)