Leaving the Island and Halong Bay
Something Awesome:
Meeting up with our new British friends on the boat ride back to Hanoi
Something Crap:
The Weather. Still not great. (should have done a little more research and realised this is "winter" lol.)
Something Random:
My hair gets
super awesome
when it's too cold to shower, I have no hairbrush and I've been swimming in the sea. (pic below: aka "wild-tropical-island-creep")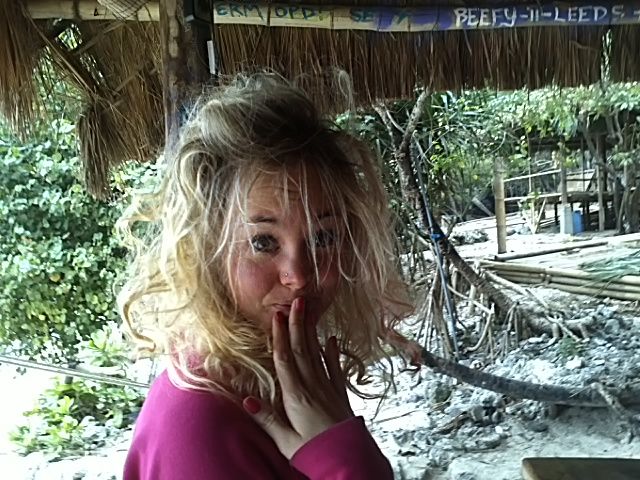 Something we ate:
Supper with our new backpacker friends at Al Fresco Restaurant in Hanoi. We caved and went super western style - pizzas for all!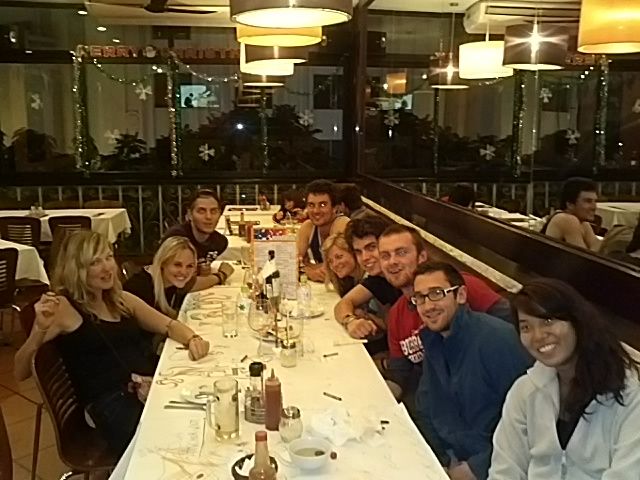 Something we did:
Watched an impromptu ballroom dance class taking place on the side of the lake in Hanoi on our way back from dinner.
Something said:
Local by-stander watching us as we watched the Ballroom dancing:
You! you try!! go! Try!