First of January
Something Awesome:
Welcoming in the New Year in an exotic country.
Something Crap:
Saying goodbye to my University friends - who are traveling on to Thailand from here.
Something Random:
We looked around at a few possible tour options for the next couple of days. We also had an afternoon power nap to catch up on New Years.
Something we did:
I caught up on a lot of blog posts at an internet cafe with awesome bright pink lounger chairs. Sorry for the sporadic posting but life without the iPhone is infinitely more difficult. sigh.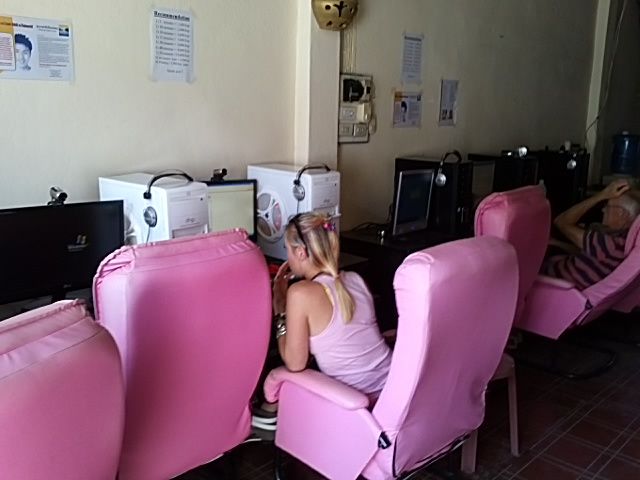 Something we ate:
I had a green curry at a local restaurant and fresh lemonade that randomly had a coffee bean in it (?) and Blake had crumbed pork.
Something said: Happy New Years!