Day of Death
Something Crap: I was up all of the previous night - after catching some bug. Vomiting and the whole shebang. I'm not sure what to blame it on - green curry, dodgy water or bacteria in general. But it wasn't pretty. I finally made it out of bed around 1pm and tried to eat something which didn't go down so well and I spent the entire day in bed.


Something Awesome: Having my little brother around to help me and look after me.


Something Random: The only channels that are semi-understandable on Laos TV are the Australian Network and MTV China. (As Blake was about to change the channel off MTV China -
me: NO! wait! it might be a good song!
Blake: It's in Chinese.
Me: I know, but it might be a good song!
Blake: really? wow. you've been in Asia too long. sigh.


Something we ate: I tried to keep down a french toast with oats and mango.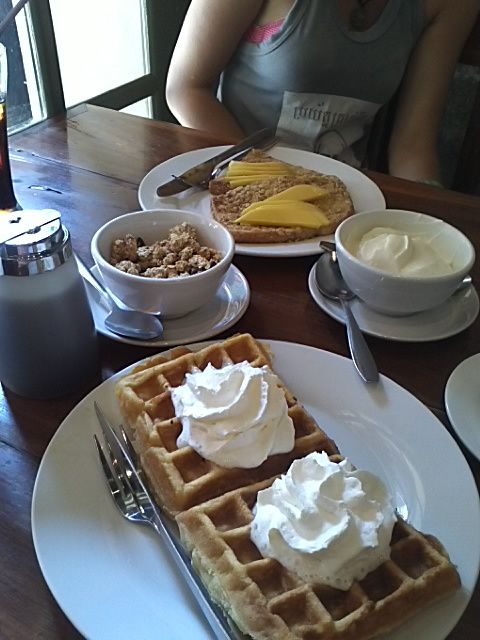 The meal was delicious, but it didn't stay down long...
the face of how I felt this day: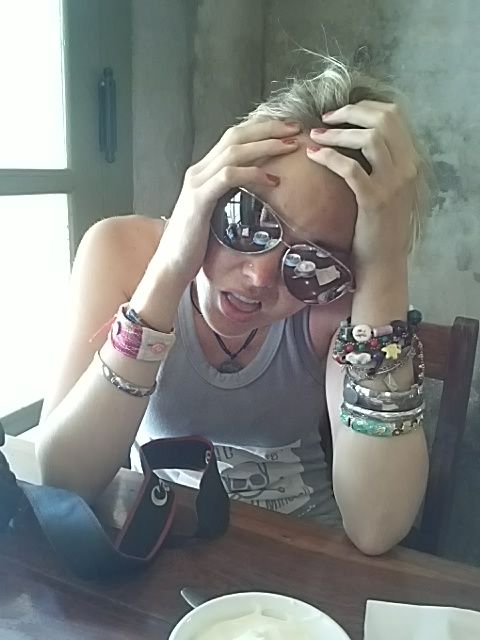 Something we did: Blake tried to teach me the concept of Casino Card Counting. Lol, basic math is not a strong point especially when I have bacteria central going on, so let's just say that Vegas is safe.
Something said: "I think I've had enough of Vegas take-over. I'm just gonna lie down now if that's ok."