Halong Bay
Something Awesome:
Heading off to Halong bay on a three day boat cruise.
Something crap:
The weather not being completely up to par.
Something random:
Our "party-tour-guide" had perhaps had too much Christmas fun and was passed out for most of the trip to Halong Bay. lol. We did have an awesome Vietnamese guy called Nam who manned the decks.
Something we did:
Boarded the Jolly Roger Junk and headed off into Halong Bay - recently cited as one of the Seven Wonders of the World along with Table Mountain. Once we got to the Bay we jumped off the deck and had a swim - even though the water was a freeze-fest.
(Well done self.)
our four-man cabin below: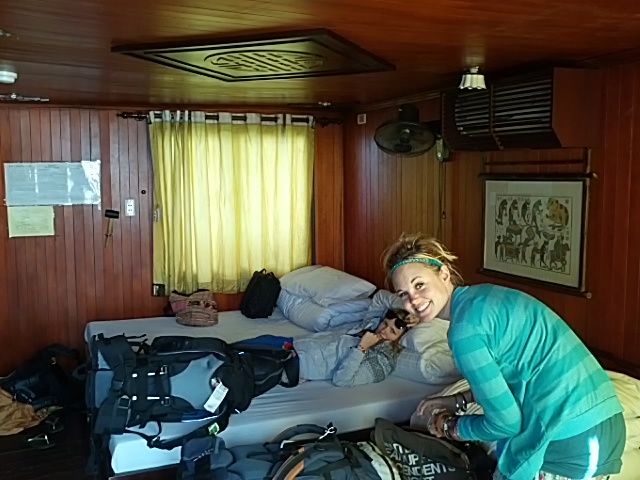 Something we ate:
Seafood lunch with prawns, noodles, salad and calamari on the boat dec
Something said:
Nam- the Vietnamese tour guide to Richie the Passed out Scottish tour guide:
"Richie. Richie? are you dead?"