Pool day

Something Awesome:
After we were so impressed with
Dyen Sabai
Restaurant that we visited the day before, we decided to spend the day at their "sister" establishment
La Pistoche
- which runs movies all day and has a pool bar vibe.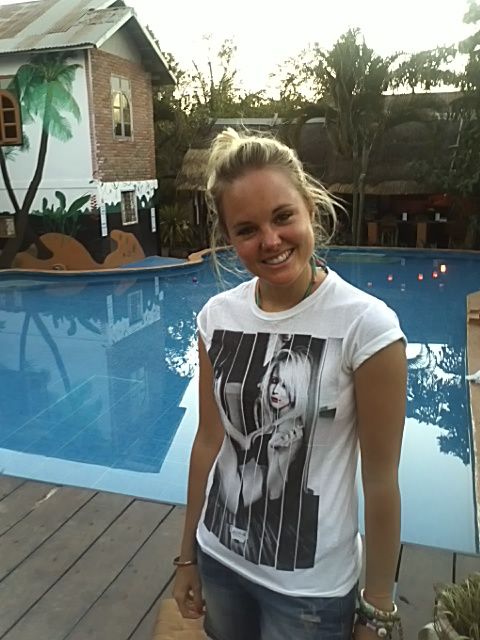 Something crap: Having to leave our "nice" accommodation so super early in the morning due to the "manager's" private/not-so-private nocturnal activities. (See previous post)
Something we did: We suntanned all day at the pool bar, playing scrabble and watched a movie in the bamboo hut when we needed a sun break. It was a perfect, book, pool, sun, relax, chill day.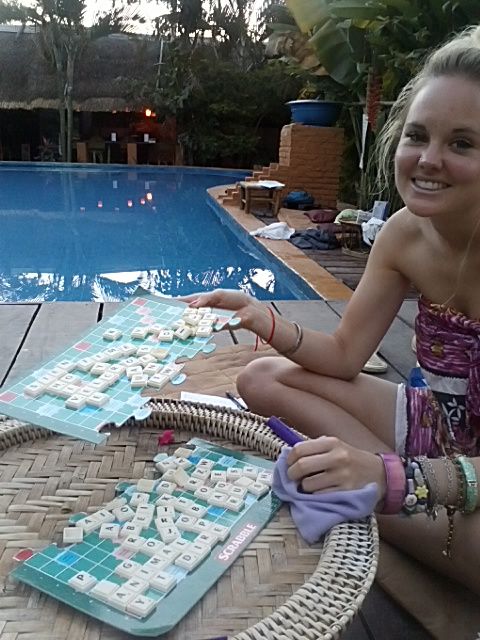 Something random: We watched a traditional Laos dance at a place called Roots and leaves after we'd finished dinner.
Something we ate: We took a trip to the local night market and found a local buffet for 10 000 kip (R10 or $1.25) all you can eat vegetables, noodles and rice and if you want meat- pay by kebab. Delicious and WELL worth the money. So. much. food.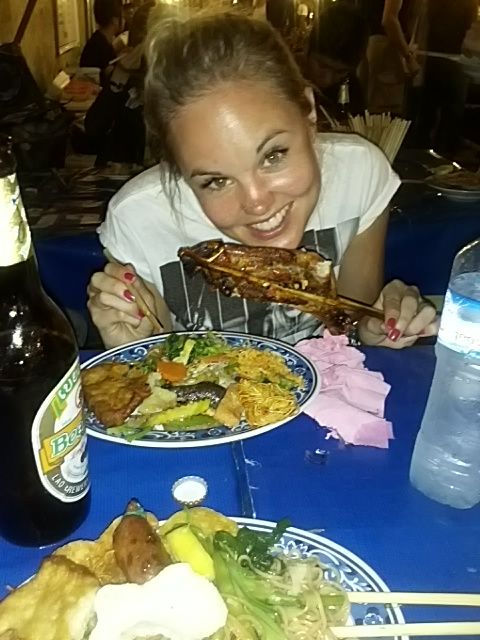 Something said:
A random Swedish stranger-man sitting next to me at the buffet (watching me as I finished all the food on my plate):
Wow. You are ze winner of zis table. You eat ALL.
yeah.
That's. when you know.