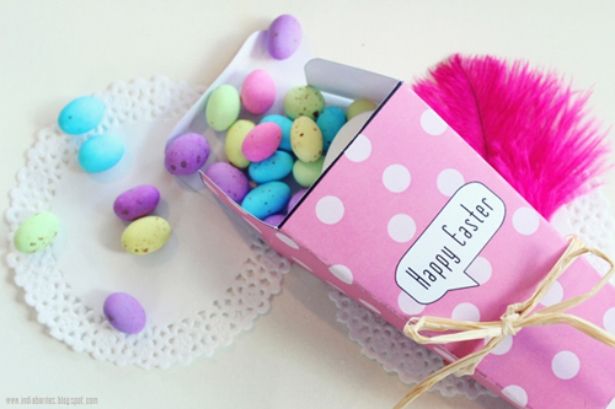 Easter is fast approaching and things have been crazy with the wedding coming up so soon (6 April!!) I haven't had time to create anything new for Easter this year - but last year I created some printable Easter boxes which you can download print, construct and then fill with whatever tickles your fancy. I filled mine with mini Smartie Eggs and also some boiled eggs for the healthier breakfast-in-bed- version!
Included in the Easter box download are some rabbit circle tags which you can use to stick onto jars, eggs or Easter cards, or even to tie up your Easter breakfast cutlery. Because who doesn't want Easter-Egg-n-Bacon-Breakfast-in-Bed served with pretty tied up cutlery?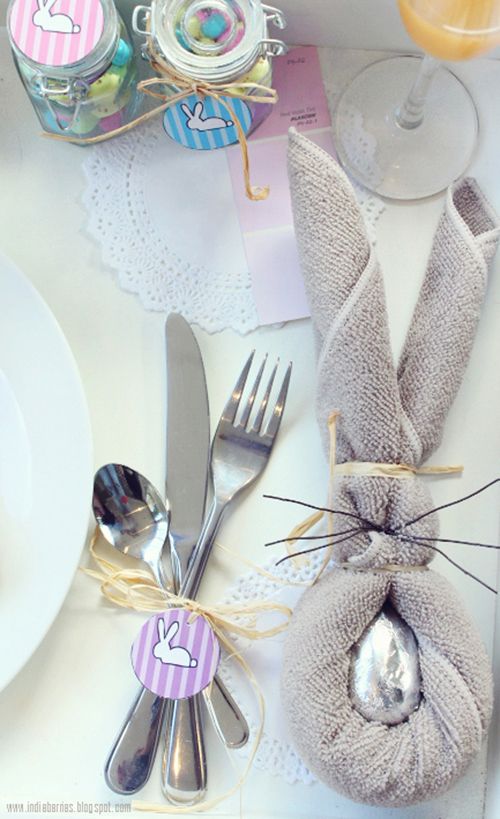 I also made a very quick and easy tutorial for making this Bunny Rabbit Facecloth which holds an Easter Egg - it's a really nice gift - if you want something that quick easy and practical. And all you need is a facecloth, scooby wire or pipe cleaners, an Easter egg and a couple of elastic bands.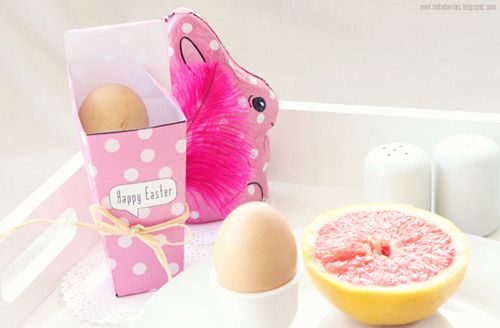 You can read the full
blogpost here
-
which also has a link to the free download
Have fun!