I was recently contacted by
Sarah Jager
- one of the new owners of
Saszali Chocolates
in Cape Town. Sarah,
a graphic designer
and her sister Jane,
a chef
, have teamed up and taken over the running of Saszali Chocolates. They wanted to send me a little selection of their latest choccies to taste -
And let me tell you - no matter how far along in the "bridal diet plan" you are -
when someone offers you Saszali Chocolates -
you do not say no.
In order to
share out the calories
let a few others sample these luxury chocs, I invited over
Keri
and
Andrea
for a little tea party. I even toasted up some hot cross buns and baked some muffins -


- although when I pulled out the chocolates, they didn't really stand a chance.
Chocolates. Girls.
It's not rocket science.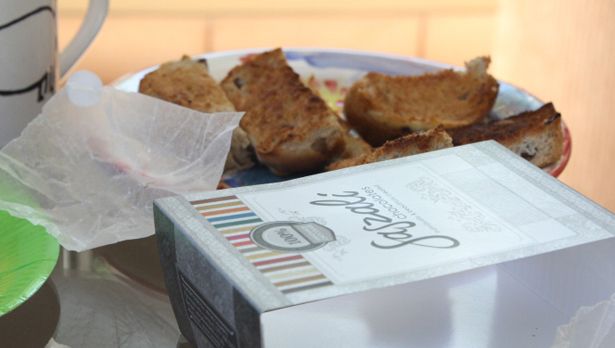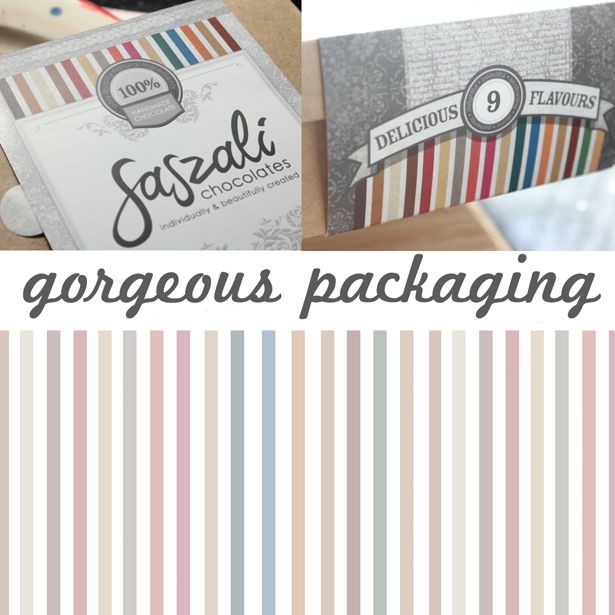 If you follow indieBerries, you will know that I am a
huge
fan of good packaging and beautiful gift wrap so when this gorgeously crafted box of chocolates arrived at my door - I was immediately impressed. I often do
gift-wraps in brown papers
- because I love the earthy/natural tones - so this brown-craft box filled with chocolates wrapped in the most awesome natural shades made me so happy!
When Sarah first contacted me, I went straight over to the
Saszali Website
to see what their vibe was all about - and I was
hooked
on the descriptions of their chocolates and all the
exotic flavours
they offer and couldn't wait to try them...
So when I first peeked inside the box - in my state of sheer excitement - and saw all the beautifully wrapped chocolates nestled inside, I went through a moment of absolute panic - and emailed Sarah right away with a
"HOW WILL I KNOW WHICH CHOCOLATE IS WHICH?!"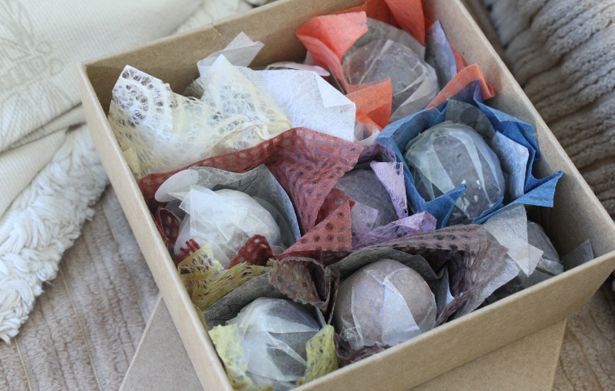 She emailed me right back to say that each chocolate is wrapped in it's own wax paper with a different coloured tissue paper around it and between these two layers is a description of which chocolate it is.
I thought this was super cool - since choosing each chocolate is then like a mini lucky-dip - and you literally have to unwrap your little chocolate-parcel to discover which one you have chosen. I'd say it's a bit like
Chocolat
- where the chocolate chooses you. Fun.
(There is also a colour-coded description of each of the chocolates on the back of the box - if you really can't handle living on the edge like that.)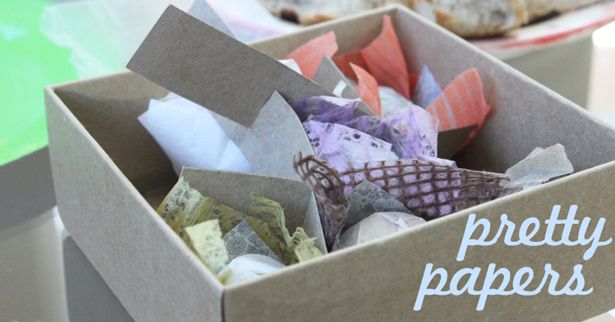 Saszali offers the most interesting and exotic flavours -Balsamic Chic // BerryRosa // Golden Thyme.... and if you read about them on
their website
- I can guarantee that you will have a hard time trying to decide which ones to try.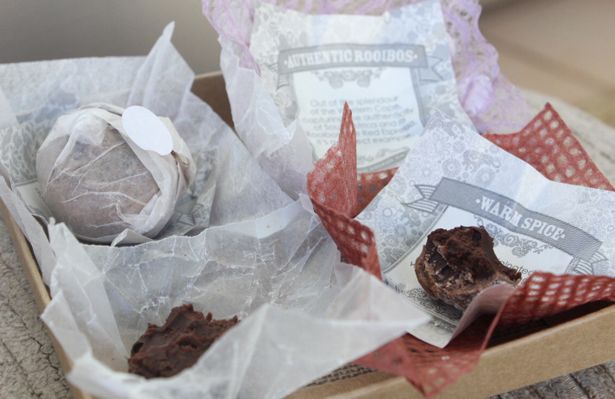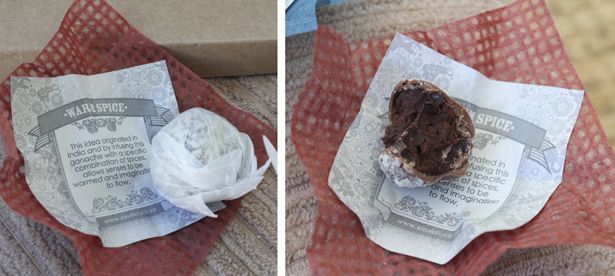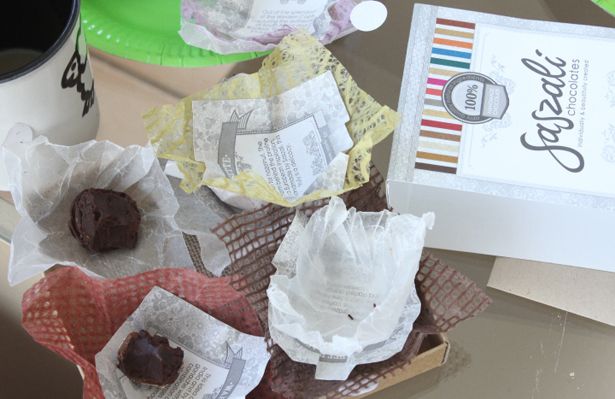 The chocs also have the most awesome descriptions -
"As Ouma takes the freshly baked biscuits, hot from the oven and places them on the table, the smell rises and fills the kitchen. She smiles, her job is done. Unmistakable and delectable" - Gingerbread Flavour.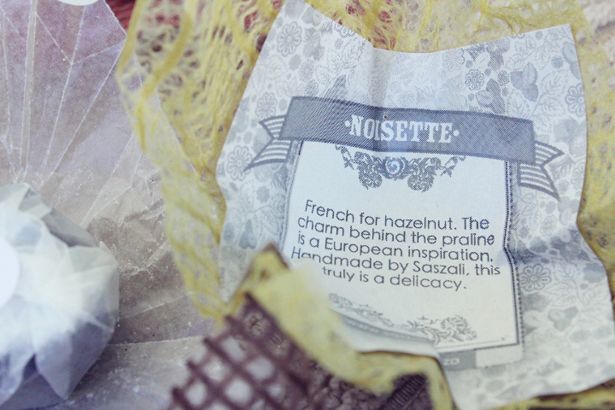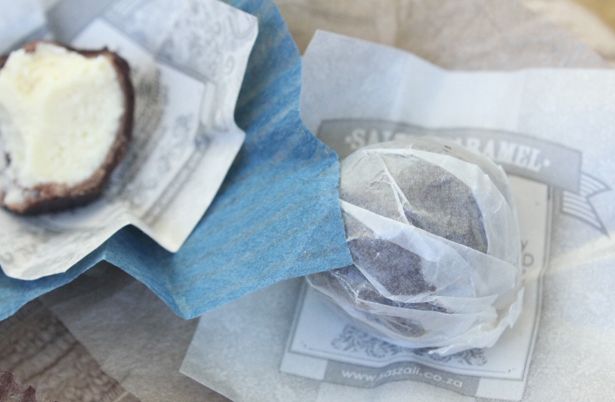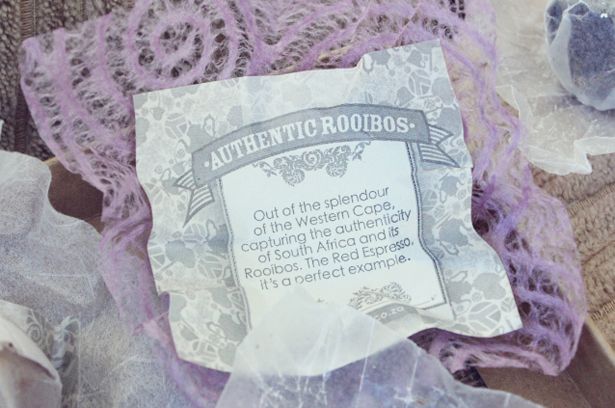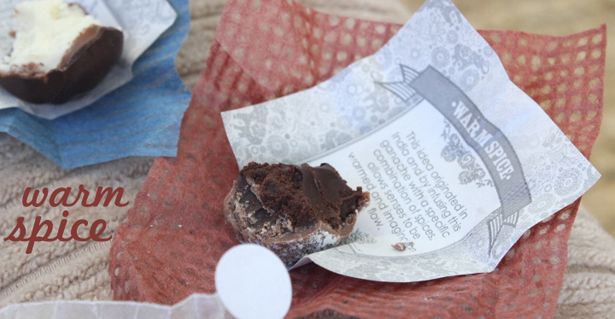 "This idea originated in India and by infusing this ganache with a specific combination of spices, allows senses to be warmed and imagination to flow" - Warm Spice Flavour.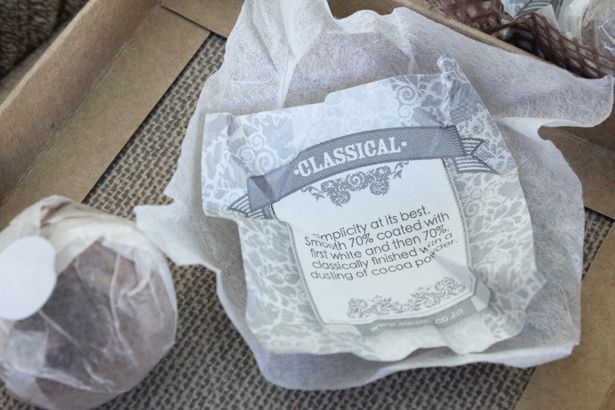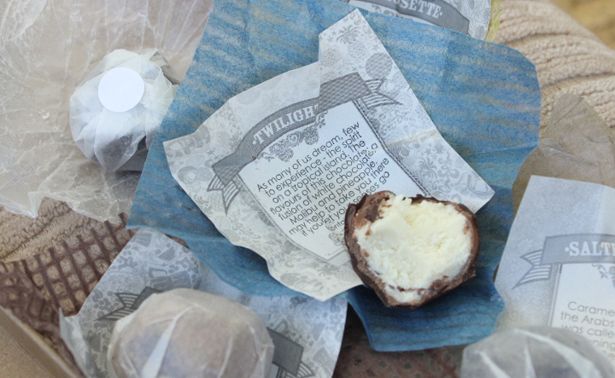 I don't have to tell you when is a good time to order chocolates (uh, anytime). But these chocs are amazing luxury
occasion-chocolates
. They would be perfect for birthday gifts, a kitchen-tea, wedding favours or as a delicious any-time gift for someone special. And just to clarify by
"occasion-chocolates"
I mean that tea-time, lunch-time, Monday, Tuesday, Saturday, Sunday, After-dinner, dinner parties, Thursday, Friday, Wednesday, breakfast - they are all
occasions
. In fact, I'd go so far to say that if Warren decided to dump me right now (17 days before our wedding) and he followed it up with a box of these chocolates, I wouldn't even be mad.
Look, I'd definitely kill him,
But, I'd eat the chocolates first.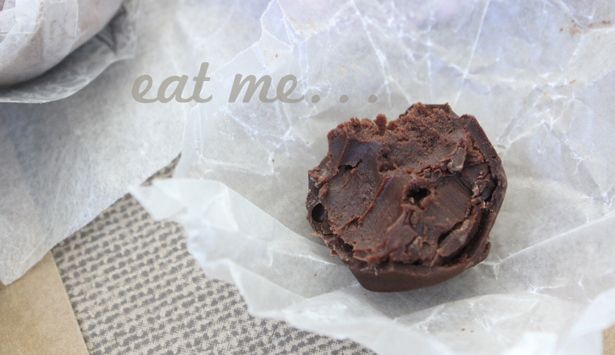 Seriously.
You just need to try it.
Like, you know how they say that
Charly's Bakery
is
the
place for cake?
This is
the
place for chocolates.
Trust me on that.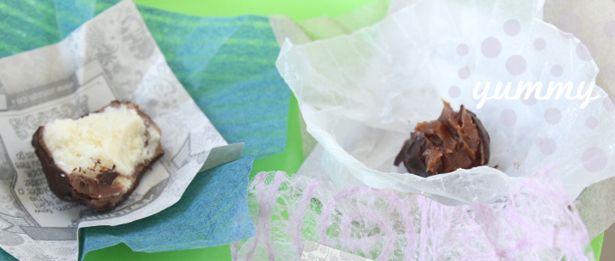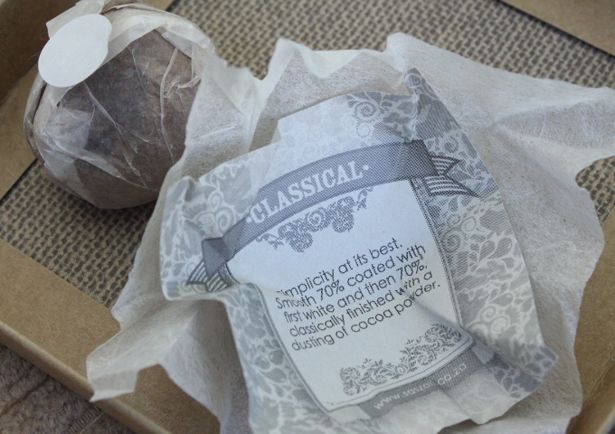 Call me traditional or what, but my favourite flavour is the Salted Caramel. Salty, sweet and
caramel-ish
. But... The Warm Spice was so rich and smelled like a little spice-market! And the Authentic Rooibos flavour was unlike anything I have ever tried before - YUM! No - The Salted Caramel for sure. Although I was in such a state of chocolate coma by the time I tried it that my senses were probably a little skewed...
...Ok, I'm going to need to sample them again.
_______________________________________________
You can head over to
the Saszali website
to get an idea of the different packages they offer. You can also like their
Facebook Page
or follow them on
twitter
to keep up to date with everything going on and find out which markets they will be at so that you can stalk them, hunt them down and eat ALL the chocolates.
They will be at the
City Bowl Market tomorrow night
-
uh... did somebody say Wine and Chocolate?