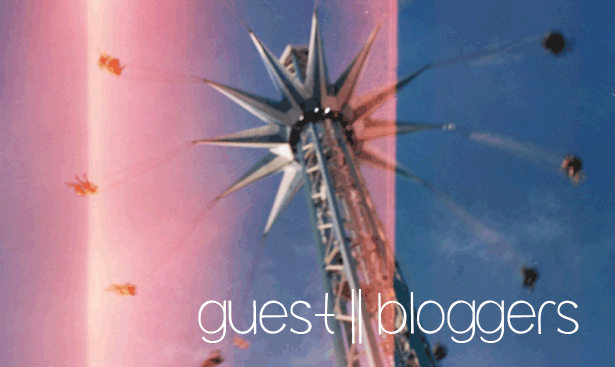 As I am in the throes of final wedding show-down, I have opened up the indieBerries platform for some guest-blogger contributions. I have received some awesome and hilarious contributions and today is no exception! When this email first popped up into my inbox with an attachment titled "of weddings, vampires and future husbands in general" - I was immediately intrigued... haha
Today's guest post is from Annika who writes the personal blog
anysroad
. Anysroad is a blog filled with her interesting musings and thoughts on life and daily happenings. It really is blogging at its purest - where you get to glimpse into the life and mind of a stranger at the other end of the internet. Its an awesome blog to sit back with a good cuppa and trawl through the post-history :)
Here she explains how her usual congratulatory wedding-messages all somehow get lost in a spattering of vampires and werewolves. haha! You can read her message below and my comments are in
red
:)
_________________________________________________________
Of weddings, vampires and future husbands in general.
I don't think I have a wedding gene. Last time I tried to write a "Congratulations on Your Wedding" post I ended up talking about vampires. Honestly, I don't even know how it happened. I just have never been a girl who spent much thought on weddings in general or on planning my own. Why would I write about a wedding when I can write about vampires versus werewolves? Luckily the bride really likes vampires so she didn't mind too much (except that I think Edward is a douche and she adores him -
yes i remember having the same dilemma myself a few months ago...
)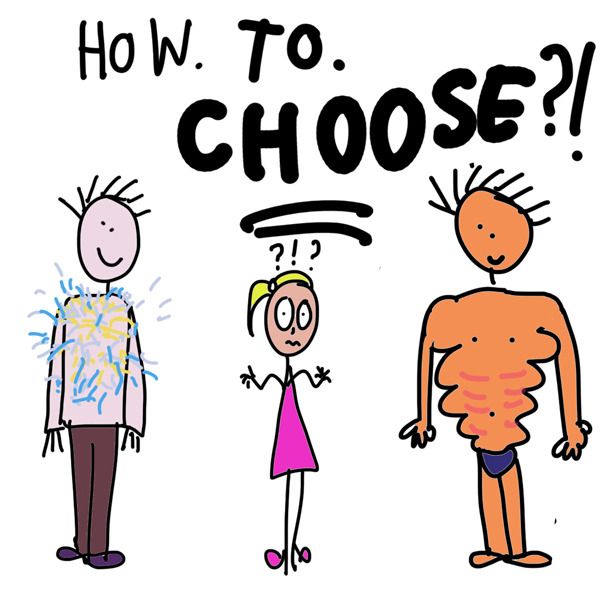 Needless to say I wasn't asked to give a toast at the reception.
At another wedding I was the successful ringleader of convincing the bride to ditch her hair & make-up appointment to rather stay with her friends by the pool and drink Coronas
(NAUGHTY BRIDESMAID!)
. Mind you, we had a blast, she still got married and looked beautiful, but you can see why I would make a bad bridesmaid in the traditional sense. The only time I really tried, I almost ended up late for the
show
ceremony, because I thought it was proper bridesmaid behaviour to get my nails done before and drink too much bubbly while they were drying.
(Oh, so that's not proper bridal etiquette?!? But I already have my extreme-mani-bubbles session planned!)
I think my wedding animosity started when we did a re-enactment of my favourite hospital TV show for my 10th birthday. Two boys were invited, one of whom I had a crush on. Guess who got to marry him? Not me, but Blondie who flicked her hair, snatched him away from me and got her onscreen dream wedding while I was stuck with…well, the other one. I tried to feign enthusiasm as our wedding party was humming the Wedding March, but that walk down the aisle was just doomed from the start and tragedy was imminent.
Having your mother videotape how you get your heart broken may just put you off weddings forever.
Consequently Barbie and Ken never celebrated their special day under my watch and her white puffy dress was only used as a petticoat when I was playing North and South.
(But have you seen THIS Barbie and Ken fiasco?!)
I also never made scrap books with pictures of cream puff dresses, princess carriages and chocolate fountains as a teenager. In fact I made scrap books of my friend and me kissing as many boys as we possibly could over carnival weekend, the German equivalent of American spring break.
Since nobody is able to play the videotape anymore due to a lack of old school tape recorders, wedding gene or not, my overall dislike has diminished a bit. I think most single girls are somewhat double-minded about weddings. We love them as they remind us of what could be and we hate them as they remind us of what isn't yet and of what we will never have a written guarantee for. I'm single. Somehow I manage to scare guys away even without excessive wedding talk and hinting at what sort of engagement ring I want
.
Not that I mind. I haven't met anybody yet from whom I would want that light black diamond solitaire with grey specks set in brown gold, so what's the point of telling someone about it? Maybe the right guy for me has simply yet to be found. If not born. Or baked.
(Yes, I'd like to sample one of those! And hurry! Because I've only got 16 more days as a single lady!)
Then again my best friend's mother once went to the local bakery to ask them whether they could make/bake a man for her daughter. Needless to say she didn't bring on anything but embarrassment and a wheat free diet for my friend. With this in mind I have stayed away from bakeries in order to find love, though I was tempted once or twice when passing
Charly's
just to check.
I have no doubt that one day I will find a husband, have a wedding and I will want it to be beautiful and special. Till then instead of pondering whether I will serve fish or beef (and what of all my planning if future husband will be vegan?!)
(No, rather pick another one)
. I much rather use the time to send congratulations to Che and Warren! A lifetime of happiness for you and a never ending supply of vampire stories for everybody, married or other…
_________________________________________________________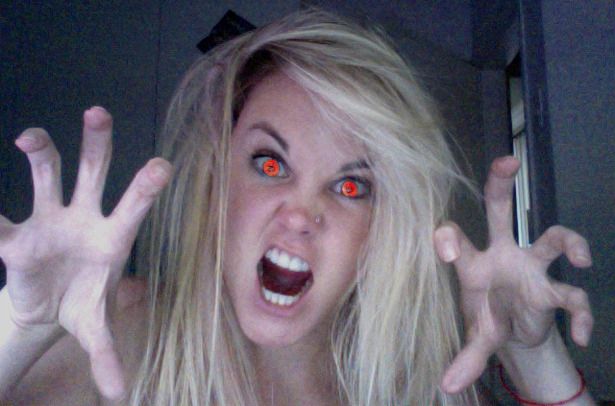 Thank you for the wishes Annika -
I am stocking up on vampire stories to tell our unborn children.