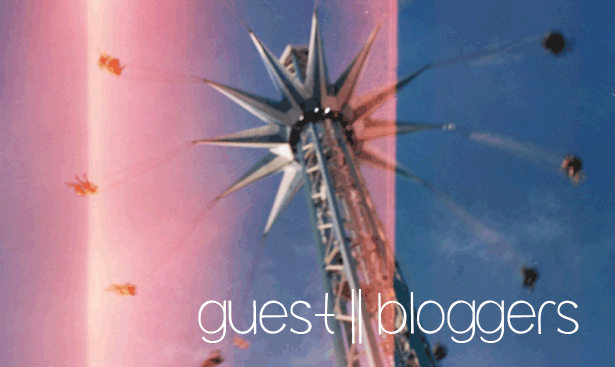 My Facebook homepage has recently been advertising all kinds of ENGAGEMENT RINGS! WEDDING BANDS! GETTING MARRIED? WEDDING DJ! BRIDAL BOUQUETS! WEDDING PHOTOGRAPHER! GIFT REGISTRY - SIGN UP HERE! etc.
It has been amusing to see that Facebook has so aptly assimilated to my current life phase - but I am very (
very)
curious as to the line of Facebook advertising that comes next.... NO, FACEBOOK! NO BABIES. NO!! While I am sure that sometime in the future The Warr and I will produce a wild-pack of our own little indieBabies - the time is definitely not anywhere now. (Uh, South American travels, hello.)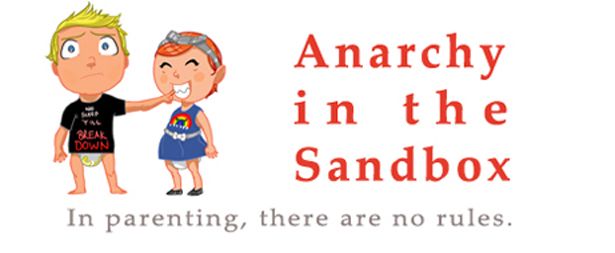 With that in mind, today's guest blogger is American Mommy-Blogger Maria - who is sharing her story of
why they decided to wait to have children
. Maria runs the blog
Anarchy in the Sandbox
(lol) which is where she shares her success and style of
attachment-parenting
to her daughter Quinn (what a gorgeous name!)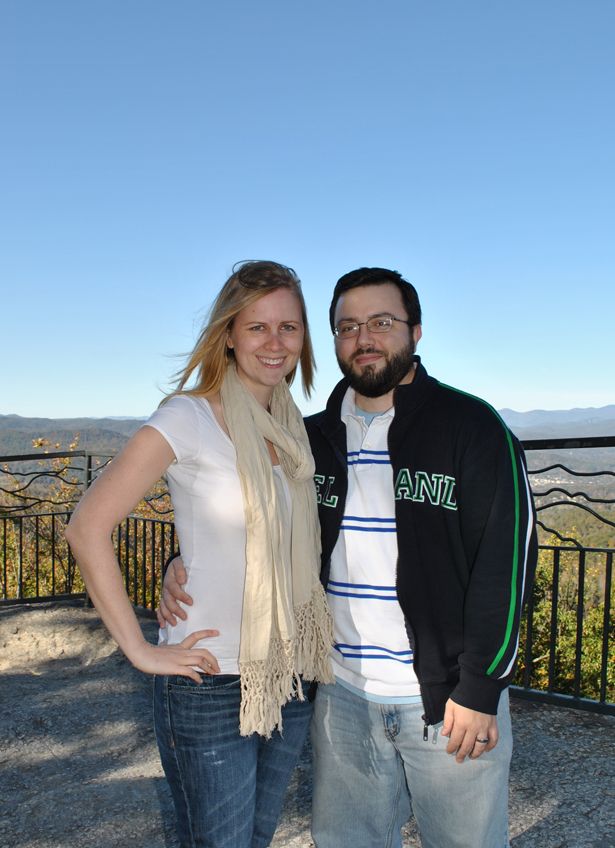 (above: Maria and her husband Chris)

Although I'm no mommy (yet - thank goodness), I would assume that it is very reassuring to have honest, not always "peaches-and-cream" accounts of parenting that you can really relate to.
Anarchy in the Sandbox
provides a very fresh and frank account of parenting. Here is Maria's story with my comments in red -
__________________________________
Why We Waited to Have Kids (and You Should, Too)
When you've been dating for a while, the question everyone wants to ask you is "When are you two getting married?" When you've been married for a while, the question becomes "When are you two going to have kids?"


Maybe it's a little more sly than that. Maybe your mother starts hinting about how she'd love to be a grandmother "one day" -- but then follows that up with something along the lines of "while I can still enjoy it."

(I'm pretty sure even Facebook will get all up in your grill about it)




For my husband and I, it was 5 years before we answered the first question and 4 more years before we answered the second (with another 2 before we were successful in our attempts).
We waited a little longer than a lot of couples typically do to get married and then to have kids, but it turned out to be the right decision, and we'd recommend that other couples did the same. Here's why:
We're Stronger as a Couple


Just living together is a huge adjustment. You have to get over the fact that he doesn't put the toilet seat down after he uses it. You will also have to get over the fact that he doesn't put his socks in the hamper or clear his plate after dinner, or that he puts trash on the floor instead of in the can. Maybe he has to get used to the fact that you buy shoes like it's your job or that your want the towels to be JUST. SO.
Or maybe those were just our problems. (I think the shoe-thing is an every-girl problem).
Gender stereotypes aside, it takes a while to adjust to one another. No matter how great a couple you are - how perfectly matched, how wonderfully compatible - you are going to have to give some time to work out the kinks and to learn one another. You have to do this at every stage of your relationship, from dating to living together to getting married. Give it some time after you get married to enjoy being married and to adjust to this new stage of your relationship.


We Know Ourselves Better


It didn't help that my husband and I started dating when we were 21. It took us more than awhile to figure out what we wanted to do with our lives, let alone with one another. We went through college and graduate school and first jobs and all kinds of other just-figuring-our-shit-out types of problems along the way.


Five years didn't seem like too long until we got married - it seemed like just enough time. Four more years didn't seem like too long to wait to start trying to have kids - it seemed like just enough time. When we finally started to try, we really knew who we were as people. We had figured out what we wanted in our lives and in each other, and that made us ready to be the best parents we could be.


There are a lot of other reasons to wait.


The older you get, the more patient you are - which you'll need boatloads of when you're dealing with a toddler.
The older you get, the more experiences you have - which means that you won't be looking back on what you "missed out" on with regret.
The older you get, the more of your friends have kids. This actually matters. When you have a lot of friends who have kids, you have a support system. You have people who you can vent to when you feel like locking yourself inside a closet while your kid screams like a Comanche while finger-painting the wall. You have people you can call on to watch your kid for a few hours so you can do things like go to a movie. Or get a shower. Or have sex.
The older you get, the more financially secure you are - at least in theory. I don't think there's ever a time that everything will be just "right" financially to have a kid, but at least we weren't scraping together pennies anymore and had steady health insurance. Plus, we had enough perspective to understand that money comes and money goes - it's the people in your life who matter.


Really, no one can tell you when is the right time to have kids. You might wait 10 months, or you might wait 10 years. What's right is what's right for you.
In our case, it was right to wait, and there are a lot of reasons why it's right for many couples.
_________________________________________
Thank you Maria - for the very awesome advice... hopefully there won't be any indieBabies any time soon! You can read more about Maria's style of parenting on her blog
Anarchy in the Sandbox