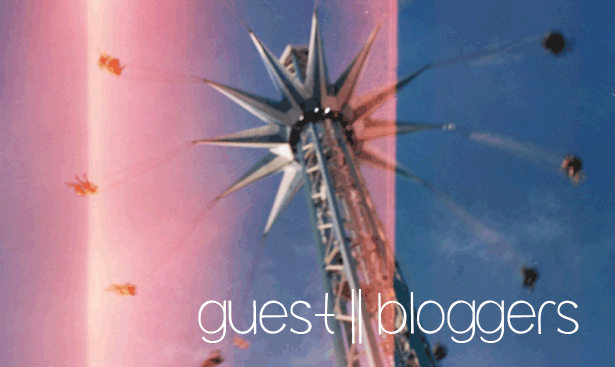 Apart from freeing up some of my time in the pre-wedding-melt-down (did I say
melt-down
? I meant
joy
, pre-wedding-joy), my other reason for opening up indieBerries for guest contributors, was to hopefully find a whole new bunch of awesome blogs to read. And I certainly have found some amazing new up-and-coming blogs to follow!
When I started reading the submission for today's guest post I actually got a little lump in my throat - at the thought that someone who I have never met, can be so excited for me and my engagement and has honestly pin-pointed our vibe so well. It honestly is through readers like this that keeps me blogging. Thank you all!
Introducing -
Mel is a self-confessed sushi-addict and really is in love with the boy next door. Haha. Her blog is filled with snippets from her daily life including her kitchen-master-pieces -
How cute are those
froggie cupcakes
!? If I didn't have a wedding dress to get into I'd smash that whole plate! And
those macarons!
They look so delicious and dainty! Let me tell you -
I am no chef
- but I do know that she's got some skill, this one!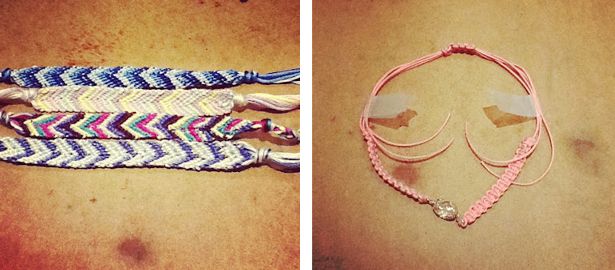 Mel also shares some of her
DIYs
- I absolutely LOVE these friendship bracelets and when the wedding is over I'm going to have
so
much free time on my hands that I will probably want to make a bajillion. I have bookmarked
Mel's tutorial
for when that time comes. It will probably start on honeymoon - so I will bring along some threads for Warr to work on. (It's always nice when someone tests out an existing online tutorial and gives you their feedback on what worked and what didn't - which is exactly what Mel has done in
her blogpost
). You can find her square bracelet tutorial (right) if you
click here
.
Anyway enough from me - here is Mel and her very kind words and wedding-well-wishes.
_______________________________________
So when I heard (or more read) that indieBerries was engaged I was so happy for her (more like overjoyed).
(haha yay!!)
You would have thought it was one of my best friends who had gotten engaged.
(We can totally be BFFs!!)
I have been eagerly following all of the wedding and not so wedding related posts. I can't wait for the photos and post-wedding posts, because all your posts make me feel like I was there experiencing the moment with you.
(I can't wait to share them with everyone!)
So without further ado let me give an idea of what I think your special day will be like. Although I'm pretty sure it will be way more awesome than these photos could possibly describe.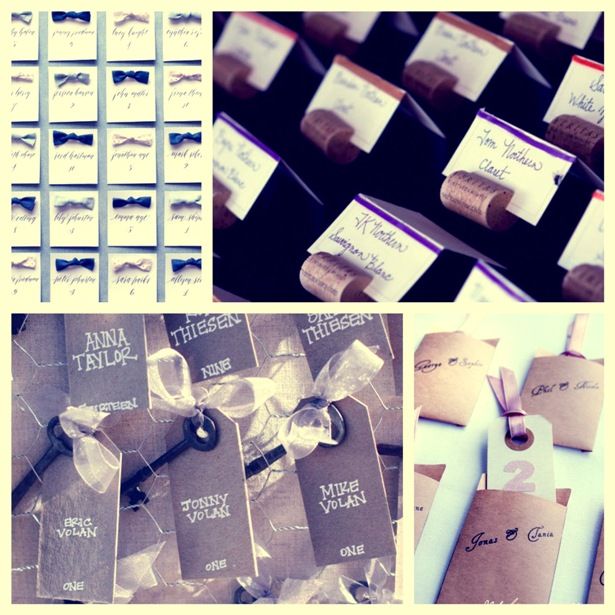 On your special day I know there will be creatively crafted and very personalised seating charts and arrangements. Which you would have spent hours (days)
(months)
making yourself no doubt.
(Warren helped. No he didn't)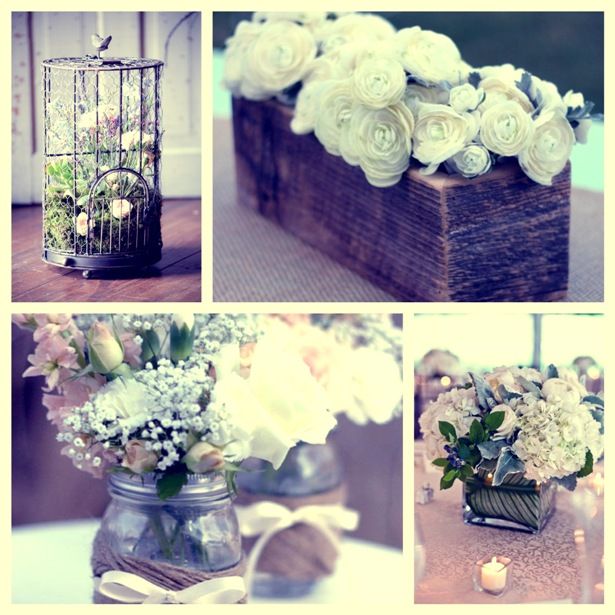 I just know your table arrangements will be beautiful with that feel of classically simple.
(wait and seeeeeee....... ;) )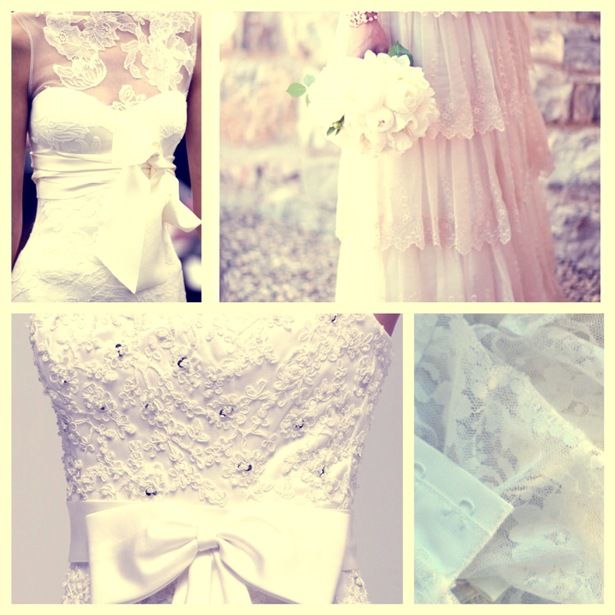 Now I have no I idea what style you may have chosen for your wedding dress, but I have no doubt in my mind that it will be elegant and represent who you are one hundred percent.
I cannot elaborate toooo much on this because The Warr reads this blog - but.... yes, yes and yes!
Oh and then because that man of yours just loves his sunglasses (OK more like obsessed with them) there will be at least one or two ways in which he will find a way to have them in a photo or two...lol.
Haha - this Mel chick - she knows.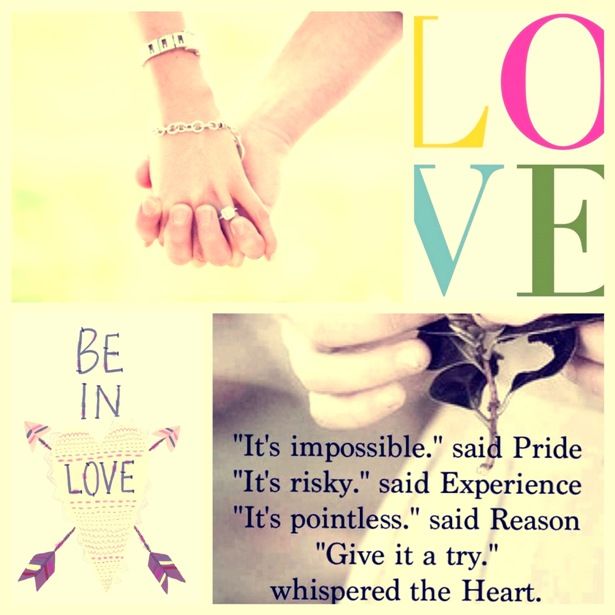 Above all else I know your special day and marriage will be filled with a lot of love and special moments.
I of course could not leave you without giving some sound advice on marriage...
Always fight naked, because how can you take someone seriously when they're standing naked in front of you...lol.

hahaha I will pass this info on to The Warr.

Che, give that man a broom...haha, seriously though he can clean

Marriage doesn't make the world go round. Love is what makes the ride worthwhile.
__________________________________________
Thank you so much Mel for your (very accurate) predictions for our BIG DAY and for your gorgeous collages.
I'm so grateful for such awesome readers like you and I can see from this post that you totally "get me" ;)

Take a trip over to Mel's Corner to see more of her awesome DIYs, kitchen adventures, beauty tricks and fashion loves.
You can also follow her on twitter @mels_corner