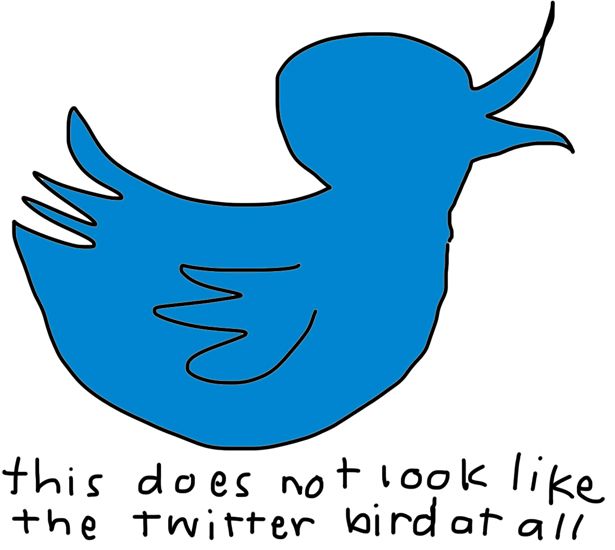 I have been thinking about changing my
twitter bio
. I thought I would share some of my créme-de-la-créme options with you.
Ché Dyer.
I own a guillotine. Don't mess with me.
Ché Dyer.
Loves stationery, pretty paper, red wine and her fabulous husband.
Although not necessarily in that order.
Ché Dyer.
Crafting a life, Building an Empire.
Ché Dyer.
I'm way funnier in real life.
Ché Dyer.
I ROFL A LOT IRL.
Ché Dyer.
Am good with rhymes.
And solving crimes
(I lied about the second thing)
Ché Dyer.
I draw things. I also eat things.
Ché Dyer.
Buy my shit (insert
hyperlink
)
Ché Dyer.
That's pronounced "shay"
"Shay-D" if you will.
Like, you're standing under a tree.
Ché Dyer.
Good at lols. Crap at bios.
Ché Dyer.
follow me. or not. whatever. (
but actually really do follow me I'm desperate.
)
Ché Dyer.
Frogs: never. Running: sometimes. Sushi: always.
Ché Dyer.
This bio is only 62 characters long. Totally twitter approved.
Ché Dyer.
Go ahead - I'd also stalk me if I was you.
Ché Dyer.
This is my twitter account: where essays go to die.
Ché Dyer.
You. You're. Your. It's not that difficult.
Ché Dyer.
Ths is hw i spk on twttr whn i gt dsperate4charactrs.
* * * * *
That's all I can come up with.
Haven't settled on any yet to change to.
But, I will let you know how this process evolves -
because I am sure you are hanging on the edge of your seats in suspense.

Who are your favourite tweeters to follow?
Hit me up with some goodies!