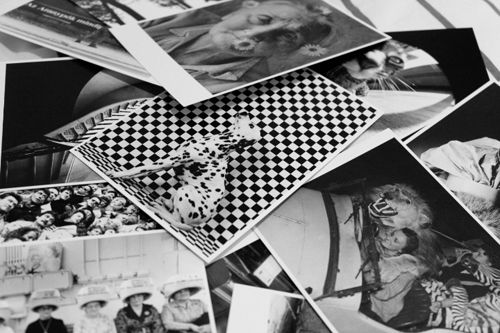 I've been in love with postcards for as long as I can remember. I think it started when we went on our first international holiday to Australia as a family (way back when) and I was
forced
encouraged to write postcards to all my friends and family back in South Africa. When I came across
the Postsecret website
- A website where strangers mail postcards to a man named Frank in the USA and every week he publishes a select random few - I was hooked on postcards. (You can read about my strange Postsecret encounter
here
).
Anyway, I digress...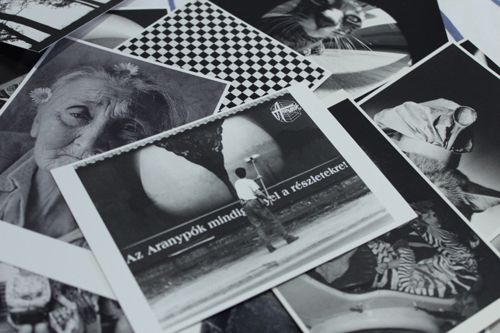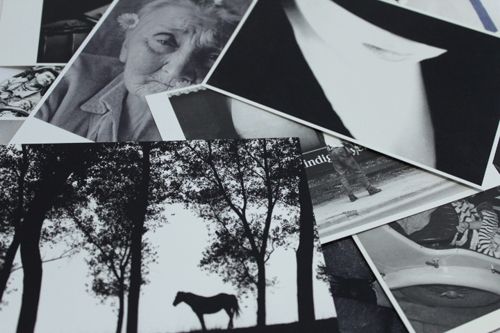 I was contacted a few weeks ago by
Art Unlimited
- an art company based in the Netherlands who offered me some Postcards as a giveaway/DIY. (yay!!!!). The added bonus of this art shop is that they are
based online
and sell to 35 different countries. You can shop by
artists and photographers
,
product categories
(postcards, posters, stationery, calendars etc) or by a topic/subject (ie
vintage
, nudes etc). I gave them free reign and asked them to please send me "anything black and white".
Here's a little peak at what I did with them - it's super fun, super easy, super awesome and if you win the giveaway at the end of this post - it's super
free
too. (If you don't win the giveaway - you can always order some postcards online
here
!) Woop!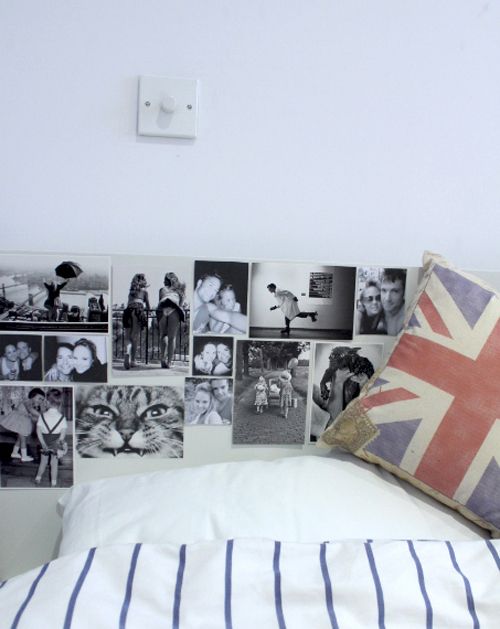 Since I had a stash of awesome black and white postcards from
Art Unlimited
, I printed out some black and white pics off our home printer - to keep with the neutral-toned scheme and started to fit the black and white pictures together with the postcards to make a little black and white headboard for our bed. Start in one corner and fit them together like a puzzle. It's usually easier to cut your own photos (esp if they are computer printed - so use your own pictures as kind of "fillers" between the postcards.) Make sure you vary the portrait/landscape ratio to keep it interesting.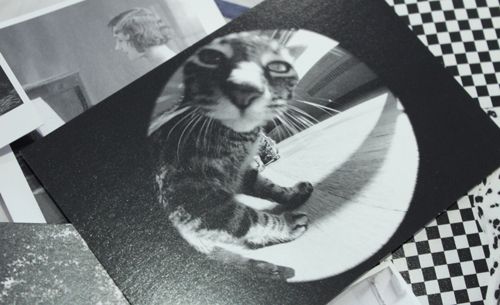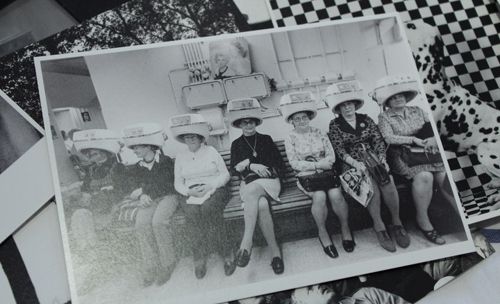 i LOVE the random mix of black and white pics - I think my fave so far is the bedraggled cat. lols. He is the one that's right next to the union jack pillow (that warr bought me - after my
obsessive-pillow-posting
).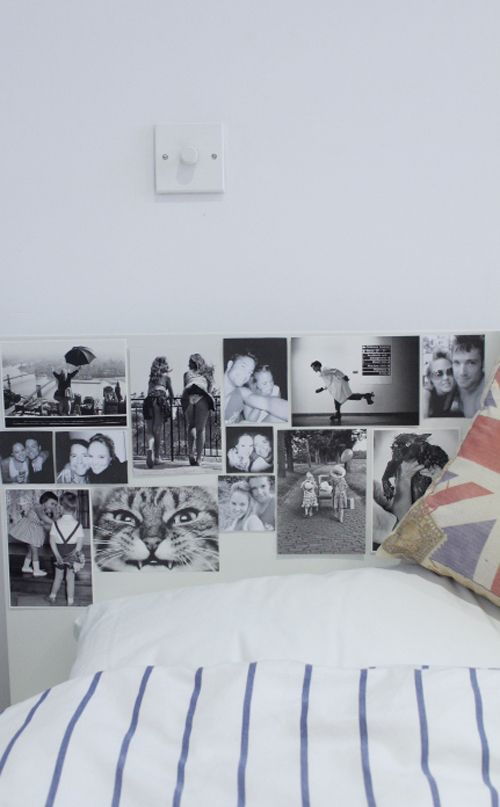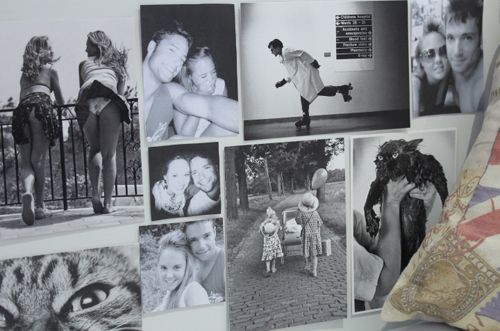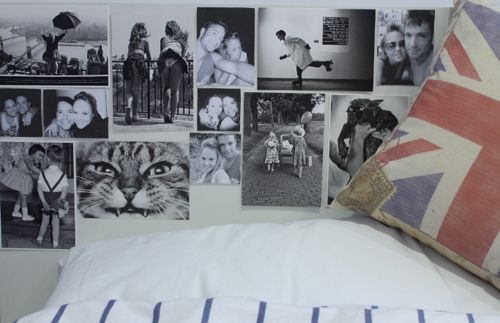 It's really fun to have the mix of personal pics and fun postcards mixed up together because you really have to look closely to pick out which is which. ha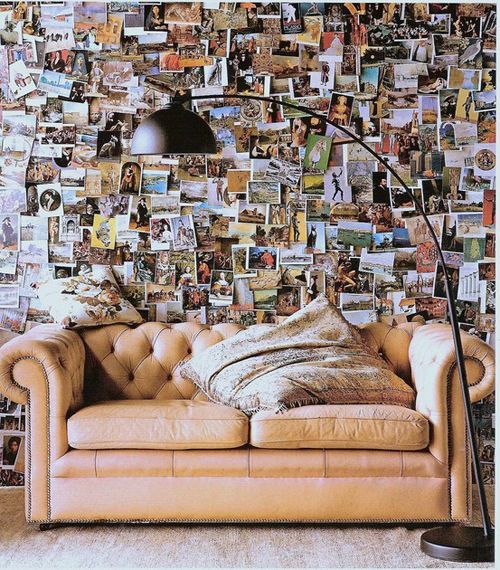 This is such a fun and easy project to do and it can work well for any space in your house or any kind of feature wall. You could get some awesome
vintage-themed postcards
off the site and make an awesome feature wall like the one above (via
apartment therapy
)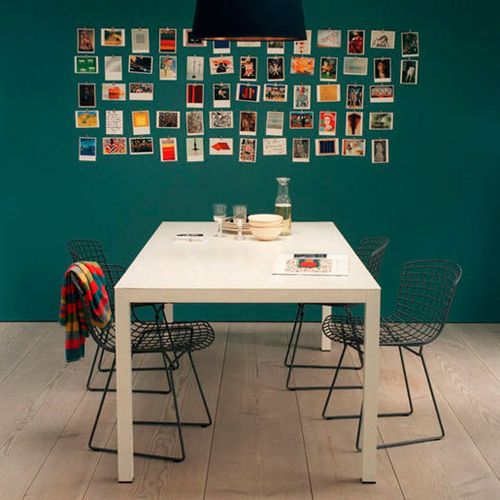 Or if you want something less cluttered more colour-pop, you could opt for some modern/cubist style prints. Another cool feature of the Art Unlimited site, is that you can specify if you would like the postcards/posters to be portrait or landscape in your search - which definitely helps when you are making a "puzzle" type wall.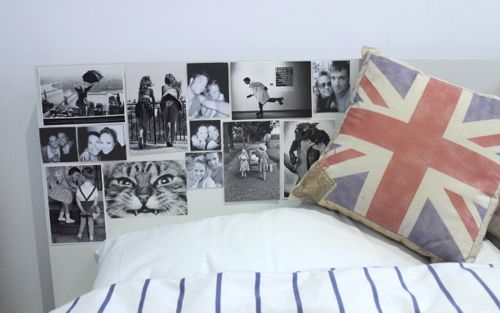 Thanks to Art Unlimited, I have a bundle of 15 black and white postcards to give away to an indieBerries reader - so you can go and create your own fun headboard. Alternatively, these postcards are awesome for scrapbooking, art journalling, making
postcard books
, turning into
wallpaper
or just sending them off to a friend. How about some of these awesome heart postcards:
this one
,
this one
,
this one
to make a big mushy lovey-dovey collage.
Ok, I'll stop.
To enter the giveaway - please leave your name and a comment below - or you can write a wall post on the
indieBerries facebook page
. Winner announced next Wednesday.