Our wedding is next year April and unfortunately the wedding-mares have
already
commenced - waking me up several times in the night in a full-body sweat and hysterical panic.
I would like to share my latest wedding-nightmare-fiasco with you -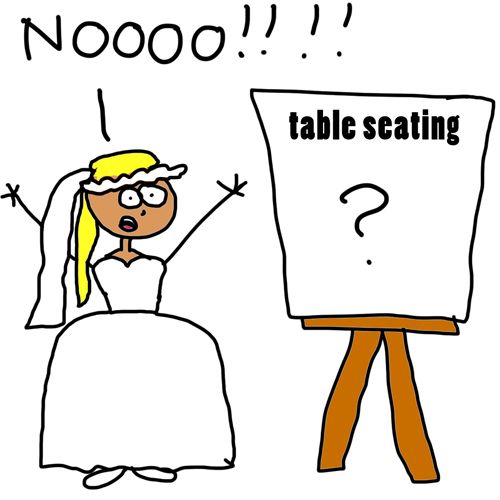 Quickly, since the guests are arriving and I'm already in my wedding dress - decide to try and make some more table seating and name cards so that the guests know where to sit. Spend hours rummaging through old scrap boxes and paper piles trying to get paper and cardboard to make name cards, but also trying not to be seen by any of the arriving guests. Starts sweating. Make-up starts dripping off face. Sweat starts pouring down back of legs.
good one
Yes.
That's awesome.
People love a bride in underwear.
Scooby wire ring.
Cries violently to mother, who is still trying to finish name cards.
Guests start to get suspicious.
How did THEY get here?
They must also be looking for the ring.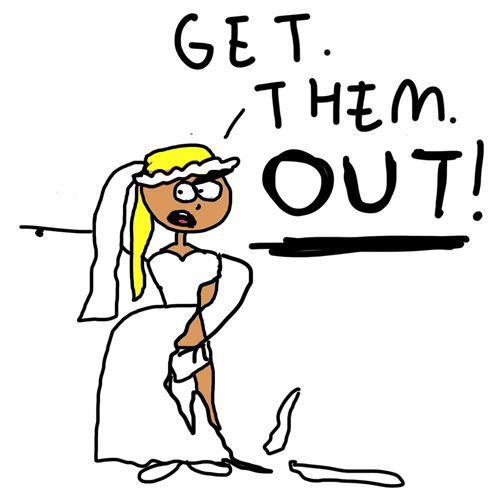 Runs around chapel screaming for brother.
Finds brother.
Finds Sniper Rifle.
Goes on expedition with brother to extradite the drug dealers.
I wake up
Clutching pillow, soaked in sweat with not a drug dealer in sight.
Well done self.