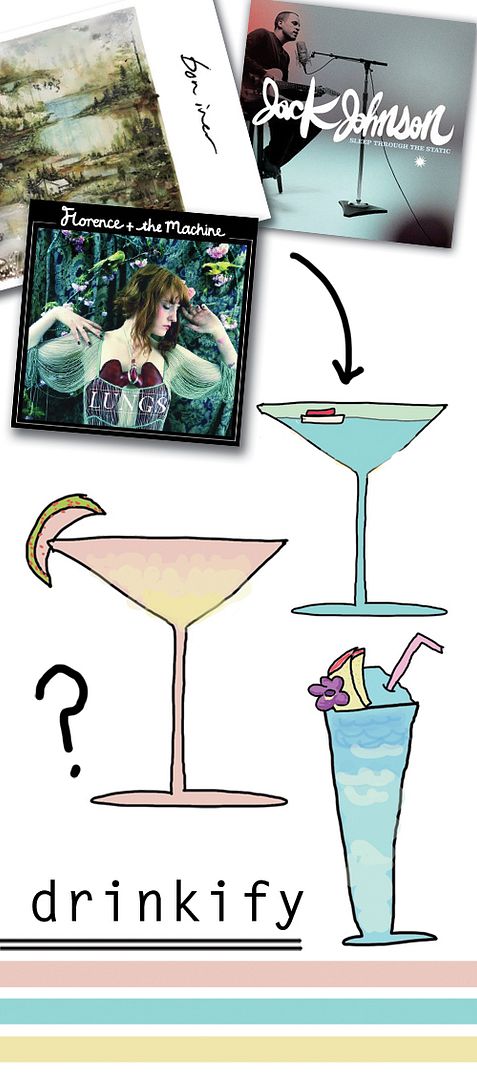 Music and drinking.


Two of my favourite things... and now here's a website that let's you whack in the artist you are listening to and it suggests an appropriate drink.
Florence and the Machine - suggests a bottle of red table wine, garnished with pineapple.
Jack Johnson - gin, honey and cranberry juice.
Rihanna - Red bull, tabasca, lemon sour, garnish with olive.
You're welcome.