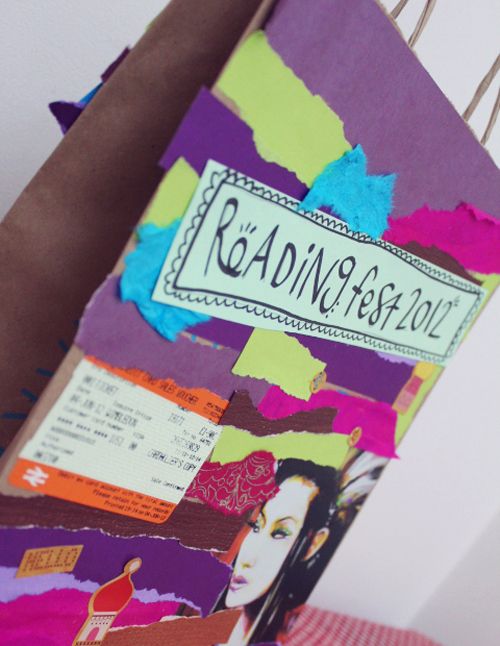 I made a little Festival Survival kit for Warren and DIY-ed a gift bag. It's so easy, you're going to think im ridic for even posting it. But here it is -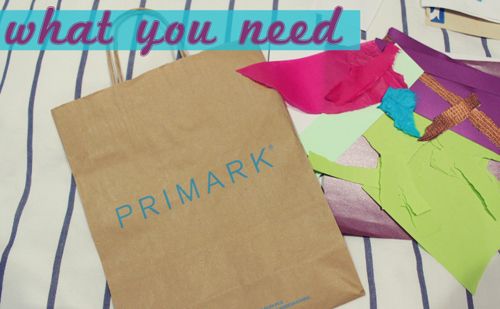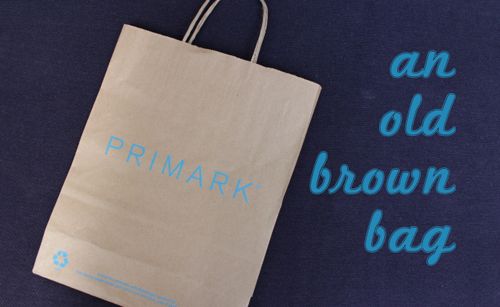 All you need is a brown bag and some old scraps of whatever. I had some left over paper scraps, old tube tickets, stickers, used envelopes, magazine pages, scraps of wrapping paper, tissue papers, whatever.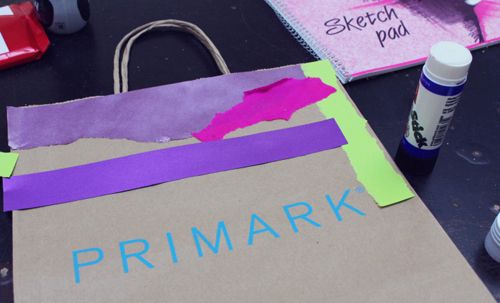 Next start sticking all the scraps over the brown bag. Layer the different pieces over each other.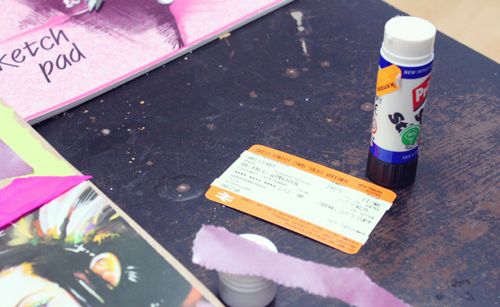 keep going.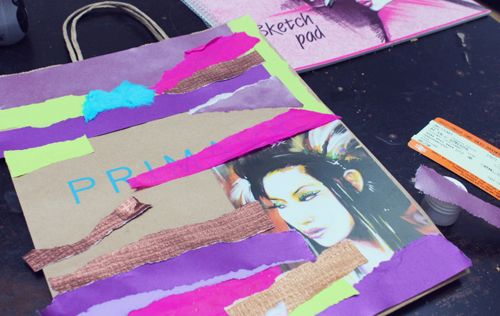 et voila!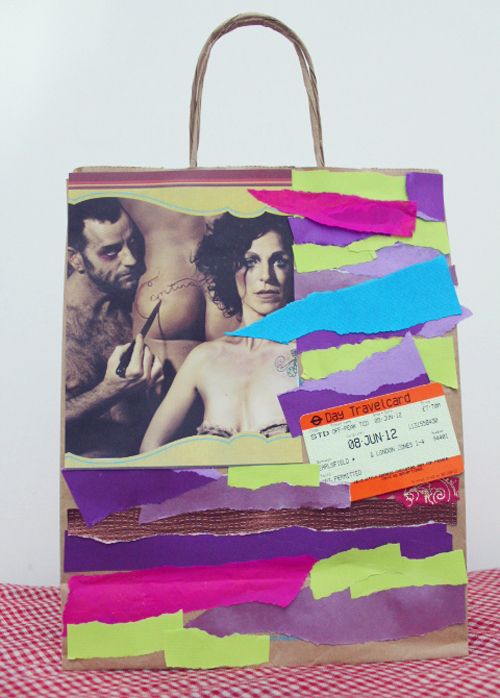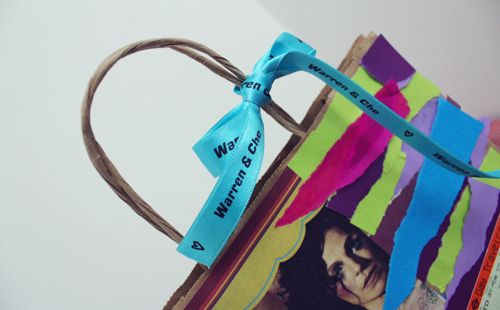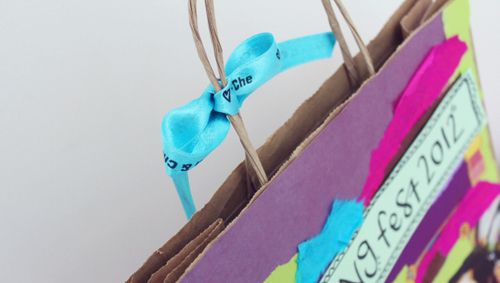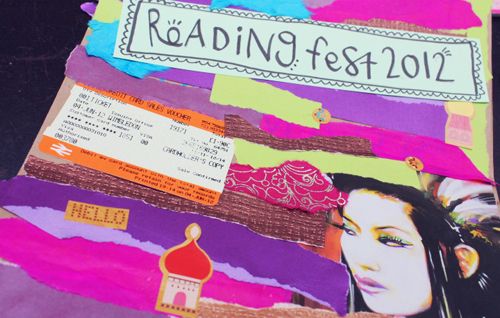 It would also be cool if you were giving it to a friend to use computer printed photos and any other "friendship-memorabilia".
Personalised gift bag, done.

ps. Reading festival was awesome - and will share some stories from it soon!